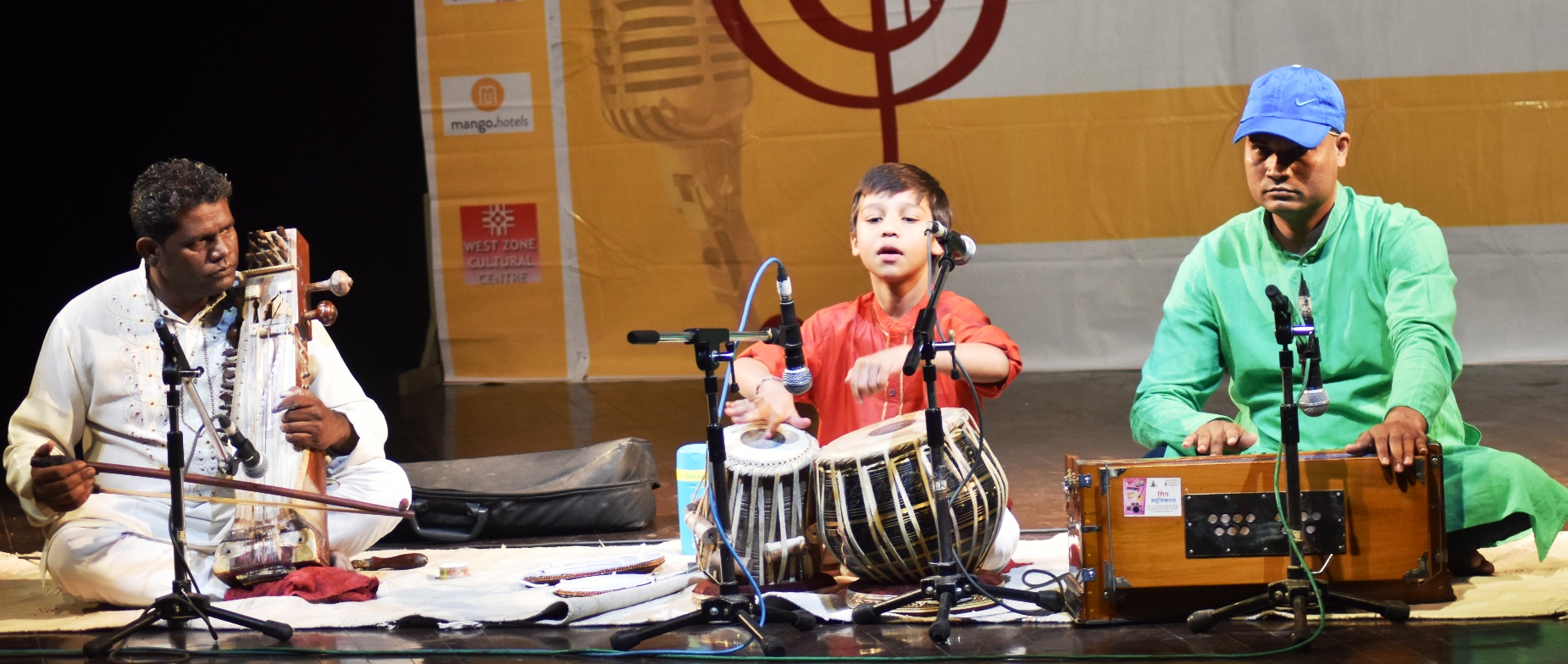 Press Release
Young participants from Jaipur and nearby areas participated with great enthusiasm in the auditions of 'The Classical Voice of India' at Jawahar Kala Kendra (JKK). Despite heavy rainfall,  talented artistes took part in the auditions held at the Rangayan and Krishnayan to promote various forms of classical art. Each participant was allotted 7 minutes to perform. The auditions were organized by JKK (Venue Partner) in collaboration with North Zone Cultural Centre (NZCC), Patiala, Cultural Ministry of India.
The jury for the auditions consisted of Director, NZCC, Patiala, Professor Saubhagya Vardhan along with Pandit Milan Devnath, Dr. Jyoti Bharti Goswami and Dr. Vijay Sidh.
Participants of Kathak dance presented Amad, Thhat, Tode, Tukde, Tihaiyan, Paran and Chakkar. Similarly, Tabla participants performed Uthan, Peshkar, Tukde, Chakkardar Tukde, Kayde and Tihaiyan, among others. During the auditions of classical singing, Violin and Sitar, young artistes presented Yaman, Bhairavi, Bhupali, Des, Hamir, Miyan Ki Todi and other similar Ragas. They also answered questions posed by the jury. On the occasion, all the participants were given certificates whereas, the winners were awarded certificates and medals.
The auditions were conducted in four categories – Junior, Middle, Senior and Young artistes. These auditions will be held in Lucknow after Jaipur.
The selected participants will be invited for the Grand Finale to be held in Lucknow in December this year. The winners will be awarded with cash prizes. The title holders of Classical Voice of India and Tabla Nawaz will get cash prize of Rs. 21,000. The participants at first, second and third positions will be rewarded Rs. 10000, Rs. 7000 and Rs. 5000 respectively.
It is to be noted that 'The Classical Voice of India' is being organized for the past 5 years. Prior to Jaipur, the auditions for this event have been successfully been organized in Pune, Mumbai, Kolkata, Agartala, Varanasi, Chandigarh, Patiala, Amritsar, Jalandhar, Jammu and Delhi.