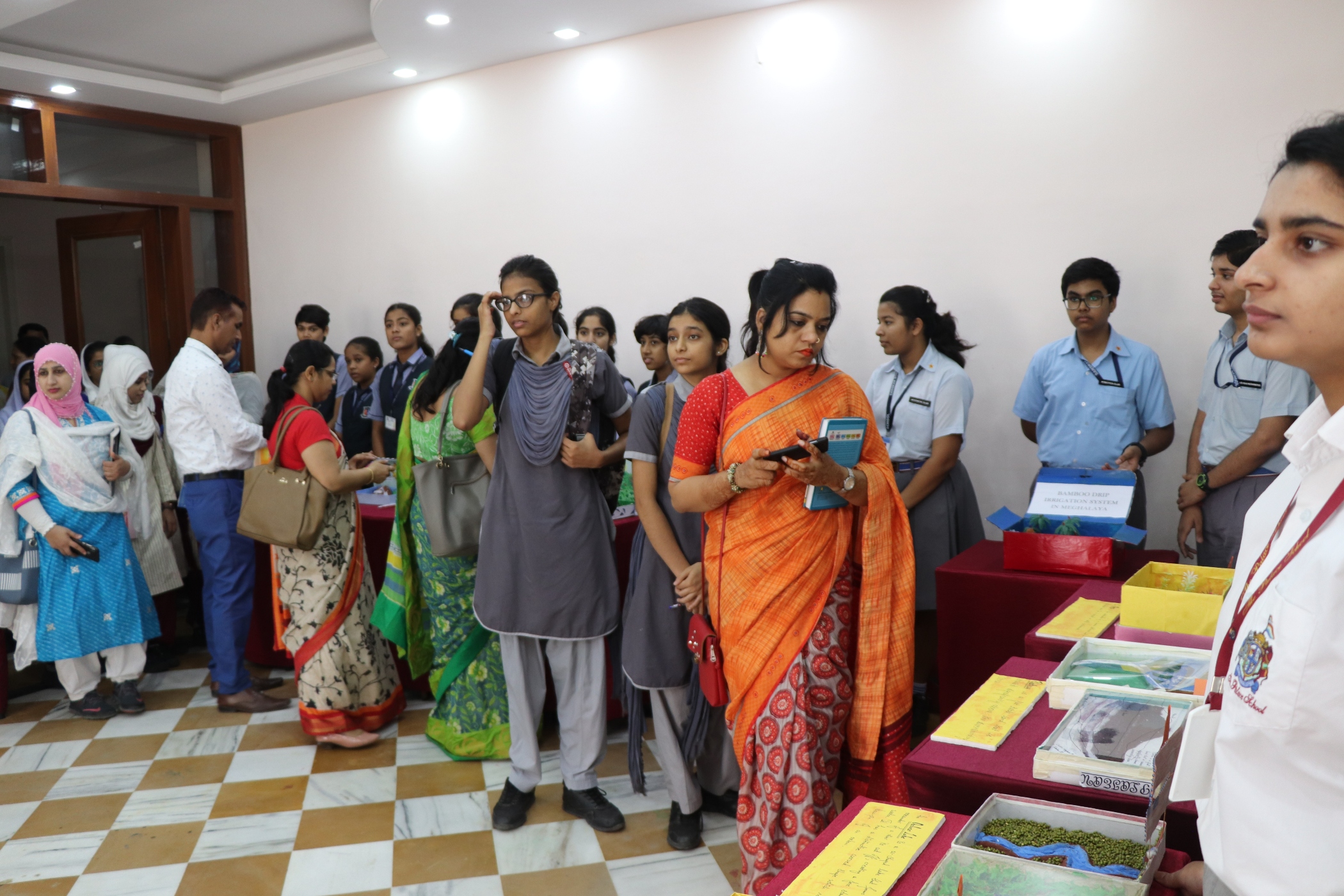 Press Release
As many as 30 teachers from 22 schools of Jaipur participated in an 'Orientation of Model Making' for the forthcoming 'Jaipur History Festival 2019' at the Palace School. The teachers showcased keen interest while observing models like ox lake, bamboo drip irrigation, multi-purpose dam, oasis, among others. Themed 'Rivers of India', the festival this year, will be showcasing 400 models which will be made using eco-friendly, reusable and waste products. These models will be covering the syllabus from Classes 4 to 10.  This was informed by Director (Education) Maharaja Sawai Man Singh II Museum Trust, Mr. Sandeep Sethi.
Schools of Jaipur like –The Palace School, Sanskar School, SV Public School, St. Edmunds School, Shanti Asiatic School, Delhi Public School presented 30 models for the orientation programme. Similarly, S.V. Public School School also showcased their cultural exchange visit at the Damodar River, craft Kovar and the art of Hazaribagh. The teachers were welcomed by the Principal of the Palace School, Ms. Urvashi Warman. She also announced the Inter-school song competition on the 'Rivers of India' in October and the 'Indian Heritage Quiz' in January 2020.
It is to be recalled that all the models will be displayed during the 'Jaipur History Festival 2019' to be held in December at the City Palace. Selected models will be picked by the C.B.S.E. board and shared on their website.