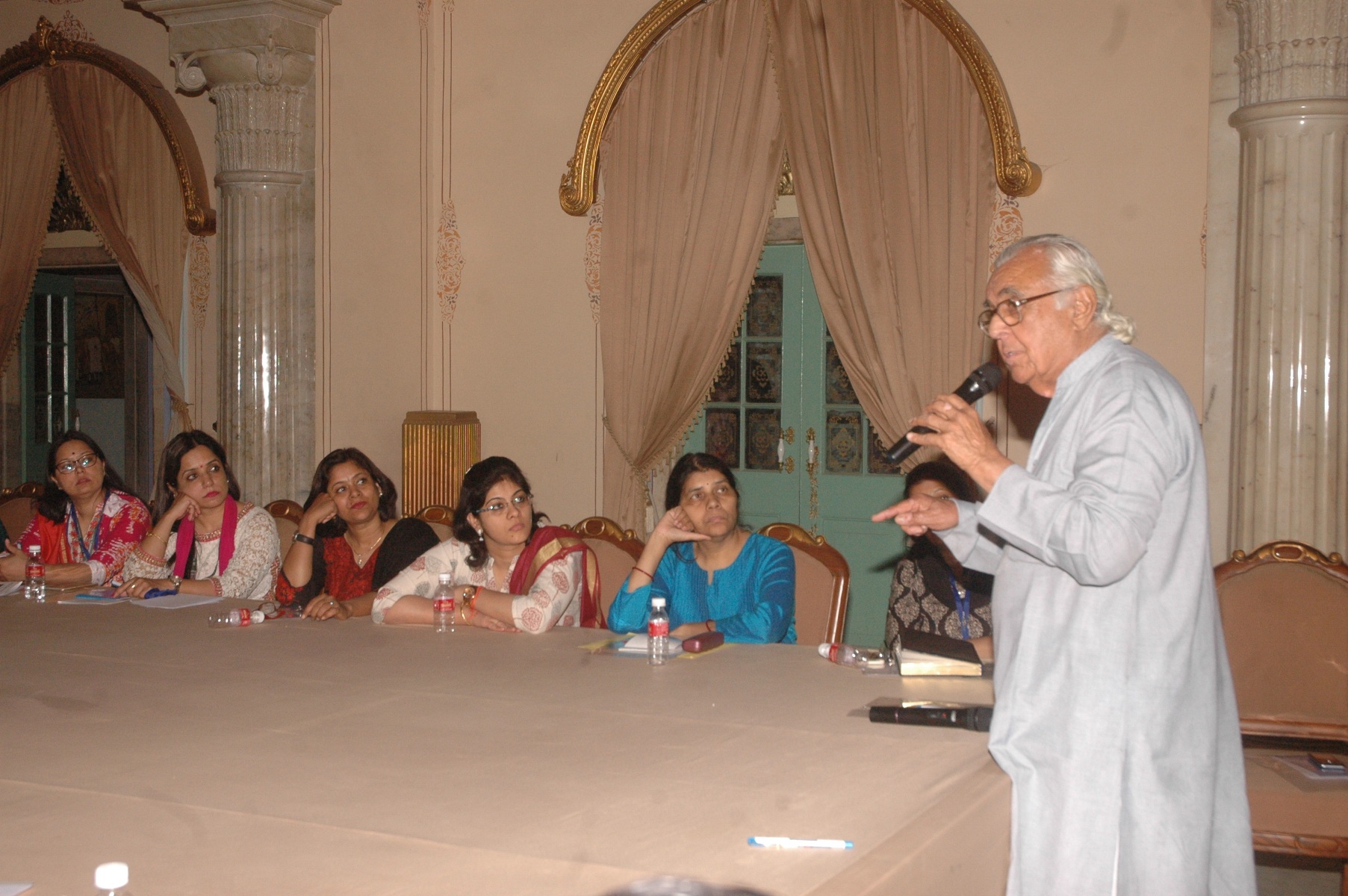 Press Release
As many as 34 History teachers from 23 schools of Jaipur participated in a half-day workshop at City Palace today. The workshop on 'Exploring History Pedagogy' was hosted by Maharaja Sawai Man Singh II Museum Trust for teachers of Class 9 to 12. The workshop was organized with the aim of teaching history to students using new methodologies, learning to work on diverse cultures, races and provide a greater opportunity for interaction and exploration.
Historian and eminent theatre person, Mr. Ranveer Singh said that it is important to get the students interested in history by adopting new methodologies. Teachers need to keep their minds fresh and apply reasoning and logic in order to understand history.
Chief Curator, Mr. Pankaj Sharma discussed how primary sources of information can be used to talk about history. He said it is very important for items to be dated so that they can be aptly drafted into history.
Also on display were vintage photographs of Jaipur by MSMSII Museum. This exhibition was held in association with INTACH Jaipur Chapter and Rajasthan Forum. The exhibition consisted of as many as 44 photos displayed on easels.  The exhibition is a part of MSMSII Museum's initiative 'Museum to the People'.
Some of the participating schools included – Maharaja Sawai Man Singh Vidyalaya, Maharani Gayatri Devi Girls' School, The Palace School, Tagore International School, among others. After the session, the teachers were also taken on a tour of the City Palace and Maharaja Sawai Man Singh II Museum.  It is worth noting that the workshop is being organized as a stepping stone for the forthcoming 'History Festival' in the month of December. This time this festival will feature works by Class 9 to 12.