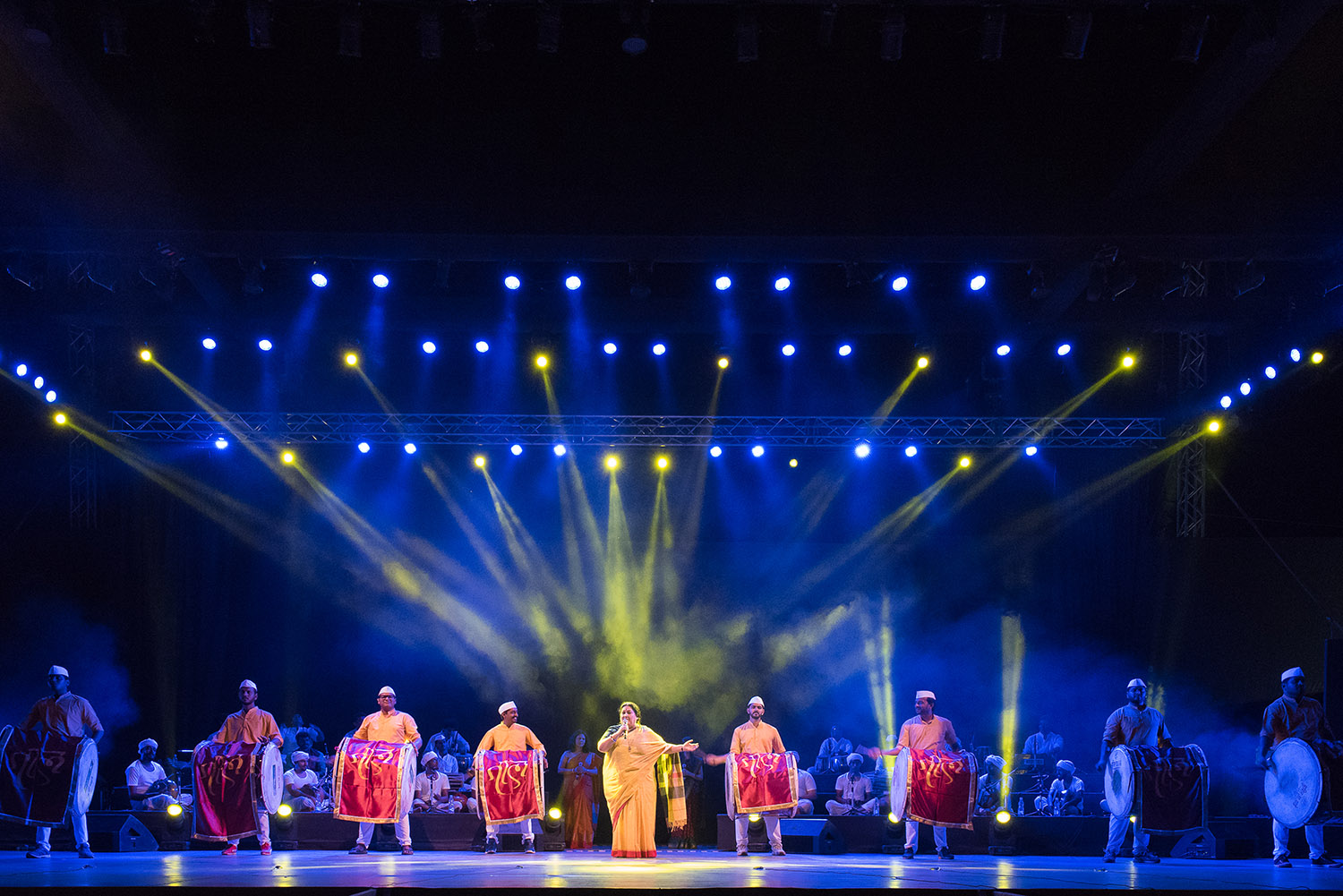 Press Release
The popular and well-received 'Performing Arts Festival' – Navras is all set to host its third edition form 17 to 25 March at Jawahar Kala Kendra (JKK). The famous festival will feature musical performances by numerous artistes from across the country. The festival will open with Dhamaal by Aneesh Pradhan on 17 March. Other performances will include Partition: Stories of Separation by Sonam Kalra on 22 March and Rajasthan Roots Caravan directed by Aditya Bhasin on 25 March. There will also be two sessions of Morning Raaga by Jayateerth Mevundi on 18 March and Niladri Kumar on 25 March.
Indian musician, Aneesh Pradhan's 'Dhamaal' is a celebration of drumming traditions from India. Representing the cultural diversity of India, drummers in Dhamaal will be coming from various parts of the country to weave a tapestry of rhythm with other musicians. Other than focusing on the traditions of percussion –'Dhamaal' is equally grounded in melody and song-text.
'Partition: Stories of Separation' by Sonam Kalra is an experiential performance using music, theatre, video and art film, design, art to retell the stories of separation as a result of the heart wrenching and tumultuous partition of India in 1947. Sonam explores the aftermath of partition, and the impact it had on so many lives.
Exploring the rich cultural heritage of Rajasthan's folklore the 'Rajasthan Roots Caravan' will be presenting an audio-visual extravaganza of song, dance and instruments. The Caravan will feature everything from a drum circle of Nagaras, to fire breathers, percussive battles of the Khurtals (castanets) and Dhol (Giant Drum), to the Chari (fire pots) and Kalbeliya (snake) dances. The Morchang (jews harp) players will create a psychedelic trance, and the Braj dancers will swoon with their peacock dance.
Soulful 'Morning Raaga' performances will present innovative and harmonious renditions of Indian classical songs. Instrumentalist, Niladri Kumar will use unconventional and rare repertoire to create a sense of profound understanding of traditional and classical styles on the 'Sitar' to innovative, electrifying renditions on his own instrumental innovation the 'Zitar'. Similarly, Hindustani classical vocalist,Jayateerth Mevundi of the Kirana Gharana will present melodious Indian classical vocal renditions at the show. He has his own scales of standard in the Hindustani classical, Santavaani and Daasavani streams.