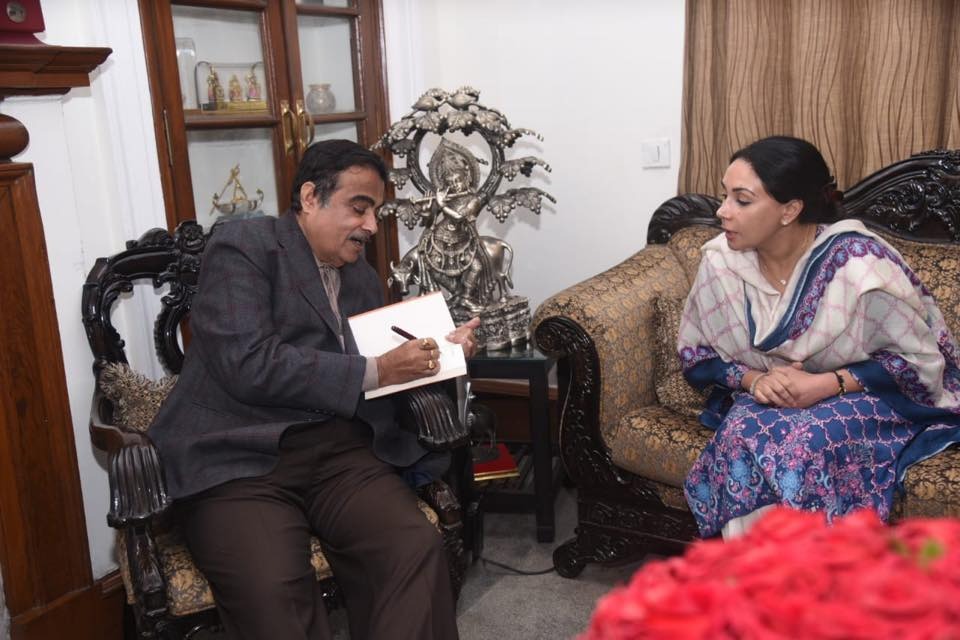 Press Release
The much-awaited Beawar-Gomti four-lane project got another boost. Recently, due to the untiring efforts of Rajsamand MP Diya Kumari, the Union Government issued financial and administrative approvals for this scheme. Today in the same regard, the Union Government has issued a tender process, proving that disasters like Corona cannot slow down the pace of the development.
Upon seeing the loss of lives of hundreds, the MP took up the responsibility of completing this public interest work by herself. Had there not been an outbreak of Coronavirus, the tender work would probably have been completed at the beginning of the year. The determination that MP Diya Kumari showcased to complete this work sets an example for the other public representatives of the political field.
The Chief Engineer of the Regional Office of the Ministry of Road Transport, Government of India, issued a notice inviting tender, for up-gradation of the old NH-8 in Rajasthan State on EPC mode up to 4 lanes along Beawar-Gomti section of NH-58:
(A) From km 58.245 to km 108.600 (Package-1) Rs. 319.20 crores
(B) Tenders of Rs 281.73 crores have been invited for km 108.60 to km 144.00, km 158.42 to km 173.30 (Package-2).
A total of Rs. 600.93 crores tenders have been invited. It is important that among the tenders sought, the work will have to be completed within a period of 24 months and maintained for 5 years. Work will start as soon as the tender process is complete.
RFP work for upgrading Beawar-Gomti section to four lanes
The Ministry of Road Transport & Highways now invites bids from eligible contractors through the Engineering, Procurement and Construction (EPC) contract for NH-58 (old NH-8) in the State of Rajasthan.
——————————————————–
I thank Union Minister, Nitin Gadkari and the Modi Government. Implementation of such a big project is possible only in the Modi Government. The Beawar-Gomti four-lane project was our pre-election resolution. The happiness I get in realizing my dreams is the same happiness that I am feeling today. War-level work will start as soon as the tender process is complete. Our happiness can be found in the public's happiness. I would like to give credit for all this to the public. Everything is possible only with their confidence.
– Diya Kumari
MP, Rajsamand