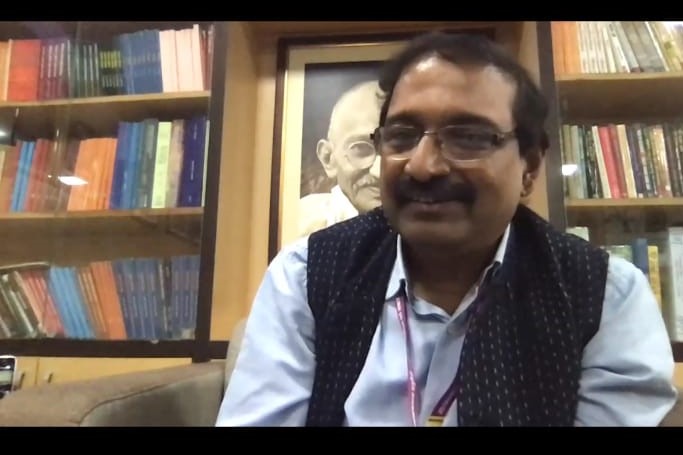 Press Release
Press has done its job well and earned its credibility. Ever since print media has been created there have some changes it in. Most of the English and Hindi newspapers of the country today lack self-identity. This was stated by Chairman, Prasar Bharati, Recruitment Board, Mr. Jagdish Upasane. He was speaking as a guest on the topic 'Journalism – Challenges and Opportunities' as a part of the Leadership Webinar Series held at Manipal University, Jaipur (MUJ).

The programme was moderated by Director, Journalism and Mass Communication Department, Prof. Amitabh Srivastava. HC Director, School of Automobiles and Mechatronics, Prof. Shiva Prasad welcomed the guests and spoke briefly about the University.

Mr. Upasane said that we are a Xerox copy of western thought. He said that there was a time when the editor used to publish news despite not conforming to the policy of the news owner, but now it is not so. He also emphasized that running a digital portal is still a bigger loss. Even though people are watching content, it is still a challenge to monetize it.

He said that there will always be a demand for content. One who has the skills to understand the content, they will have no problem on the job. But it is necessary to also have a business mind. On a question related to dialogue between cultures, Mr. Upasane said that today there is a need to include all aspects of communication in the curriculum. There is a lack of domain expertise in the country. If we prepare domain experts, then communicating with them will not be as difficult.

Vice Chancellor, Makhan Lal Chaturvedi National Journalism and Communication University, Professor K.G. Suresh also presented his views during the programme. He said that today the platforms of journalism which have a different revenue generation extension are running better, and this is the harsh truth.

On a question related to General Studies and Culture, K.G. Suresh further said that the new education system is now emphasizing multi-disciplinary and multi-linguistic approach. He said that courses in journalism should be taught today on all subjects like Geography, History, Constitution etc. It is sad that now the use of libraries has reduced. He also presented his views on many aspects of journalism such as development communication and health communication. He said that we need to train journalists today, because these are the issues which are directly related to the society. He emphasized that after the Corona period, it is very important to train the children from the school level, so that when they report after the course, they should convey the right information to the people.