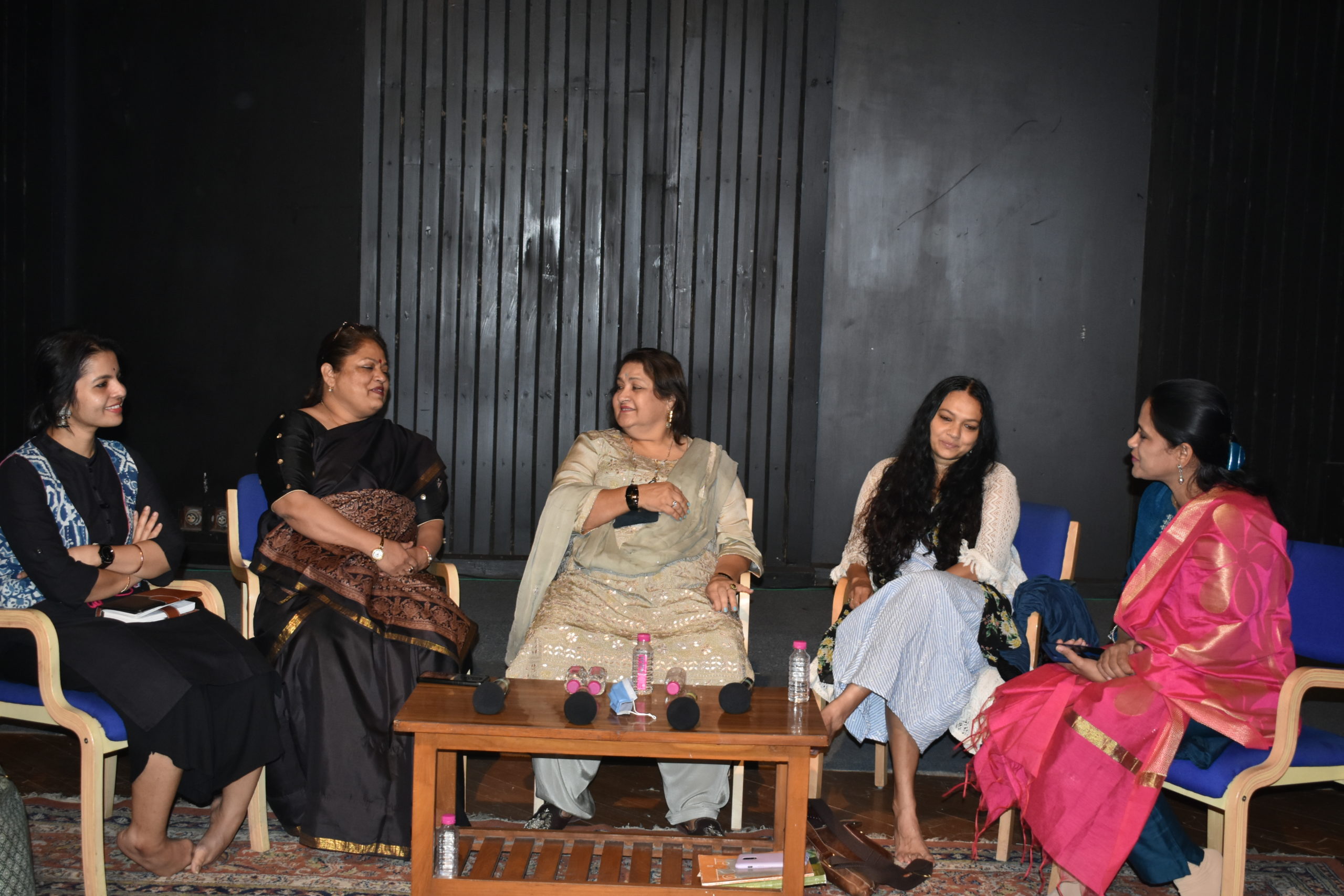 Press Release
The 4th day of the performing arts festival 'Rasrangam', being organized by Jawahar Kala Kendra (JKK), began with a discussion on 'Role of Women in Theatre' at Krishnayan. The speakers of this talk on the special occasion of International Women's Day were Nadira Zaheer Babbar, Purva Naresh, Ruchi Bhargava and Ipshita Chakraborty Singh. The discussion was moderated by Mumal Tanwar. All of them recognized that the conditioning choice of women to act in theatre will have to be transformed into an empowered choice.
Nadira Zaheer Babbar said that women working in theatre face many problems like balancing family responsibilities and theatre work as well as nighttime duty. Those working in theatre do not earn much either. In such a situation, unless there is a feeling of 'they can do what they want' in women, then these problems will not be solved.
Talking about the status of women in the theatre of Jaipur, Ruchi Bhargava said that earlier there were not many opportunities for women and men in this field. There was only amateur theatre, but now the scenario is slowly changing.
Purva Naresh said that redefining power is the only way to empower women. Ipshita Chakraborty Singh said that like in every field, women have to raise their voice in theatre. But first and foremost they have to prioritise making themselves happy.