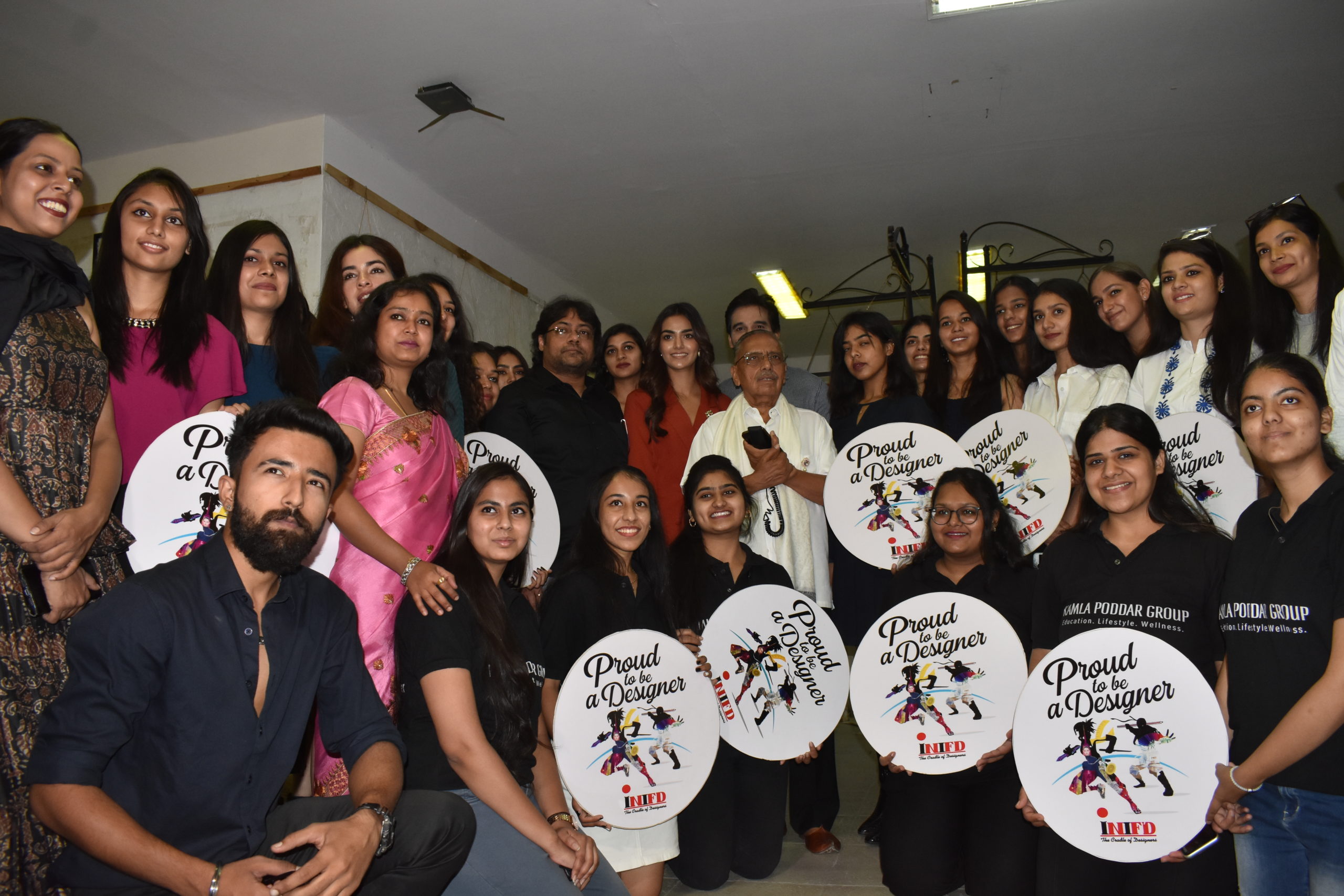 VLCC Femina Miss India Rajasthan 2022, Rubal Shekhawat visited the ID Fest and Art Conclave 'Vyom', 2022 at the Inter National Institute of Fashion Design (INIFD) in Jaipur. She also interacted with the fashion and interior design students at the INIFD Centre. The INIFD design students were delighted to get an exclusive opportunity to seek the experience of the Rajasthan State Winner and benefit from her guidance on fashion and lifestyle. Also, present on the occasion was Chairman and Managing Director, First India News, Mr. Jagdeesh Chandra.  He appreciated the creativity and innovation of the students who have put up a great show.
The gorgeous, young and dynamic beauty, Rubal Shekhawat congratulated the entire team at INIFD Jaipur and appreciated the students for their innovative ideas and creations. She said that regular design education is a must for the students to be the established designers of tomorrow. She guided the students and aspiring youngsters to join the fastest growing design industry. In the interaction with the students, she also threw light on her journey of becoming Femina Miss India Rajasthan 2022, how she prepared for the auditions, her goals as well as her future plans.
On the occasion, she said: "INIFD is the first fashion institute in the world to have showcased its students' collections at two major fashion capitals of the world 'New York at New York Fashion Week' for 5 Seasons and 'London at London Fashion Week' for 7 seasons. Along with, the design showcase at 'Lakme Fashion Week', India for 31 consecutive seasons."
Chairperson, Kamla Poddar Group, Ms. Kamla Poddar said: "The visit of such eminent personas is encouraging and motivating for the students who have worked hard to put up a great display."
INIFD is associated with the Femina Miss India, India's biggest pageant for over 2 decades. INIFD is the Education Partner and INIFD Academy of Interiors is the Official Knowledge Partner. INIFD will also sash the sub contest winner 'INIFD Miss Talented' at VLCC Femina Miss India 2022 – the most glamorous National Beauty pageant in India.