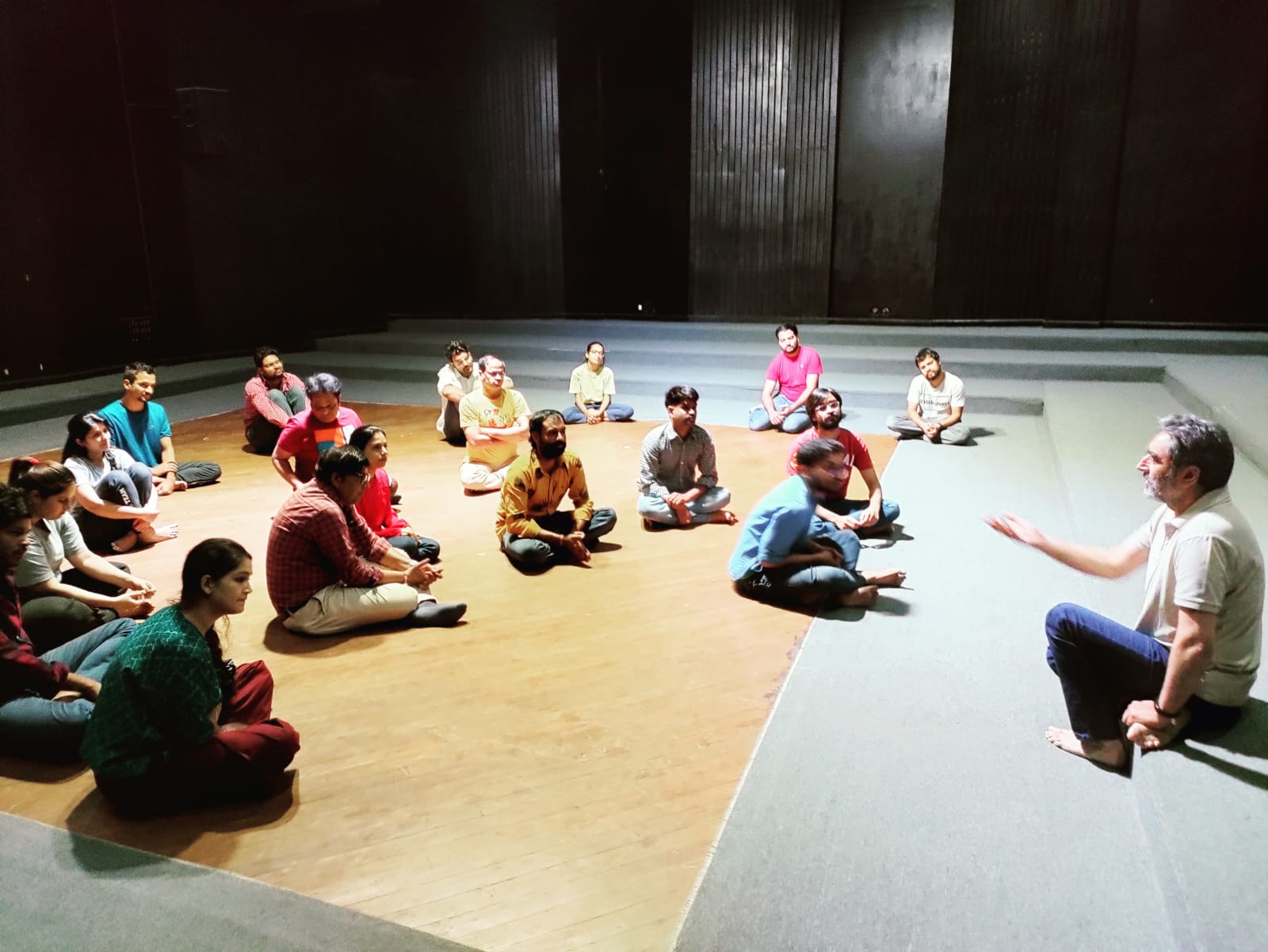 The training workshop for the theatre trainers of the forthcoming 'Junior Summer Programme' has begun at Jawahar Kala Kendra (JKK). As many as 20 theatre trainers are undergoing training for the theatre workshop to be organized as a part of this programme. The trainers of this workshop will be later divided into 9 groups to train the children. This 5-day training workshop will end on 14 May. A total of 25 applications were received for theatre instructors, after which the selection committee selected 20 trainers.The selected participants of this workshop are being trained by the Associate Professor, Acting & Retd. Chief-TIE Co., NSD, Mr Abdul Latif Khatana.
Mr Khatana said that during the training sessions, the trainers will be given the training to mingle with the children and understand their thoughts and feelings. Various exercises and games are being provided to the trainers to see how a theatre artist can relate to the childhood of the children as a coach. Apart from this, new ways of teaching children of different ages will also be worked out. Similarly, a plan for teaching new material to the children during this 30-day workshop will also be brainstormed
It is to be noted that the popular Junior Summer Programme for children in the age group of 8 years to 18 years will be organized from 16 May to 18 June at Jawahar Kala Kendra (JKK). The Theatre workshop will be conducted for 30 days from 8 am to 12 noon.