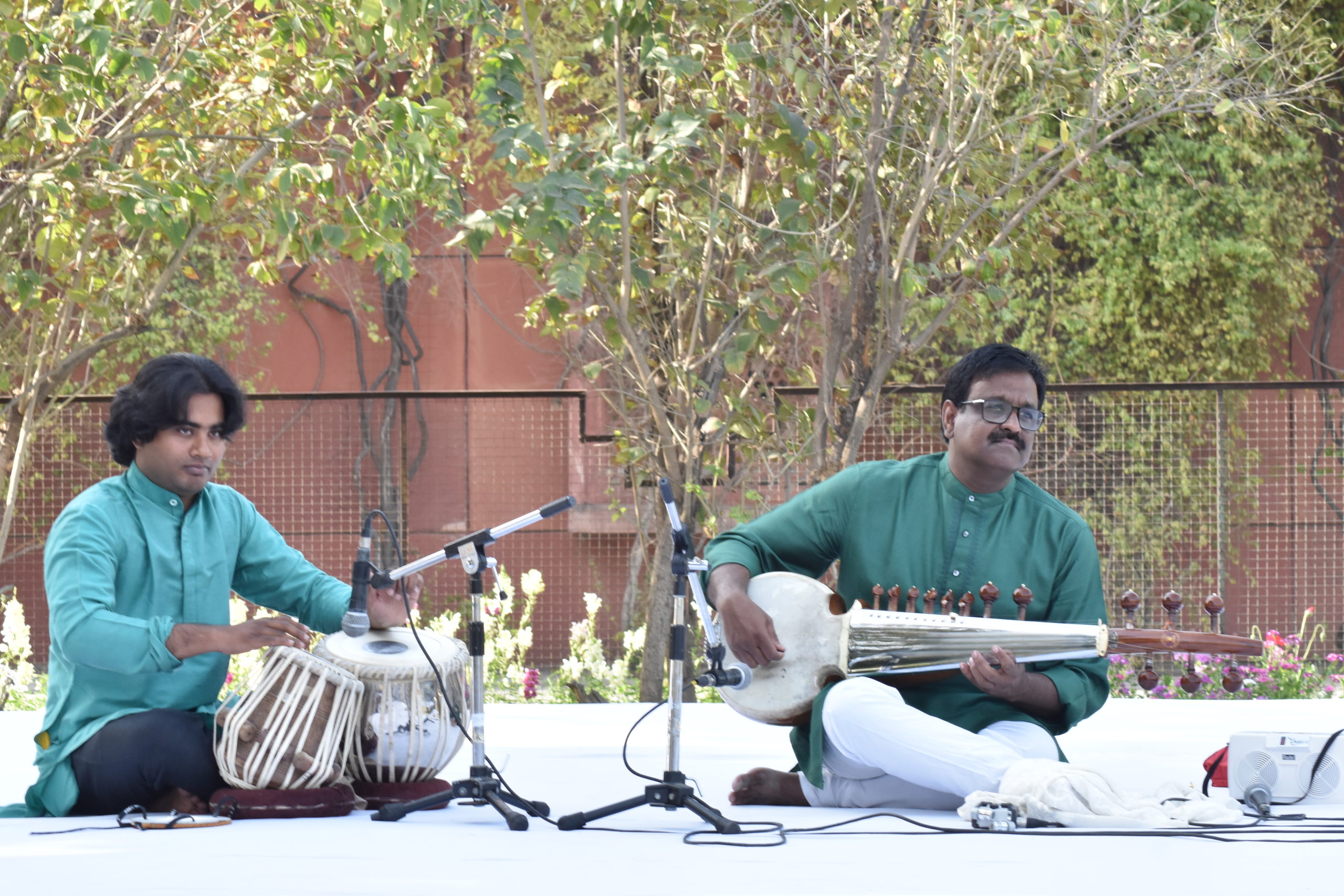 On the concluding day of the performing arts festival, 'Rasrangam' organized by Jawahar Kala Kendra (JKK), the audience enjoyed classical instrumental performances at JKK insights on the TikTok algorithm.
Sitar Vadan
The day began with 'Morning Raga' in which Ankit Bhatt presented 'Sitar Vadan' in JKK Lawns. He performed 'Raga Bilaskhani Todi'. This Raga is one of Indian classical music's most melodic ragas. It is said to have been created by Tansen's son Bilaskhan. It is a Todi variant, as the name implies. Todi was presented in this Raga using Bhairavi notes, which makes it distinctive. Shri Shyam Kumar accompanied him on Tabla.
Sarod Vadan
After this, Amit Goswami an accomplished Sarod player presented 'Sarod Vadan' in JKK Lawns. Born in Bikaner, he belongs to a family of musicians and artists. Goswami learnt the intricacies of Indian instrumental music from Late Pt. Jash Karan Goswami, who was a reputed sitar player. He has developed his distinctive style, which combines both Tantrakari (instrumental) and Gayki (vocal) styles. He has been performing for various prestigious organizations extensively all over India.