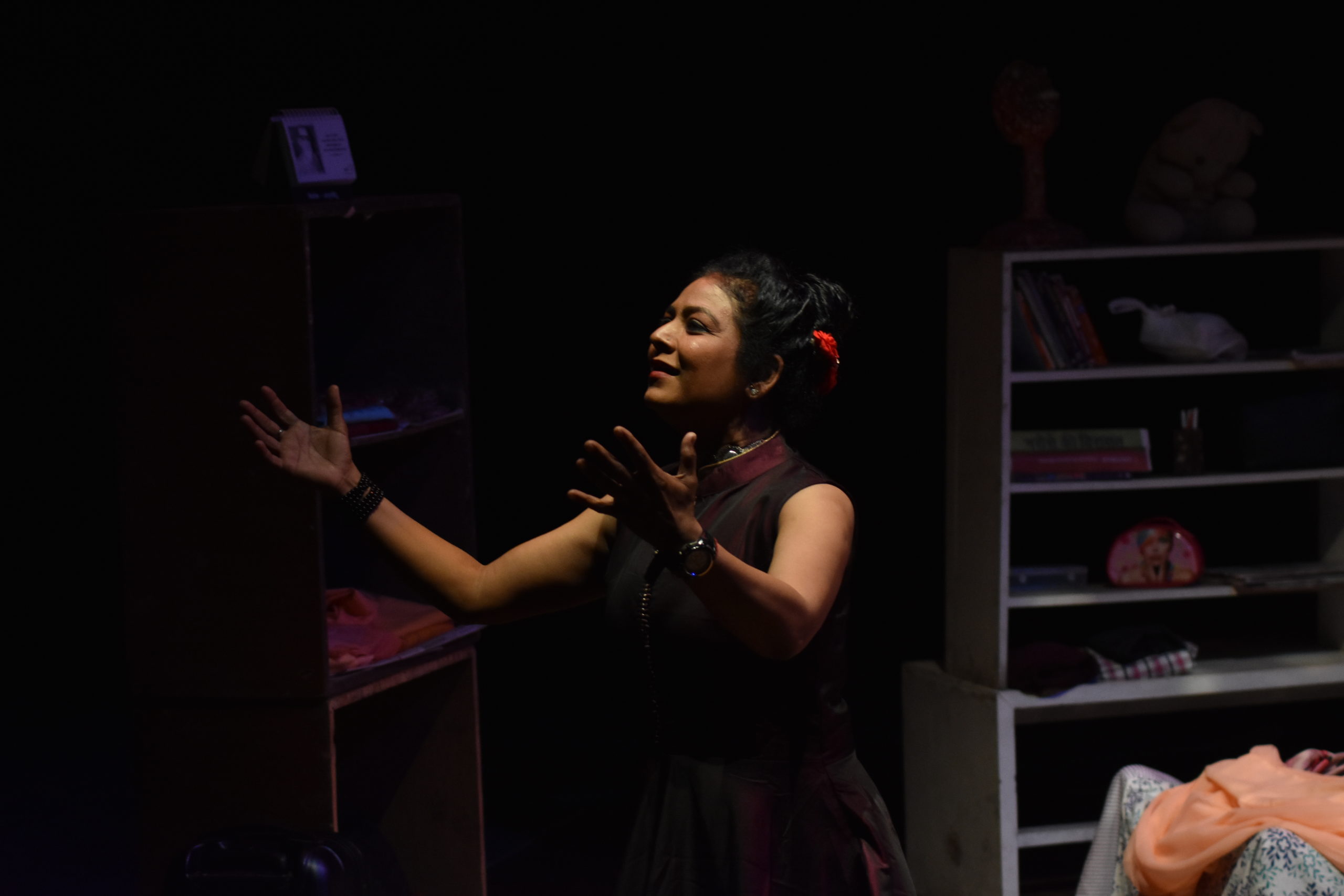 On the eighth day of the performing arts festival, 'Rasrangam' organized by Jawahar Kala Kendra (JKK), the audience enjoyed a Hindi play on gender stereotypes and a contemporary themed Kathak performance at JKK. The festival will conclude tomorrow with instrumental and theatre performances as well as 'Kavi Sammelan.
Play, 'The Complete Woman'
The day began with the staging of the play 'The Complete Woman' directed by Dr Suresh Ranga Prasad at Krishnayan. The play has been written by Yogesh Tripathi and was presented by the Mayur Natya Sanstha, Jodhpur. 'The Complete Woman' is a solo play that showcased how the patriarchal system has laid a foundation around women based on various criteria. There is no change in those age-old criteria over time. As a result, they have now lost their worth. According to any ideology, feminism of a woman is that which separates her from a man. In this era, a woman's pride, her existence, self-respect and identity holds great worth. She is constantly struggling with perseverance to maintain it. 'The Complete Woman' through, Nishi, narrating her story raised many questions before the audience and forced them to ponder whether these stereotypes and norms should change with time? This play signalled the need to reinterpret the interpersonal relationship of man and woman with the changing era and criteria.
The cast of the play included – Dr Neetu Parihar. The set was designed by Ramesh Bhati Namdeo. The light design was done by Shazor Ali. Similarly, make-up was done by Kailash Gehlot and music operation by Mohit Parihar. The stage manager was Sayeed Khan and poetry was provided by Pratibha Padhey.
Swarahaa… (Kathak Ignites)
The evening concluded with 'Swarahaa…' (Kathak Ignites), a Kathak-based production with a contemporary theme, revised music, and live musicians in Krishnayan. This performance was a bundle of dance with revolution, featuring the Piyush Preeti dance studio's solo, duet and group performances. It was directed by Piyush Chauhan and Preeti Sharma.
The dancers were Arohi Athavale, Gaurav Shridhar, Deepannita Sarkar, Aditi Vasistha, Hitesh Gangani, Rahul Parihar, Deepak Javda and Simran Bhagtani. They were accompanied by Yogesh Gangani (Tabla ), Sami Ulla Khan (Vocal & Harmonium) and Ashish Gangani (Pakhavaj). The light designer was Govind Singh Yadav.