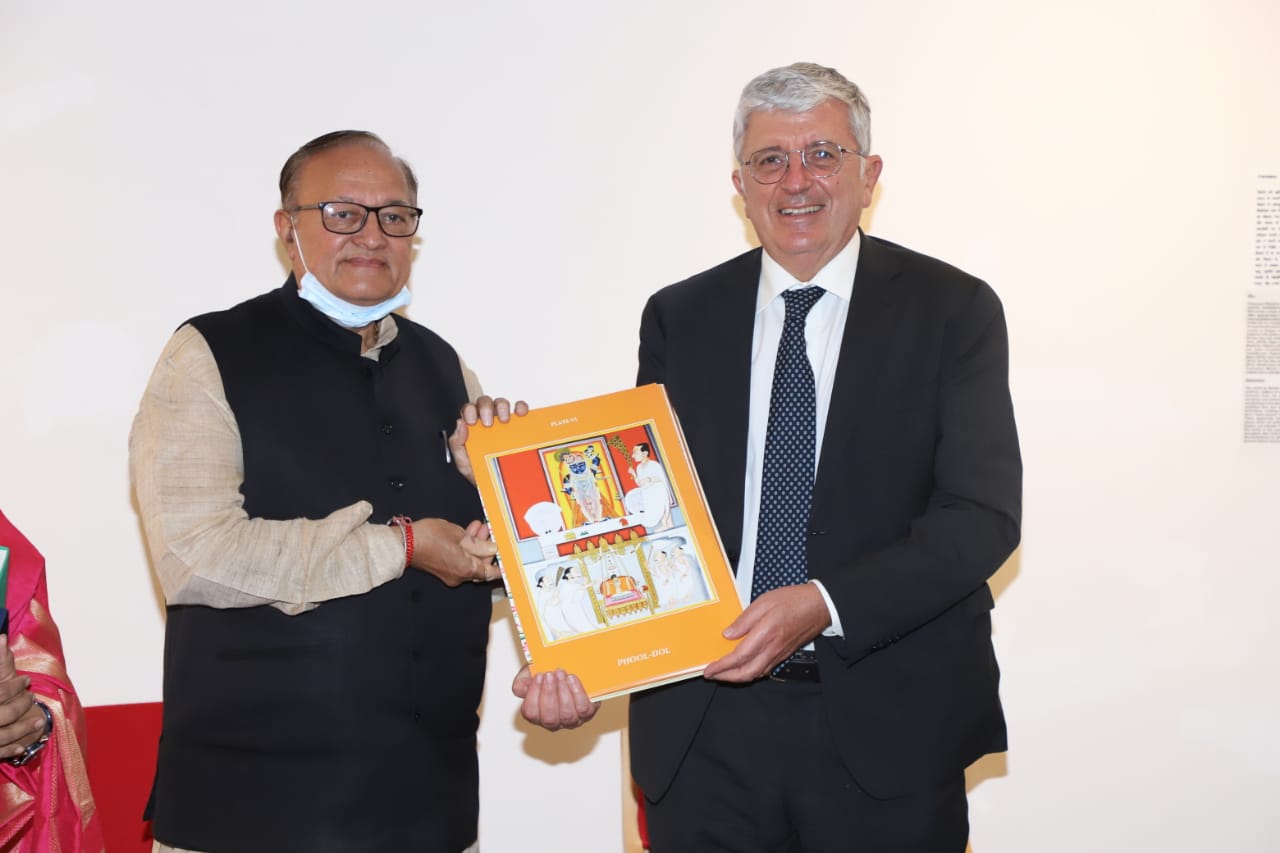 As a part of the 'Vita Nova' exhibition being held in the Alankar Art Gallery of Jawahar Kala Kendra (JKK), Minister of Art, Literature, Culture and Education, Government of Rajasthan, Dr B.D. Kalla met Mr Vincenzo Di Luca, Ambassador of Italy to India how to promote your brand on social media properly.
During the discussion, talks were held to try and establish a coordinating alliance between the art, culture and rich heritage of Rajasthan and Italy. Dr B.D. Kalla said that there is a decades-old cultural relationship between Rajasthan and Italy. He also threw light on the work done in archaeology in Rajasthan by renowned Italian archaeologist, L.P. Tessitori.
Dr Kalla expressed that Indian and Rajasthani arts, as well as art traditions, should also get an opportunity to exhibit and promote in different places in Italy. Apart from this, he briefed the ambassador in detail about the art events, art traditions and festivals organized in Rajasthan. Ambassador Vincenzo Di Luca also deeply appreciated the artistic and cultural tradition of Rajasthan and emphasized the possibility of the development of art, technology and enterprise between Rajasthan and Italy.
It is to be noted that the 'Vita Nova' exhibition was inaugurated by Dr B. D. Kalla recently. The curator of the exhibition, Myna Mukherjee, Additional Director General (Admin.) of Jawahar Kala Kendra, Dr Anuradha Gogiya, and the artists of the exhibition were also present during the meeting.