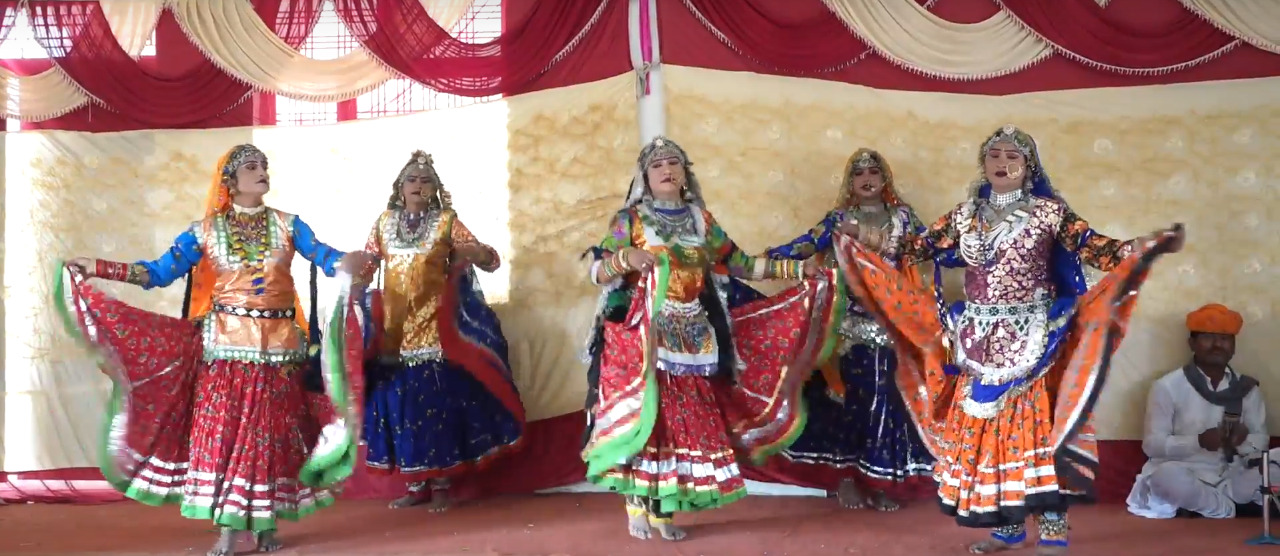 Press Release
Department of Art & Culture, Government of Rajasthan and Jawahar Kala Kendra (JKK) presented the Artist Collaboration Series Episode-2: 'Lok Anuranjan' – a Virtual Series of folk and Sufi performances. The programme began today and will be on till Wednesday, 3 March from 6 pm onwards. The programme was featured on the JKK Facebook Page.
On the occasion, Minister of Art and Culture, Government of Rajasthan, Dr. B.D. Kalla said that JKK had invited artistes to send their proposal for virtual performances in November 2020. Selected performances from these proposals are being presented in different episodes. The types of programmes being showcased include music, dance, folk performances and film screenings.
The series began with a Chakri performance by folk artiste from Baran district, Ms. Mamta Devi & Group. Chakri is a significant folk dance of Rajasthan which is performed by women. As the name suggests this dance is performed in 'Chakkars' (circles). It is usually performed during weddings and special occasions. The performance featured women dressed in colourful costumes dancing to energetic music in a series of fast and vigorous spinning movements. The dance was accompanied by traditional songs where the male performer produced robust rhythm on the Dholak.
Tomorrow, (2 March) there will be a folk performance by Mr. Neeraj Kumar & Group from Kanpur, Uttar Pradesh. He has been engaged in the preservation and presentation of the various folk performance genres in Uttar Pradesh with the RasRang Foundation.