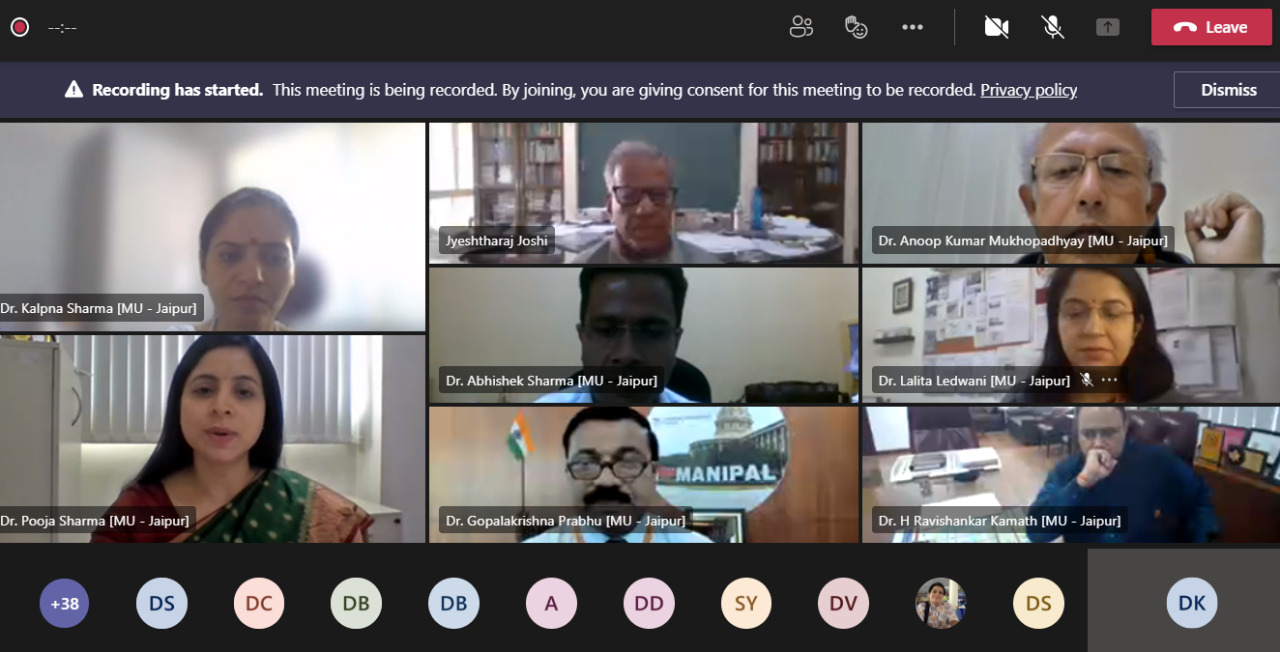 Press Release
National Science Day themed 'Future of Science Technology and Innovation: Impacts on Education, Skills and Work' to commemorate the Nobel Prize winning discovery 'Raman Effect' by Sir C V Raman, was celebrated online at Manipal University Jaipur (MUJ) today. The program began with Saraswati Vandana. Dr. Lalita Ledwani, Director School of Basic Sciences, welcomed all the guests and attendees. Prof. A. K. Mukhopadhyay, Dean, introduced the various achievements of faculty of science to the online participants. Director, of the Directorate of Research at MUJ Prof. Roheet Bhatnagar also shared his views on the occasion. Registrar, Prof. H. R. Kamath threw light upon the excellence being created by the Manipal University Jaipur. Prof G. K. Prabhu, President, Manipal University Jaipur, said that apart from celebration, we must put all efforts to attract younger minds to the field of science. Government is putting lots of interest in basic sciences and Manipal University Jaipur is also putting tremendous efforts to the same cause.
The Chief Guest of the function Padma Bhushan awardee Prof. J. B. Joshi, Emeritus Professor at Homi Bhabha National Institute, Mumbai began his talk by quoting the mission and vision statements of various universities. All of them concisely focus on generation of new knowledge and its dissemination to the society. He also elaborated various areas of science and technology where India is lagging behind. To conclude he said "Let's stop making complaints and excuses to flourish in science and technology. Universities must visit industries to solve real-time problems of the society. We became independent politically not financially. Let us all join hands to make our nation truly independent."
Vote of thanks was presented by Prof. Kalpana Sharma and Dr. Pooja Sharma, Convener and Co-convener of the National Science Day program. To celebrate this great event in more jovial way, various activities like poster making and short movie making competition etc. were also conducted for students of different institutes and winners were felicitated.