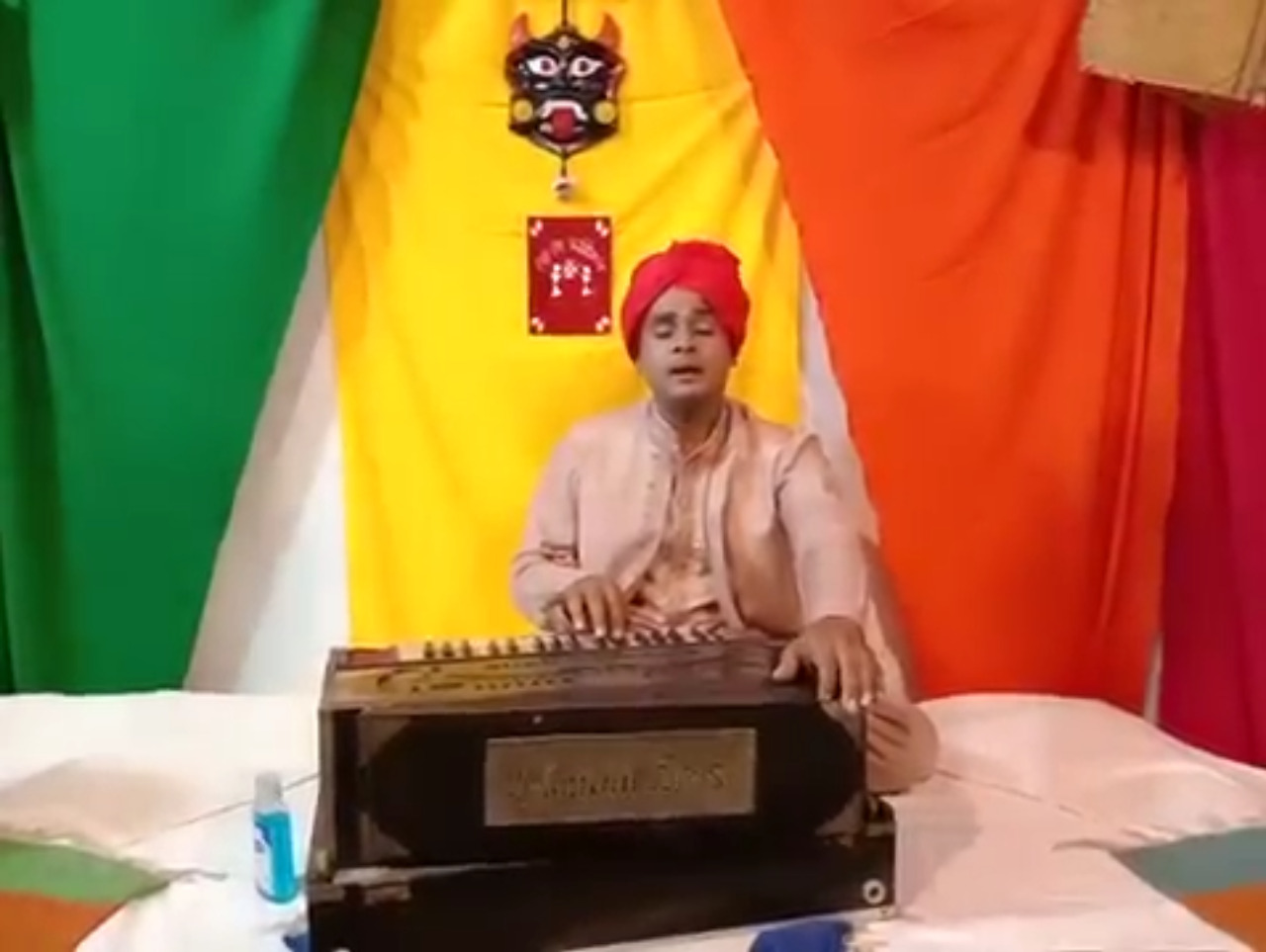 Press Release
Department of Art & Culture, Government of Rajasthan and Jawahar Kala Kendra (JKK) presented the Artist Collaboration Series Episode-2: 'Lok Anuranjan' – a Virtual Series of folk and Sufi performances. On the second day of the series, a folk performance by Mr. Neeraj Kumar & Group from Kanpur, Uttar Pradesh was showcased. The programme will be on till tomorrow (3 March) from 6 pm onwards. It was featured on the JKK Facebook Page. The programme was moderated by Additional Director General (Admin.), JKK, Dr. Anuradha Gogiya.
The group presented a dialect based folk performance called 'Kos Kos Par Badle Paani Chaar Kos Par Baani'. In this performance, the most prominent folk songs were collated. Apart from this, the group also showcased compositions by legends like – Surdas, Kabir, Tulsidas, Rahim, Raskhan, Amir Khusrau and Bulleh Shah. The group also performed nearly extinct wedding songs, Gari Geet which is usually sung in Bhojpuri and Awadhi, Pahadi and Rajasthani folk songs, and much more.
Tomorrow the series will conclude with a performance by Mr. Rehman Harfanmaula & Group.