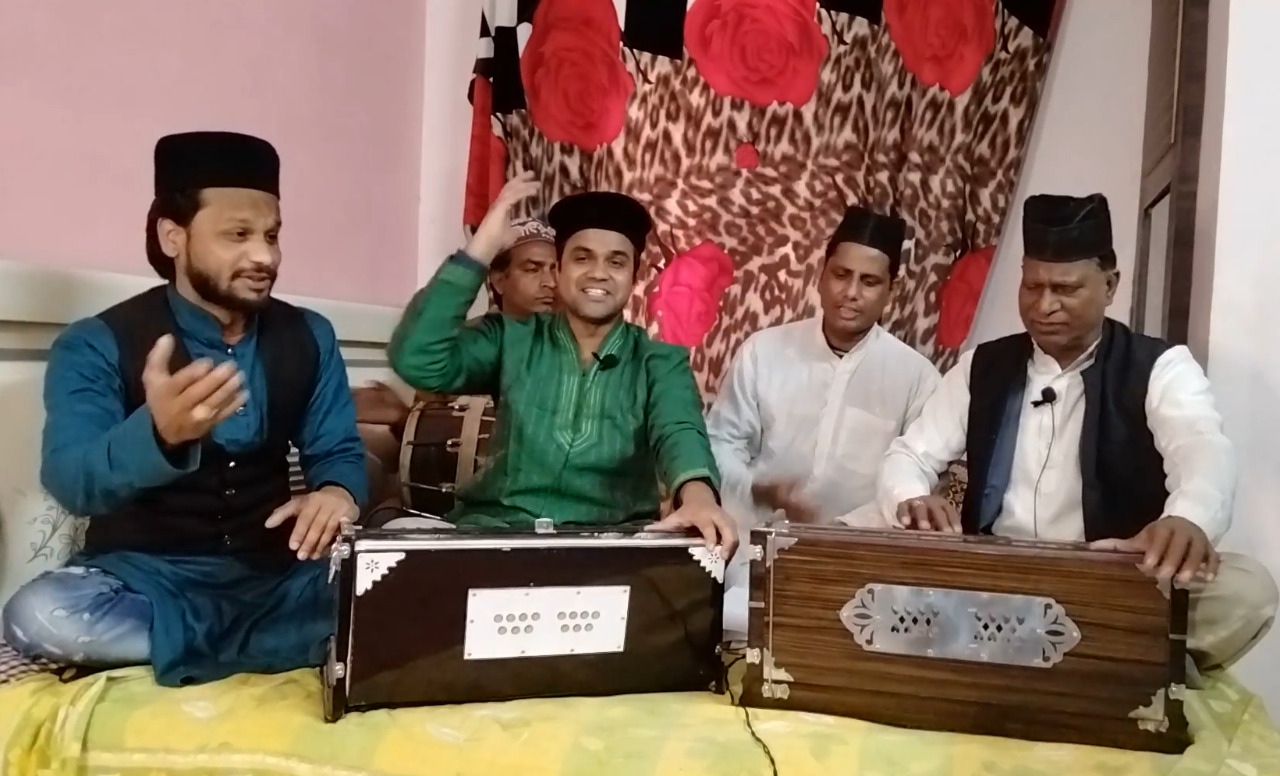 Press Release
The Artist Collaboration Series Episode-2: 'Lok Anuranjan' – a Virtual Series organised by Department of Art & Culture, Government of Rajasthan and Jawahar Kala Kendra (JKK) concluded today. On the final day of the series, a Sufi and Qawwali performance by Mr. Rehman Harfanmaula & Group was showcased. It was featured on the JKK Facebook Page. The programme was moderated by Additional Director General (Admin.), JKK, Dr. Anuradha Gogiya.
The Sufi and Qawwali performance began with 'Hamd e Baari Tala', a performance dedicated to God. Following this, other compositions like 'Allah Hoo Allah Hoo' and 'Chaap Tilak' composed by Amir Khusro were showcased. The performance concluded with the popular Qawalli, 'Dama Dam Mast Qalandar'.
Rehman Harfanmaula is a talented young artiste who has been performing various genres of music like Bollywood music, Dhrupad, Sufi and Qawalli. He is also learning Vedic music from the Dagar family of Dhrupad. He is also training the youth in classical and light music. He is a stage performer and has presented his music on various TV channels, Departments and prestigious platforms like Indian Council for Cultural Relations (ICCR).