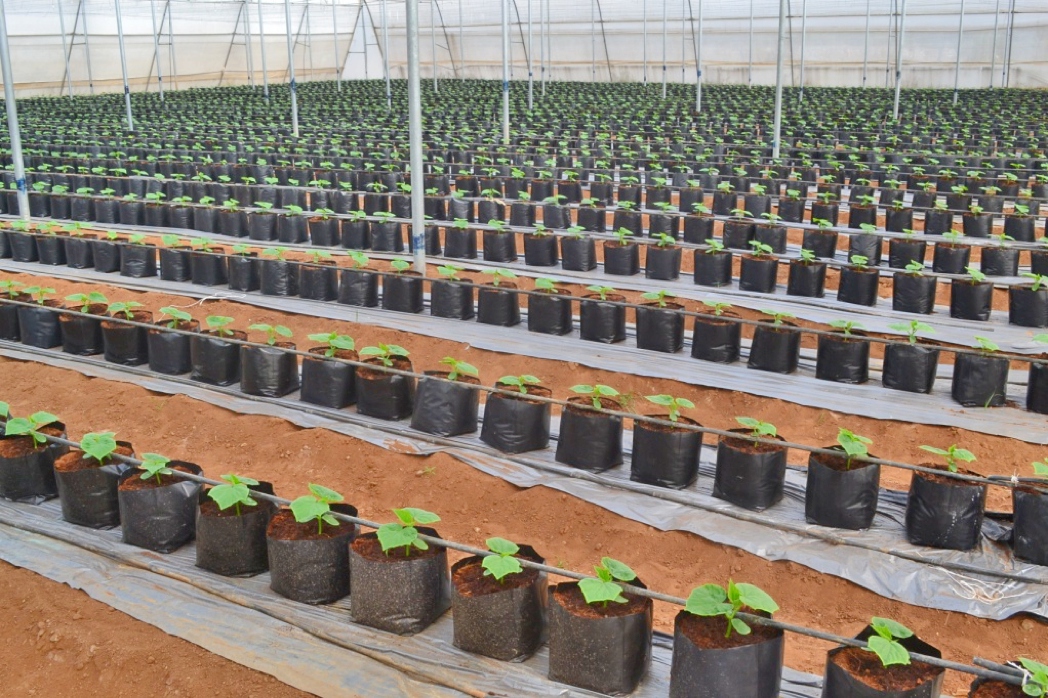 Press Release
·         'Coco Peat' farming used to Combat Ground Worm Infestation
·         The technique will be showcased in 'GRAM' Udaipur
·         Fast attaining prosperity
Hailing from Udaipur District, Tehsil – Vallabhnagar, Nandalal Dangi is using 'Coco Peat' (natural fibre made out of coconut) instead of the traditional soil for farming cucumbers. Dangi came across this method of farming while combating severe ground worm infestation in his poly houses while farming tomatoes, cucumbers and capsicums.
With his crop getting severely affected, he contacted a consultant in Gujarat and followed his advice by purchasing Rs. 10 lakhs worth of 'Coco Peat'. He then placed the peat in 13,000 bags of 5 kgs each with cucumber seeds sown within. Later, he mixed with them 16 types of appropriate nutrients and facilitated fertigation using drip irrigation. His efforts paid off after 45 days of germination of the crops which began bearing healthy and worm-free cucumber crops.
After 4 months of continued 'Coco Peat' farming, Mr. Dangi managed to acquire 450 quintals of produce in 4000 sq. meters of poly house. He sold his produce for Rs.15/kg and earned a profit of Rs. 1 lakh per month. Presently, he spends a sum of Rs. 50,000 per month on manual labour, electricity, irrigation, among other expenses.
Dangi along with his wife Maya and his younger brother Shivdayal managed to acquire 8000 sq. meters (2 acres) of agricultural land through the financial assistance from the State Government. It was in this piece of land that he constructed 3 poly houses in 2013 to engage himself in protected farming.
Dangi's progressive method of innovative farming has made possible what was earlier considered undoable. He appreciates the State Agriculture and Horticulture Department for their guidance in setting up the poly houses. This has resulted in high yield and earnings. His efforts were supported by his family especially his retired father and wife.
It is worth noting that during the upcoming 3-day Global Rajasthan Agritech Meet (GRAM) in Udaipur from 7-9 November the techniques of 'coco peat' farming and poly house will also be showcased.