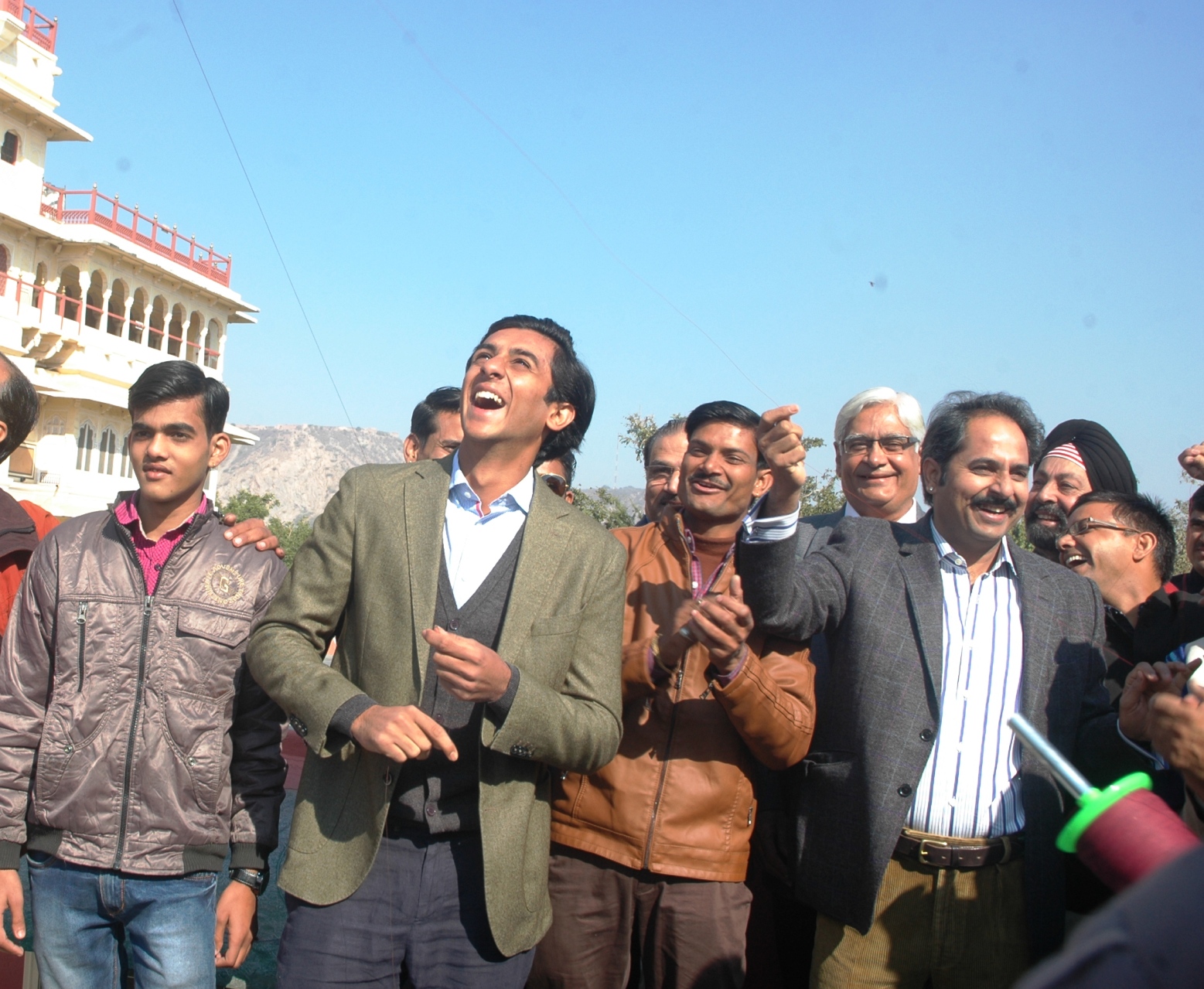 Jaipur, 12 January: The three-day Kite Festival was inaugurated today on the terrace of the historic Sarvatobhadra Chowk at the City Palace with the aim of making International and local tourists aware of the Indian Culture. The Festival was inaugurated by HH Maharaja Sawai Padmanabh Singh of Jaipur. Maharaj Narendra Singh was also present on this occasion.
On the occasion, Maharaja Sawai Padmanabh said that it is a matter of pride that Maharaja Sawai Man Singh II Museum Trust had the opportunity to host the annual kite flying mega-event at the City Palace. He also said during this event the City Palace can be seen in a festive mood. The tourists get the opportunity to fly kites and also enjoy the wide array of ethnic food. Such efforts help the State to preserve its local and cultural heritage.
Then Maharaja on this special occasion honored the professional kite flyers of Jaipur by placing floral garlands around their necks. During the festival, kite-flying competitions were also held.
The Rajasthani folk singers also presented traditional folk songs. Along with this the tourists also had the opportunity to view the displayed 'Kites' and 'Charkhie' pulleys of the Late Sawai Man Singh II (1835 – 1880).