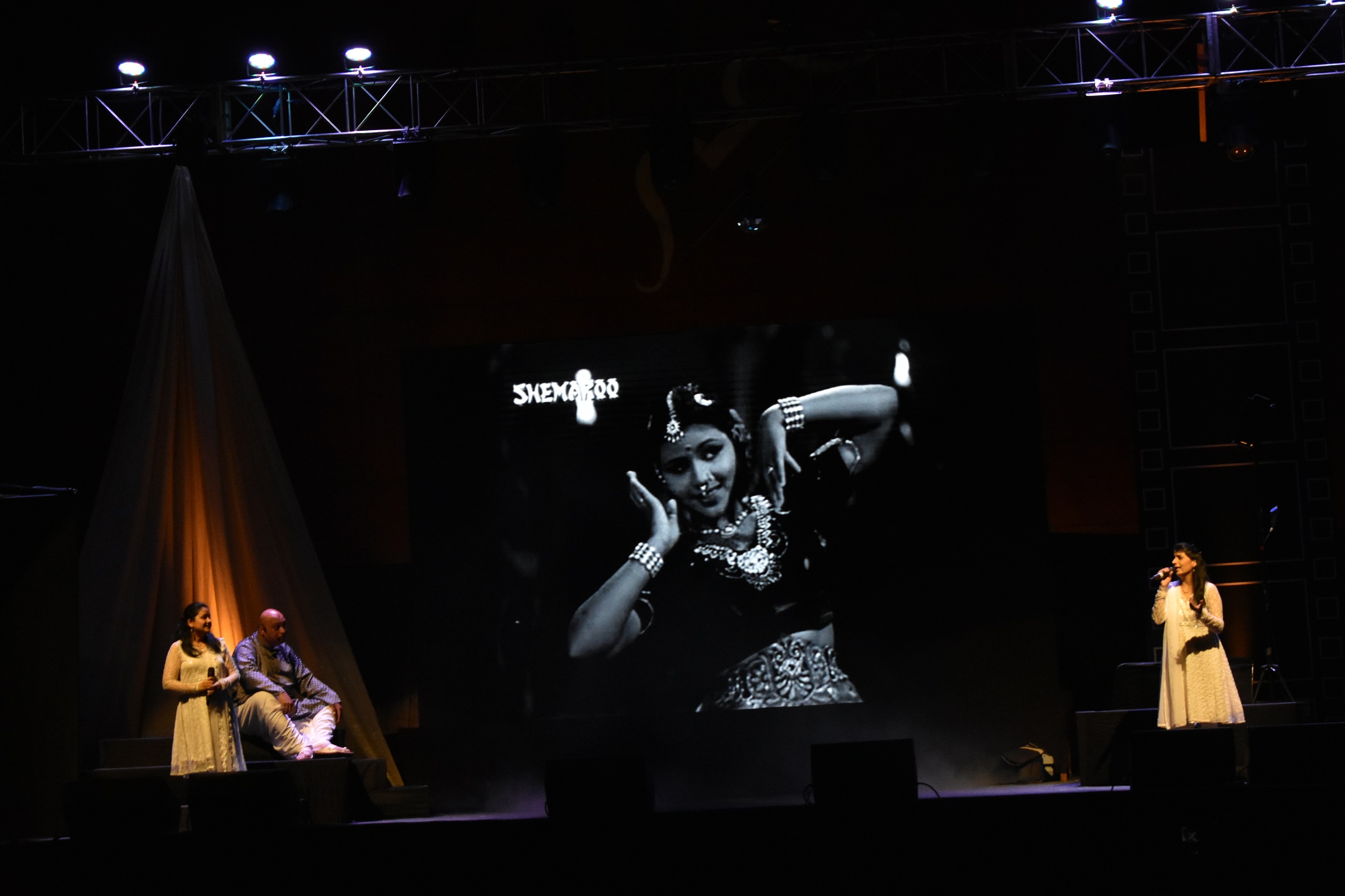 Press Release
The 3-day festival, 'Vividha' concluded with 'Black and White' presentation today at JKK. This presentation was conceptualised and directed by Milind Oak of Niche Entertainment. It showcased a collage of live performances on screen and stage in a breathtaking and realistic manner with the aim of transporting the viewers to the bygone era of films .
During the presentation, the journey from the beginning of film making process to the production of colour films in India was presented in a unique way. The audience started grooving and humming along to the famous songs from the era which were being performed on stage by creating a similar environment and costumes. Songs like 'Ajeeb Dastan hai Yeh, Main Nadiyan Fir bhi Pyasi, Awara Hun Ya Gardish Mein Hun, Haal Kaisa Hai Janab Ka, Ja Ja Bewafa Kaisa Pyar Kaisi Preet Re, Waqt Ne Kiya kya Haseen Sitam and Hum Hain Raahi Pyar Ke Hum se Kuch Na Boliye' among others were performed. The programme included actors and directors considered to be the legend of Bollywood film industry. The audience was also introduced to the acting and direction capabilities of KL Saigal, Bimal Roy, V. Shantaram, Guru Dutt along with the stylish Dev Anand, Tragedy King Dilip Kumar, showman Raj Kapoor, beautiful Madhubala, classic Meena Kumari and 'Yahoo' Shammi Kapoor.
The role of the anchor proved to be extremely important during the program. The anchor shared interesting stories about the films with the audience. The show was anchored by Rahul Solpurkar while the singers included Dhawal Chandwadkar, Jitendra Abhyankar, Swarada Godbole and Deepika Datar.
It is to be noted that the theater, music and cine story programmes were organized during the three-day festival 'Vividha'. It was attended by a large number of art and music lovers