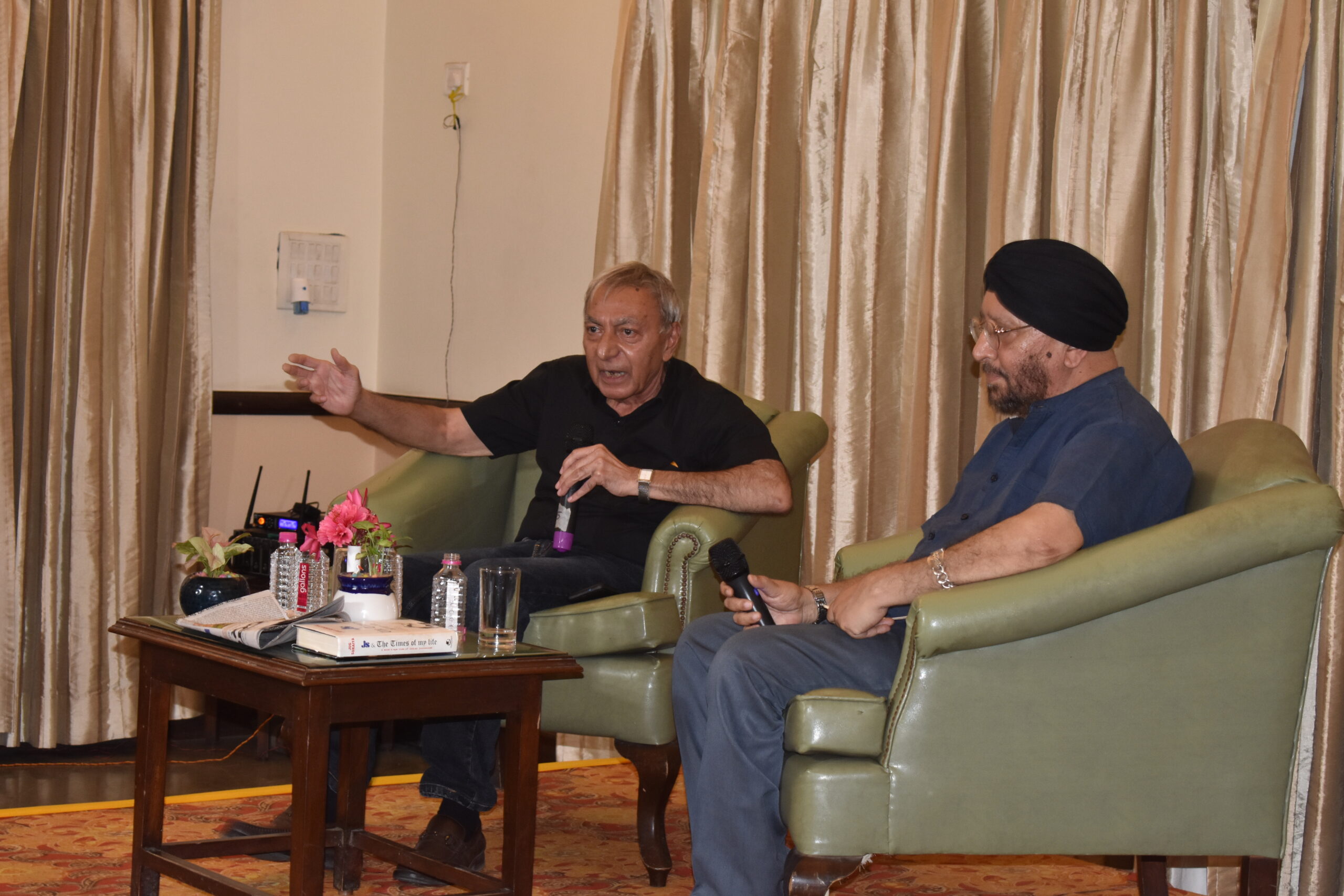 Press Release
Newspapers should have a two-way thoroughfare between the editorial and the reader. The doing away of middle pieces and letters to the editor from newspapers has taken away from its vitality. This was stated by senior journalist, well known columnist and author, Jug Suraiya today at a talk at Ashok Club in Jaipur. The writer was in conversation with poet and senior PR Professional, Mr. Jagdeep Singh.
Commenting on the state of journalism today, Mr. Suraiya further said that today the readers have also become producers of news and views. Owing to this there is spread of misinformation and fake news. Furthermore, newspapers and even the leading online portals of news pay little or nothing at all to writers and thus they are not able to hire professional writers. Social media has also reduced the attention span of readers.
Talking about the popularity of JS (Junior Statesman), he said that it was an emotional and intellectual mirror of the young. Answering the raging question of why the JS magazine was discontinued, he said that JS was killed by the petty mindedness and envy of the then owners of Statesman.
Shedding light on his mechanics of writing, Mr. Suraiya said that while the physical act of writing takes place in the morning, mental writing takes place all the time. He also threw light on the importance of publishing features in a newspaper as people want to read things beyond news and stories about humans as well.
Later he answered varied questions raised by the audience.