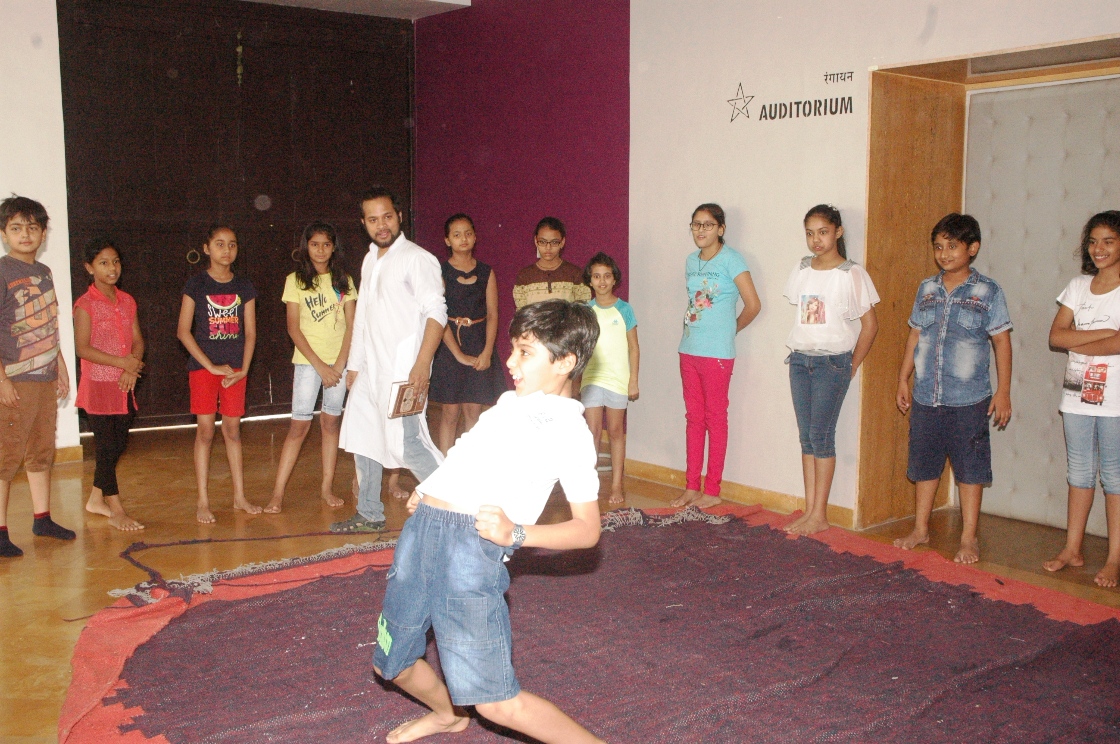 Press Release
Workshops on theatre, miniature painting, caricature making, folk dance and music, story reading, contemporary dance etc.
450 children participating in various workshops
Jaipur, 15 May: The month long Junior Summer Programme commenced from today at Jawahar Kala Kendra (JKK) with enthusiastic participation of children. As many as 450 children are participating in the Summer Camp.
In the morning there were two workshops – 'Theatre' and 'The Story Tree'. 'The Story Tree' is a 15 day workshop for children aged between 5 to 8 years. Conducted by Pallavi Singh and Gayatri Rajwade, the literary workshop is designed to inculcate among children the habit of reading.
In the 'Theatre Workshop' there are 9 groups for children aged between 8 to 18 years. The workshop will be go on till 18 June. The facilitators of the workshop are: Padmja Sharma, Raju Kumar, Vishal Bhatt, Devendra Bhati, Lokendra Singh, Yogesh Kumar, Aayushi Dixit,  Abhishek Mudgal, Anuranjan Sharma, Ankit Rawat, Hitesh Kumar, Nidhi Tamahankar, Yash Gupta, Kashish Bhatia,  Anubhav Sharma, Aditi Dixit.  It is worth noting that a 3-day facilitators' workshop was conducted for the trainers from by theatre expert, Mr. Abhishek Goswami.
In the evening there were Music & Dance and Visual Arts workshops. Under the Music & Dance arena there was Folk Dance by Dr. Roop Singh Shekhawat; Contemporary Dance (Creative Movement Arts) by Kamakshi Saxena; Folk Vocal by Parveen Mirza and Western Strings (Guitar) by Lavneesh Sharma. Under the Sound of Music workshop the traditional Rajasthani folk instruments like Khartal (by Bhoongar Khan Manganiyar); Morchang (by Lateef Khan Manganiyar) and Nagada & Dholak (by Gopal Singh Khinchi).
Similarly, in the field of Visual Arts, 'Caricature Making' workshop is being conducted by Sudhir Goswami.