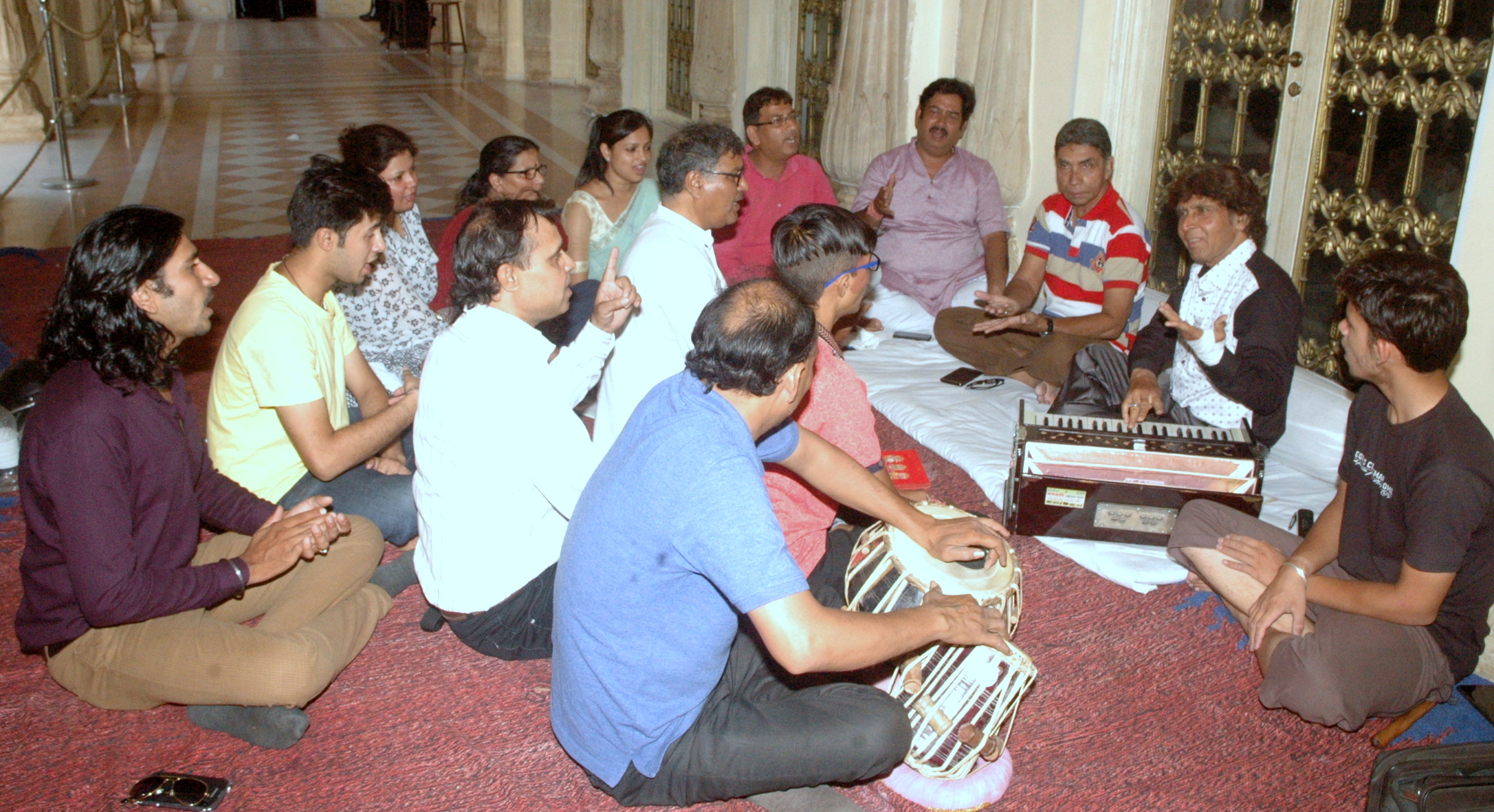 Press Release
Summer Camp at City Palace
Jaipur, 15 June: Like every year, the summer training camp at City Palace is witnessing an enthusiastic participation of children in various workshops. For the first time, a theatre workshop is also being conducted by Kashish Bhatia under the direction of eminent theatre personality, Sartaj Narayan Mathur.
The unique thing about this workshop is that the participants are preparing a script for a stage play on their own for the final performance . "Storyline of drama act is centred around the relation of father and daughter living in a village. And through this 20 minutes-long enactment, the message of 'Beti Bachao Beti Padhao' will also be conveyed. Each participant is putting in great efforts to learn basic theatrical skills and how to improvise with the story," explained Kashish Bhatia.
Ms. Bhatia further added that special games and activities are being used to impart improvisation skills, to build confidence among participants and make them comfortable with each other. A strong message will require a strong background music, so some folk songs and poems will be used for the same.
A 60 years old participant, Mr. Hari Shankar, is also learning acting in the workshop and will be playing the role of father. "I have an inclination for emotional and comedy acts. I got to learn so many things from the confidence build-up and team-work activities in the workshop," he said while sharing his experience.
Another workshop is being held for classical music. The workshop aims to train in classical music and Ghazals and is being conducted by brother duo-Ahmad Hussain & Mohammad Hussain. They are born in Rajasthan as sons of the famous Ghazal and Thumri singer, Ustad Afzal Hussain.
Participants of this workshop are learning Raag Jhinjhoti and Raag Malkaus through Ganesh & Saraswati vandana and Ghazals, under the Ganga-Jamuni Tehzeeb of Jaipur Royal family.
The summer camp will conclude on 21 June with the final performances of each workshop.