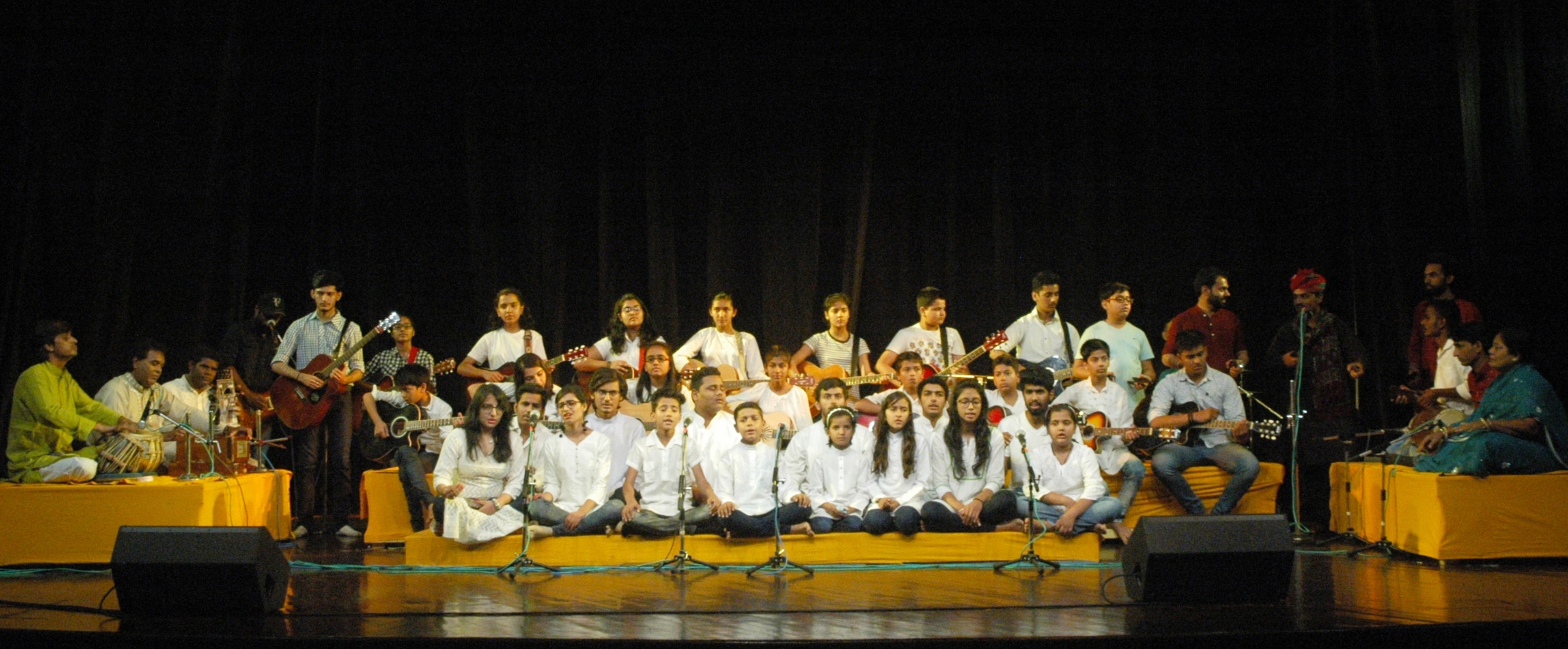 Press Release
Conclusion of Junior Summer Programme at JKK
Jaipur, 14 June: The Creative Movement Arts and Music workshops which were being held as a part of the Junior Summer Programme at Jawahar Kala Kendra concluded today with mesmerizing performances by the students.
The programme started off with a welcome song and proceeded ahead with the performances on Rajasthani songs like 'Chundri Re' and 'Anjan ki Siti'. These stage performances were accompanied by maestros on musical instruments like Shri Salamat Hussain on Tabla, Shri Rajendra Jadeja on Harmonium, Shri Sanjay Sindhu on Dholak and Mr. Loveneesh.
A fusion performance was also given by the students of Western Strings where the western notations and chords were coupled with the rhythm and beats of folk instruments like Khartal, Morchang, Nagada and Dholak.
This was followed by another energetic performance given by the students of The Sound of Music workshop who were training in traditional percussion instruments. There was also a synchronized Jugalbandi performance by two Rajasthani folk singers, Gopal Singh Khinchi and Bhungar Khan.
Another scintillating performance was rendered by the 35 students from the workshop of Creative Art Movements. The dance performance was a contemporary dance based on a story of girl's dream.The girl is fascinated with her dolls and imagines them dancing in her dreams. All the children dressed as dolls gave a beautiful dance sequence on stage. This workshop was designed to cater to students who have little or no experience in dance and movement as well as to students with little prior dance experience. students were also given strength building exercises to improve the agility and suppleness in their body during performance.
Tomorrow (15 June) there will be a performance by students of Folk dance and Music workshop at 7 PM at Madhyawarti.