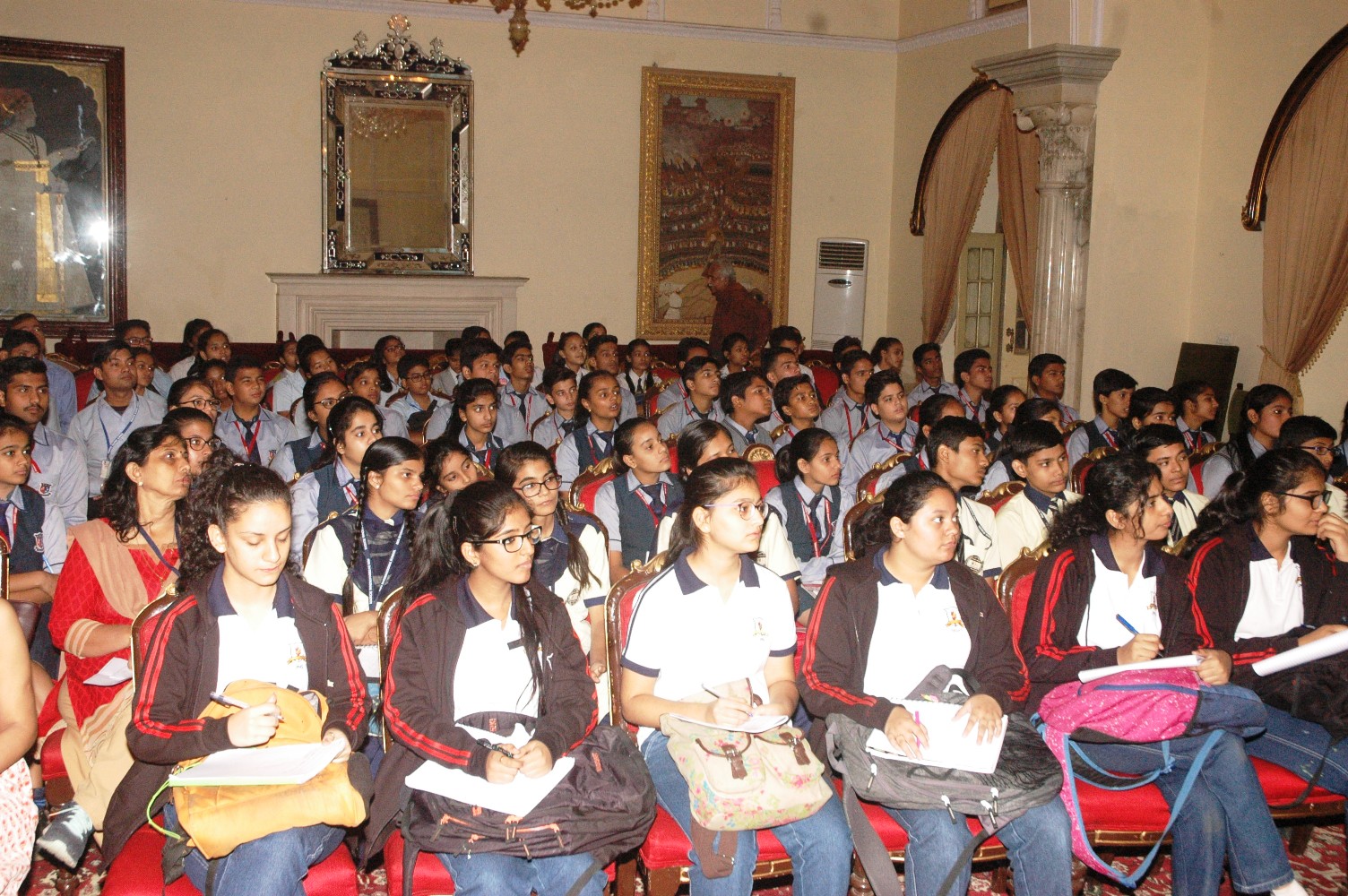 Press Release
More than 200 students from Jaipur learnt the widely recognized traditional art of Blue Pottery on the first day of the Art and Crafts Film Festival at City Palace on November 14, 2017. The focus of the workshop was to give the student complete theoretical knowledge of the process of crafting blue pottery – moulding, white coating, designing, colouring, glazing and firing of the final product.
The students were also given hands-on training in the art. They were given  ceramic tiles to design with unique floral patterns specific to Rajasthan. These tiles were then coated in cobalt oxide and colour was added to them. The workshop was conducted by Entrepreneur and President Awardee, Ms. Leela Bordia of Neerja Arts. It was held in association with Maharaja Sawai Man Singh II Museum II.
Ms. Bordia said that the aim of the workshop is to preserve the forgotten techniques of this precious traditional craft of Rajasthan. Blue pottery needs to find its place in the modern world so that wherever one may be when they hold this pice of art they know it's from Rajasthan.
She further added that it is only in Rajasthan that blue pottery is still done manually without the use of any machines. This is what makes each piece unique and priceless. Others may use machines to hasten the process but each of our pieces has the heart and soul of the craftsmen who have spent hours making it.
Earlier the students also saw a film on blue pottery and block printing.  Participating schools included – Sanskar, M.G.D., S.R.N. International, S.V..Public, J.P.H.S. Shanti Asiatic, Bhartiaya Bhavans, Asian World, Defence Public ,M.G.P.S, St. Edmunds and M.P.S. International.