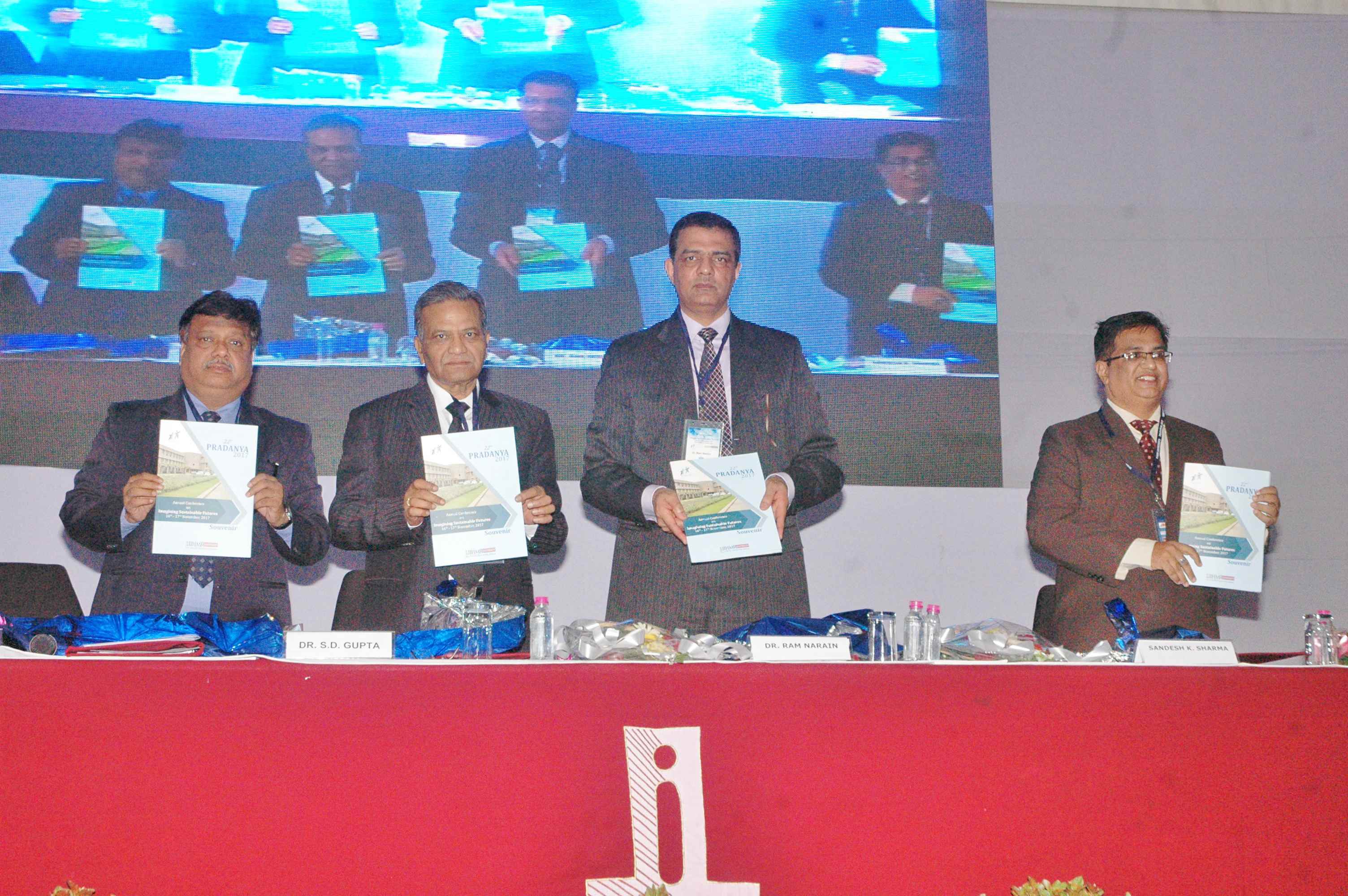 Press Release
–       25% of healthcare expenses are borne by the public system
–       In India 17.3% of the GDP is spent purely on healthcare
–       Life expectancy has increased from 32 years in 1950 to the present 67 years
–       Non-communicable diseases will increase to 75% (by 2030) of the total diseases
The need of the hour is to create a healthcare ecosystem where ideas generated can be implemented and executed in a sustainable manner. This was informed by Executive Director, Kokilaben Hospital, Dr. Ram Narain on the inaugural session of the 22nd Annual Conference 'Pradanya' at IIHMR University today.
Dr. Narain further said that the greatest conundrum of the healthcare industry is to create a system which is affordable, fair, acceptable and adaptable. Healthcare has become very expensive in India, 17.3% of the GDP is spent purely on healthcare. Currently, 25% of healthcare expenses are borne by the public system and the rest by the individual. This gap needs to be marginalised to reorient and strengthen the current healthcare system.
Executive Director went on to say that India's healthcare system is going through a transition. It is vital to handle the medical challenges through better infrastructure, governance, altered recruitment policies and superior patient care. Natural selection is not an option in this industry. Pace of change has exceeded with such a speed that our options are to either adapt or become irrelevant. Institutions must be focused on effectiveness and delivering timely and safe medical care.
Chairman, IIHMR University, Dr. S.D. Gupta said that if people are not healthy, development won't happen. The life expectancy has increased from 32 years in 1950 to the present 67 years. The aging population is increasing and mortality rate is reducing. There is a need to shift focus from traditional healthcare to well-managed healthcare. By 2030 the percentage of non-communicable diseases will increase to 75% of the total diseases. Non-communicable diseases are on a high due to the lifestyle and behavioural changes of the people.
Highlighting the key criteria for sustainable development in healthcare, Dr. Gupta said that environment, social and economic conditions play into the mix. However, the foundation of these criteria is Health. The host of ideas generated needs to be sustainably executed with the available resources, finance, infrastructure and technology.
Pro-President, IIHMR University, Mr. P.R. Sodani in his welcome address said that theme of sustainable development is timely and contextual to the current societal circumstances. Smart and innovative development of healthcare system is critical to transform our lives.
The vote of thanks was extended by Mr. Sandesh Kumar Sharma of the Member of Organizing Committee of IIHMR University.
Technical sessions on 'Sustainable Design and Healthcare' as well as 'Managing Change in Disruptive Times' were also held today. Tomorrow there will be technical sessions on 'Analytics, Mobility and Cloud', 'Rurban Challenges and Opportunities' and 'Technology, Innovation and Well-Being'. This will be followed by Closing Ceremony and Valedictory Session.