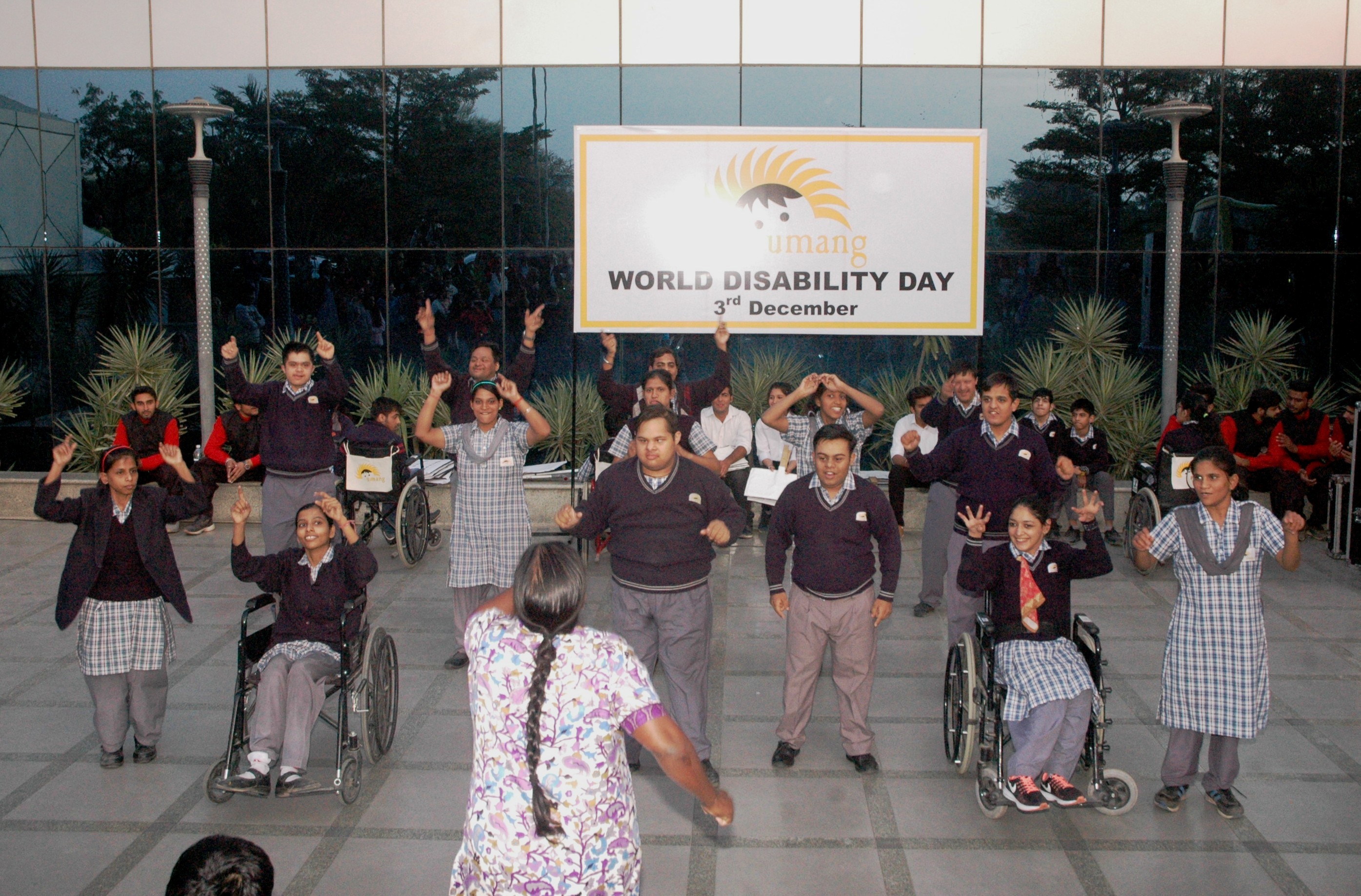 Press Release
Special needs children of Umang organization flashed a strong massage through a Street Play at WTP to underline issue of their classroom needs and accessibility. The visitors' mob at the mall was drawn to the high energy play on the eve of international day for people with disabilities. The wheel chair bound and other special needs students shared concerns of challenges of writing class notes and need for volunteers to help them in exams.
Offering smart solutions, they sensitized people about how carbon copied notes, ramp at every public place and buddy writes can strengthen bond of friendship and make their lives happier.
They also spoke about animals with disability and shared that accidental animals can be treated with Krishna Limb. They urged people to volunteer for animal care to help them walk back and also support special needs students studying in normal schools and colleges.