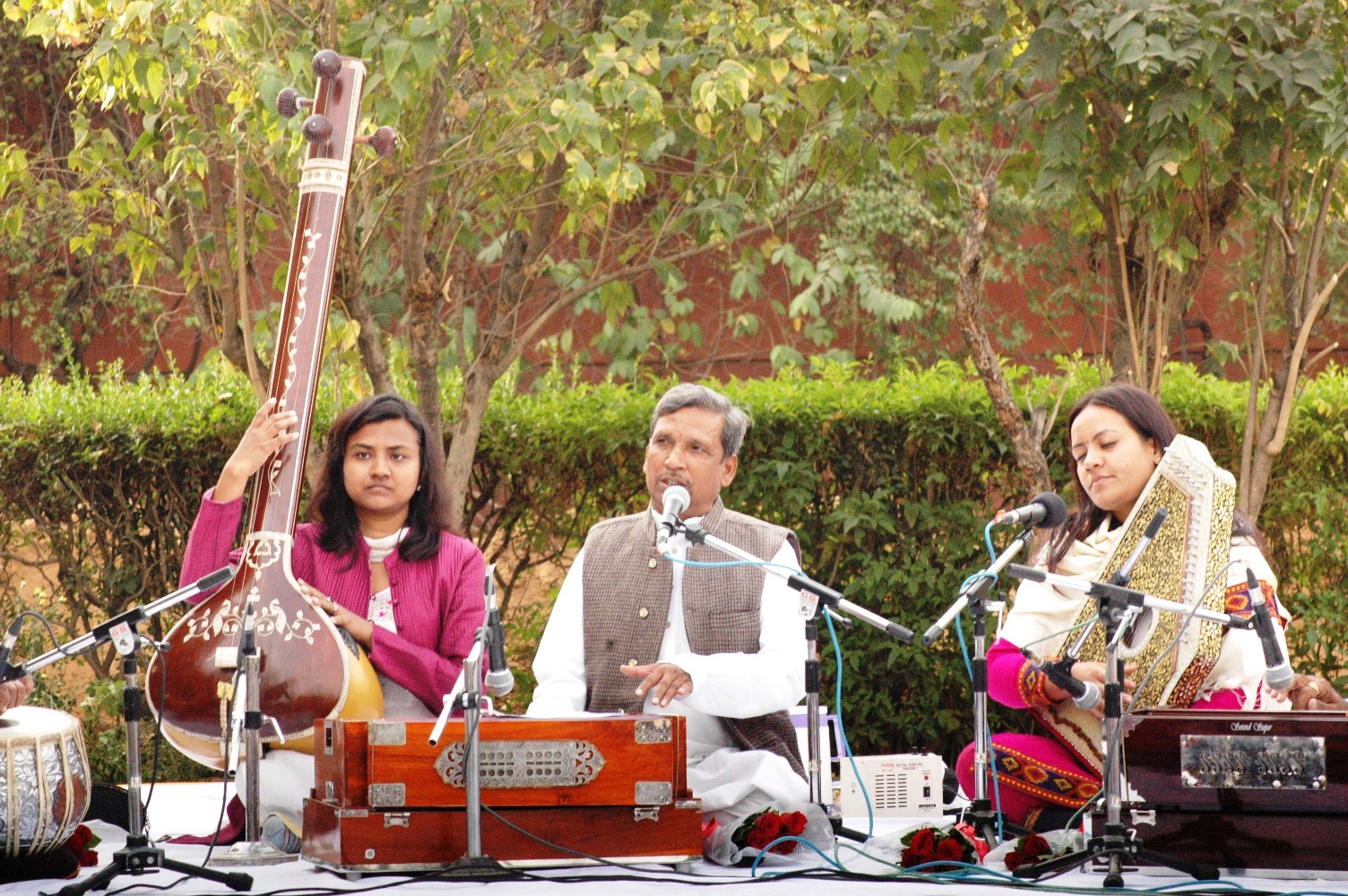 Press Release
Renowned artiste, Pandit Hanuman Sahay performed a soulful classical vocal rendition at 'Morning Raag' at the lawns of Jawahar Kala Kendra (JKK) on 03 December  morning. 
Pt. Hanuman Sahay was accompanied by Ustad Nisar Hussain on Tabla, Shri Rajendra Jadeja on Harmonium, Janab Amiruddin Khan on Sarangi as well as Ms. Garima Kumawat and Ms. Bhumika Agrawal on Tanpura.
It is worth noting that Pt. Hanuman Sahay is one of the most well known exponents of the classical compositions of Jaipur Gharana in Rajasthan. Pandit Ji developed a style distinct from that of his contemporaries and incorporated influences from rhythm practices of music of Jaipur Gharana, specially 'Tihai'. He studied music under the musician Guru Pandit Chiranji Lal Tanwar and Pandit Govind Prasad Jaipurwale.