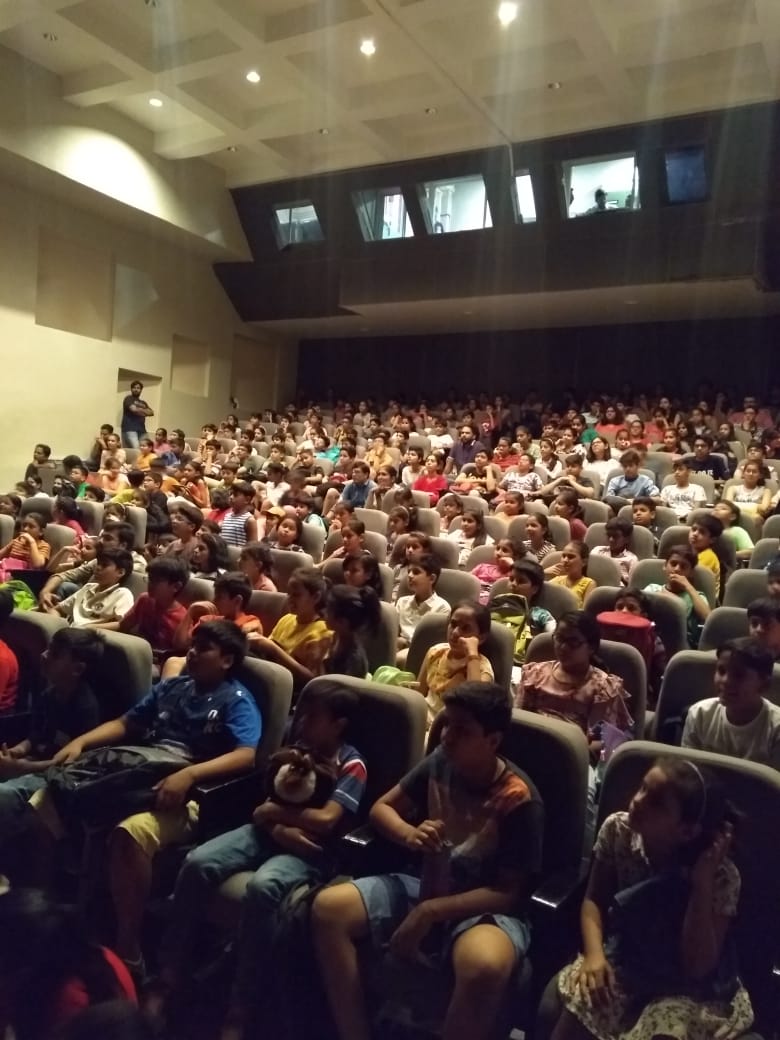 Press Release
As a part of the weekend cultural activities, short film – 'Aaje Waagh Nahi Aave' (The tiger won't come today!) was screened at Jawahar Kala Kendra (JKK). The 17-min long film has been written by Suruchi Sharma and produced by National Institute of Design.
The film follows the tale of Oorja who has caught on the habit of lying. She comes up with new interesting excuses on coming late to school. On the other hand, Oorja's father, a copywriter in his thirties is stuck on an idea for a plastic bottle, for which he has to create a TVC. He is proud to be the creative guy but remains baffled by the thought of not being able to crack an idea for this product. Both the characters, help each other reach their solutions but in the end realize the futility of their efforts.
The members of the cast included – Khadija Merchant, Rahat Ahmad Khan and Usha Malji. Other members included –Rohit Chandak (Music), Mani Maran (Lighting), Shruti Oza Mani Maran (Camera), Sharwari Sharad Dorge (Production Design/ Costumes) and Rashesh Desai (Location Sound).