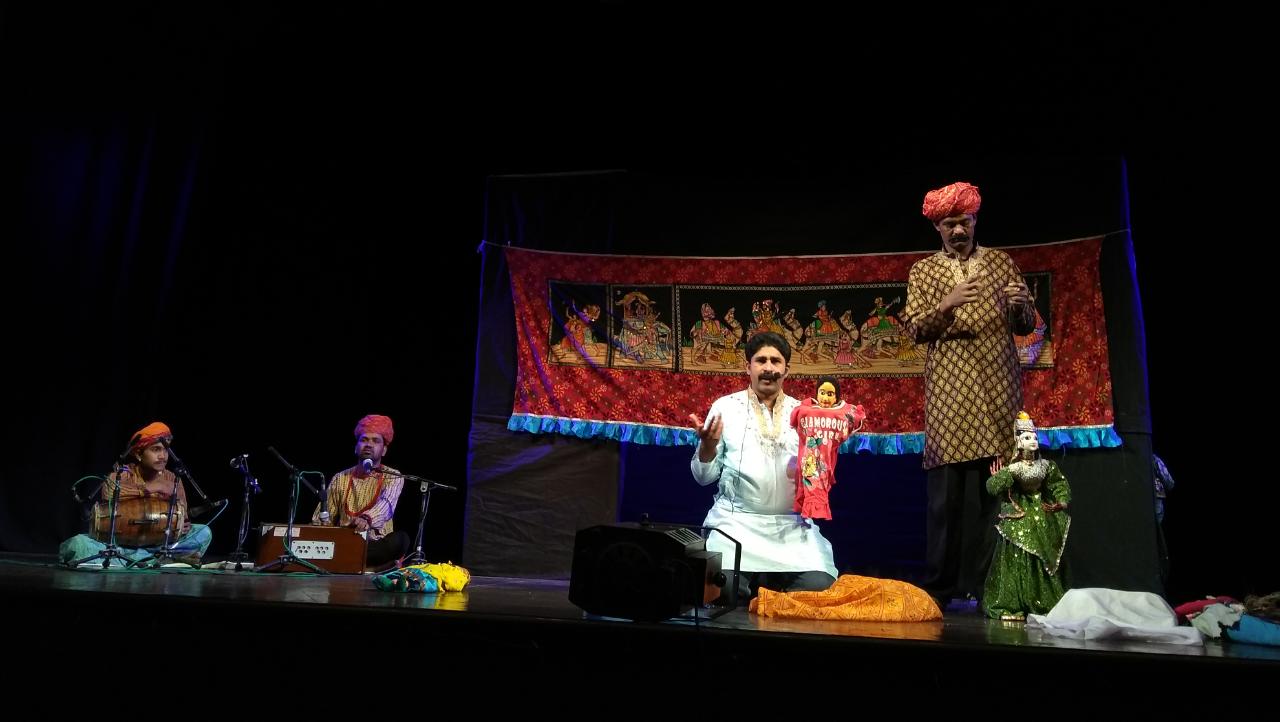 Press Release
As a part of the ongoing one and half month long 'Junior Summer Programme', two printmaking workshops began at Jawahar Kala Kendra (JKK) yesterday. These workshops included – Monoprint and Linocut. The newly refurbished 'Graphic arts studios' of JKK is teaching non-toxic techniques of printmaking to young aspiring printmakers. Around 30 children took part in these workshops. Earlier, there was also a puppet show organised for the children at Rangayan.
Puppet Show
Around 350 children who are participating in the 'Junior Summer Programme' witnessed a puppet show at JKK today. The show directed by Billu Bhaat showcased the tales of valour of brave heart 'Amar Singh Rathore'. Earlier the children were giving a demonstration of the various types of puppets and taught the numerous voice modulations used in the puppet show.
Monoprint Printmaking Workshop
The workshop began with an orientation session for all the participants. The participants learned about the origin of the monoprint technique and created impressions using coins, tracing paper and pencils. The workshop is being conducted by Debangona Paul and Himmat Gayri. In the following days, the participants will be learning how to create prints using unique textures and absorbent paper. The students will also draw on metal with printer's ink and press by hand on absorbent paper to create one-of-a-kind prints.
Linocut Printmaking Workshop
An offshoot variant of woodcut print making, Linocut uses a sheet of linoleum as the background surface. Children began the workshop by drawing and making sketches as per their liking. The workshop is being conducted by Jaya Singh and Prachi Sahasrabudhe. In the coming days, the participants will be preparing and cutting linoleum blocks. They will learn about the various carving tools, techniques and roll their sheets with black ink using a roller. They will finish the prints by rubbing out the designs by placing a piece of paper on top and applying pressure using a wooden spoon.