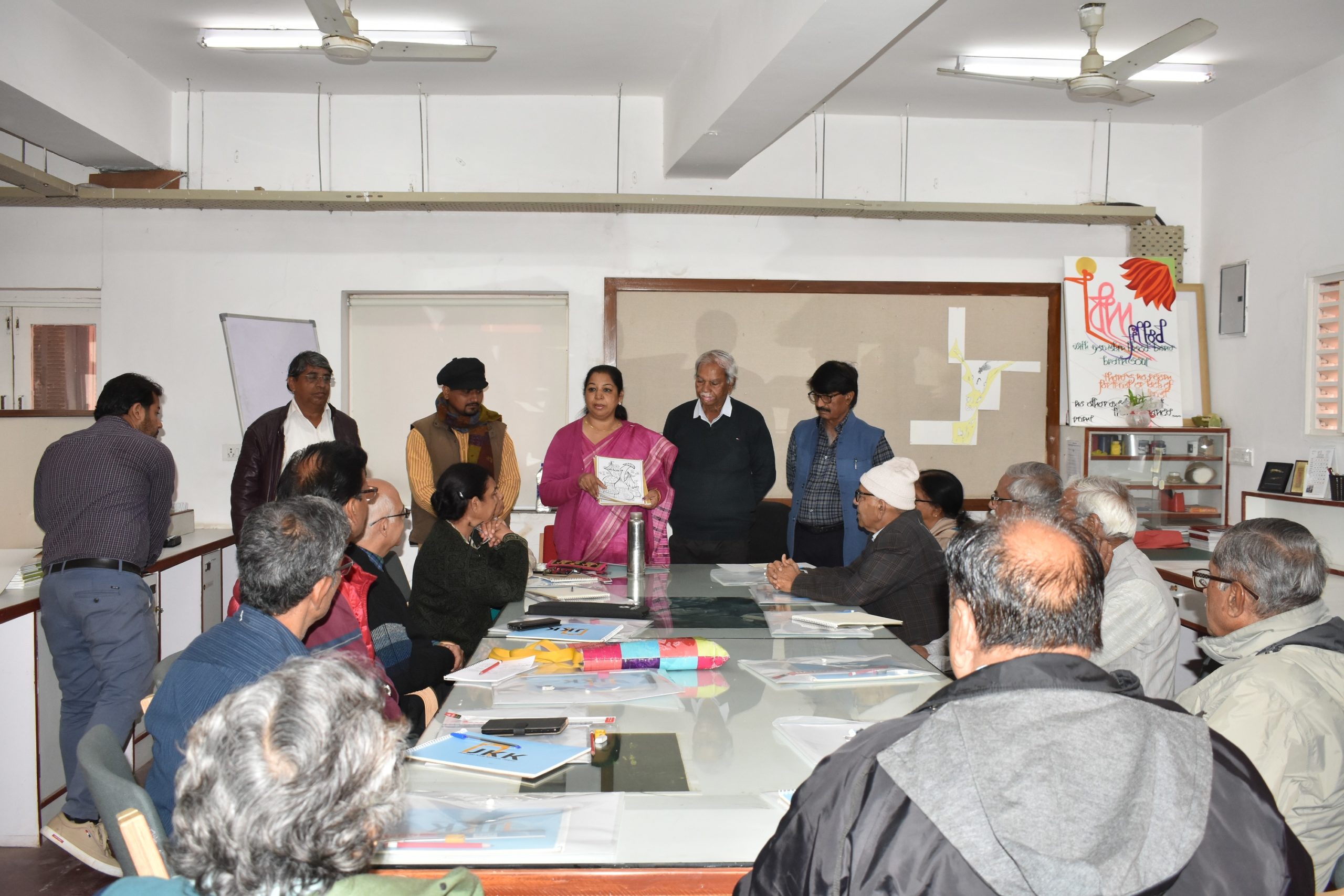 Press Release
A 'Senior Citizen Painting Workshop' began at Graphic Studio in Jawahar Kala Kendra (JKK) with 15 participants. The workshop has been specially organised for senior citizens who wish to go back to their childhood days and create art with their hands. The 3-day workshop, organized under the 'Skillshare from Living Masters' series, is being conducted by watercolor expert, Mr. Girish Chaurasia and retired Art Professor, Mr. Samdar Singh Khangarot. The workshop will be on till 9 February. Also, present on the occasion was Director General, JKK, Ms. Kiran Soni Gupta.
Ms. Gupta shared her artistic journey and experiences with the participants. She said that JKK is organising a series of workshops for all age groups like –children, teens, adults and now senior citizens as well. There is no age limit to pursue learning, one can never be too young or too old to start their artistic journey and that is what we aim to encourage through these workshops. She also spoke about the forthcoming 'Rajasthan's Great Contemporary Art Show' where the artwork will be exhibited by contemporary artists with an aim to understand and showcase current art trends.
Mr. Khangarot said that it is at this age that one can enjoy art freely without worrying about any time constraints. There is a need to revive one's artistic side and let the creativity flow. Every human is an artist. One need not only be artistic through their handiwork, but one can also be artistic and one's thoughts.
Talking about the workshop, Mr. Chaurasia said that the participants will be learning the basic fundamentals of art. They will be sketching, painting and colouring using various methods like – watercolours, acrylic paints, sketch pens, colouring pencils and pastels. Then the participants will be given to freedom to paint and draw as per their desires. At the end of the workshop, their artwork will be exhibited as well.