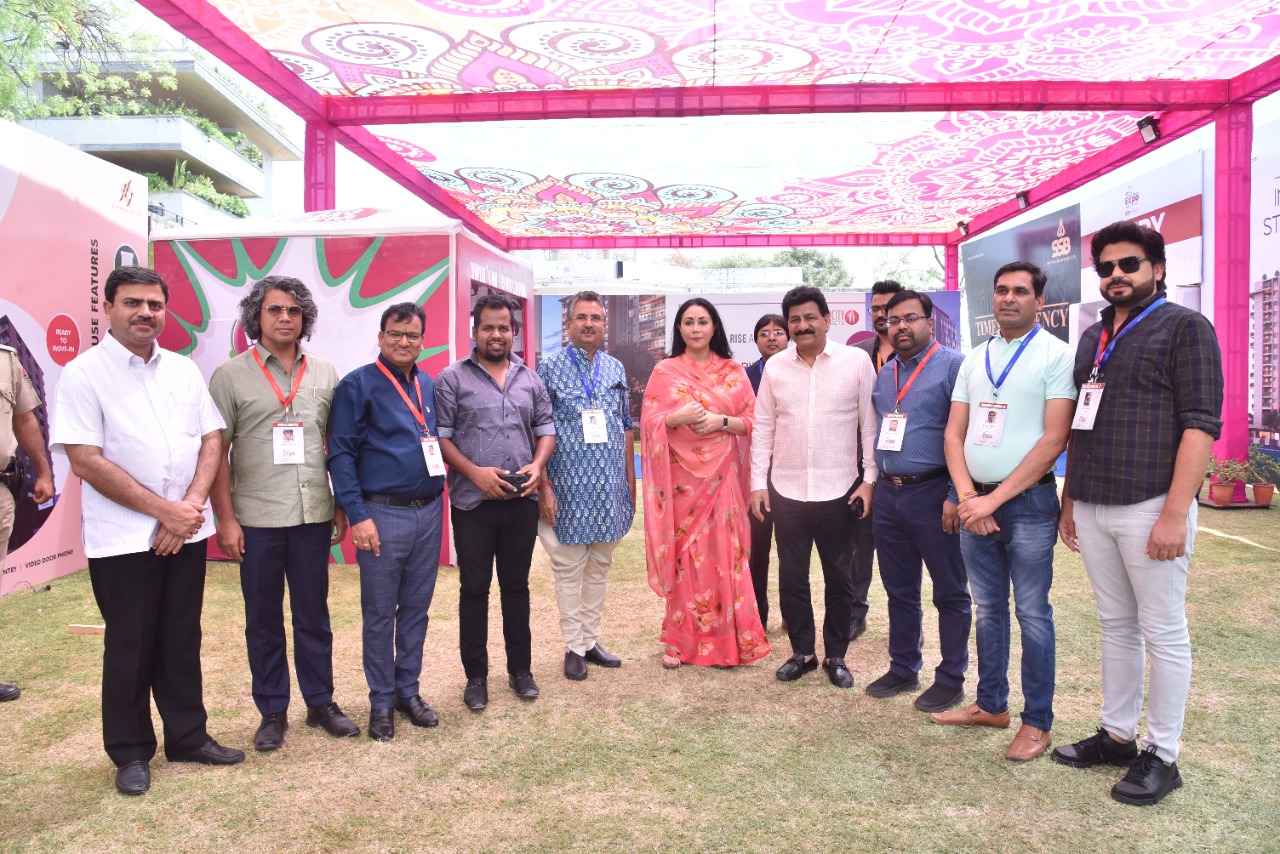 On the second day of the 4-day 'CREDAI Real Estate Expo 2022' being organized at the Rajmahal Palace, a large number of visitors were registered. A large number of residents are visiting the expo and completing the search for their dream homes. This expo is being organized by CREDAI (Confederation of Real Estate Developers Association of India), Rajasthan. Rajsamand MP, Diya Kumari was the Chief Guest on the second day. She and Malviya Nagar MLA Shri Kalicharan Saraf lit the traditional lamp on the occasion. Apart from them, Jaipur Development Commissioner (JDC), Mr Gaurav Goyal also visited the expo and met builders and developers.
On this occasion, MP Diya Kumari congratulated the CREDAI team for organizing this expo. She said that this wonderful expo is being organized by CREDAI after two years of the pandemic. She said that people can see great trends here and there is something new in every stall here. After the expo being organized post-Corona epidemic, a trend toward investing in property will definitely increase. She also supported giving industry status to real estate.
MLA Shri Kalicharan Saraf said that in time when there is a shortage of land in big cities and the population of Jaipur has exceeded 40 lakhs, the concept of vertical development instead of horizontal development is in vogue. The real estate business has been exposed through this expo organized by CREDAI after the Corona epidemic. This will definitely remove the slowdown in this sector.
JDC, Shri Gaurav Goyal said that this is a great initiative by CREDAI, where all the options are available to the customer in one place and bank loan information can also be received. The healthy competition of the new facilities being provided by the builders and developers in their projects is being seen here. Such events should be organized regularly.
Properties ranging from Rs 4 lakh to Rs 6 crore are available on offer in this 4-day expo. These include properties such as premium residential, affordable housing, villas, townships, commercial shops and offices, studios, farmhouses and resort housing. More than 300 projects are being showcased by 36 leading developers in Jaipur, NCR, Jodhpur and other cities of Rajasthan.