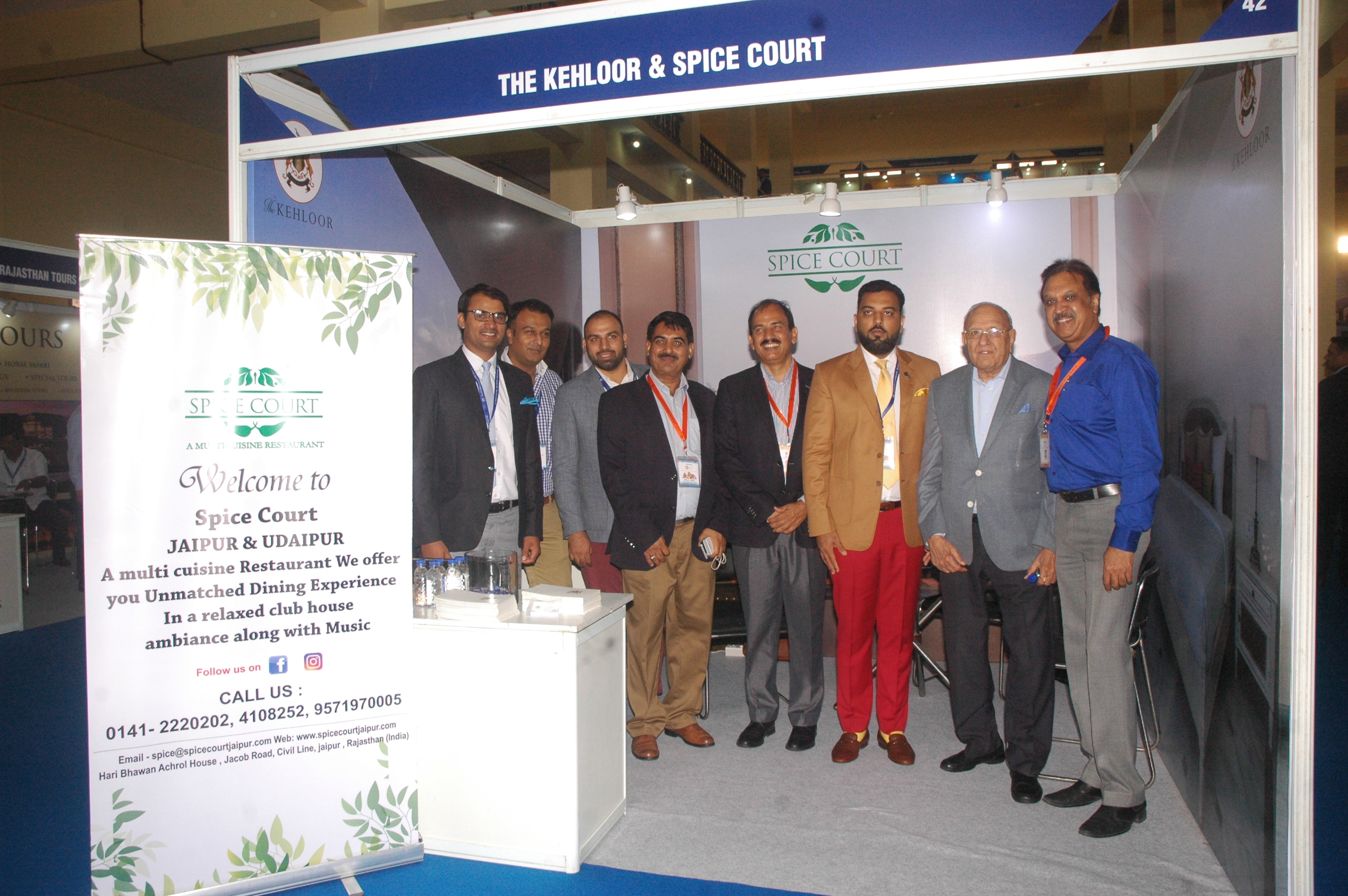 Press Release
The first-ever Rajasthan Domestic Travel Mart (RDTM) ended with euphoria among the travel trade at the BM Birla Auditorium yesterday. The 'buyers' and 'sellers' expressed great satisfaction on account of over 7000 meetings held in the course of two days.
Speaking about the success of the mart, President, Federation of Hospitality and Tourism of Rajasthan (FHTR), Mr. Bhim Singh said that RDTM has had a very positive response on its inception. Such a domestic scale event has been instrumental in putting Rajasthan, a very pertinent tourist destinations in India on the itineraries of the Domestic buyers. The pre-structured meetings were customized to meet the individualistic needs of the respective Indian buyers. The show has also made a serious effort to promote the lesser known destinations of Rajasthan. The support of Union and the State Governments as well as the industry has also been significant for promoting this event.
Secretary General of FHTR, Mr. Gyan Prakash said that as many as 200 Domestic Tour operators and travel writers had intensive one-on-one meetings with more than 170 Rajasthan Sellers. A whopping 7088 structured B2B meetings were held over two days. Other than this, almost all States including Union Territories witnessed Rajasthan as a prominent tourism destination. Many of the properties participating in RDTM have tied up their two seasons of business during the mart. Besides this they also see these efforts to be continued every year. Many buyers were immensely satisfied with their B2B meetings and will make it their new business venture to bring tourists to this region.
Vice President of Federation of Hospitality and Tourism of Rajasthan (FHTR), Mr. Khalid Khan said that FAM Tours have also been organized for the visiting buyers. A total of 50 tour operators have signed up for these tours. The buyers will have the opportunity to visit various locations in Rajasthan such as – Ajmer, Jodhpur, Pushkar, Bundi, Chittorgarh, Udaipur, among others. The FAM tour will leave tomorrow morning at 7 am from Spice Court. Furthermore, a complimentary light and sound show was also organized for the buyers at Amer Fort today.
The 2-day RDTM was organized by the Department of Tourism in association of Federation of Hospitality and Tourism of Rajasthan (FHTR). The Domestic Mart is being supported by numerous industry associations of Rajasthan like – Hotel & Restaurant Association of Rajasthan (HRAR), Indian Heritage Hotels Association (IHHA) and Rajasthan Association of Tour Operators (RATO) and National Associations like – IATO, ADTOI, TAAI, TAFI, ATOAI, ICPB, ETAA.