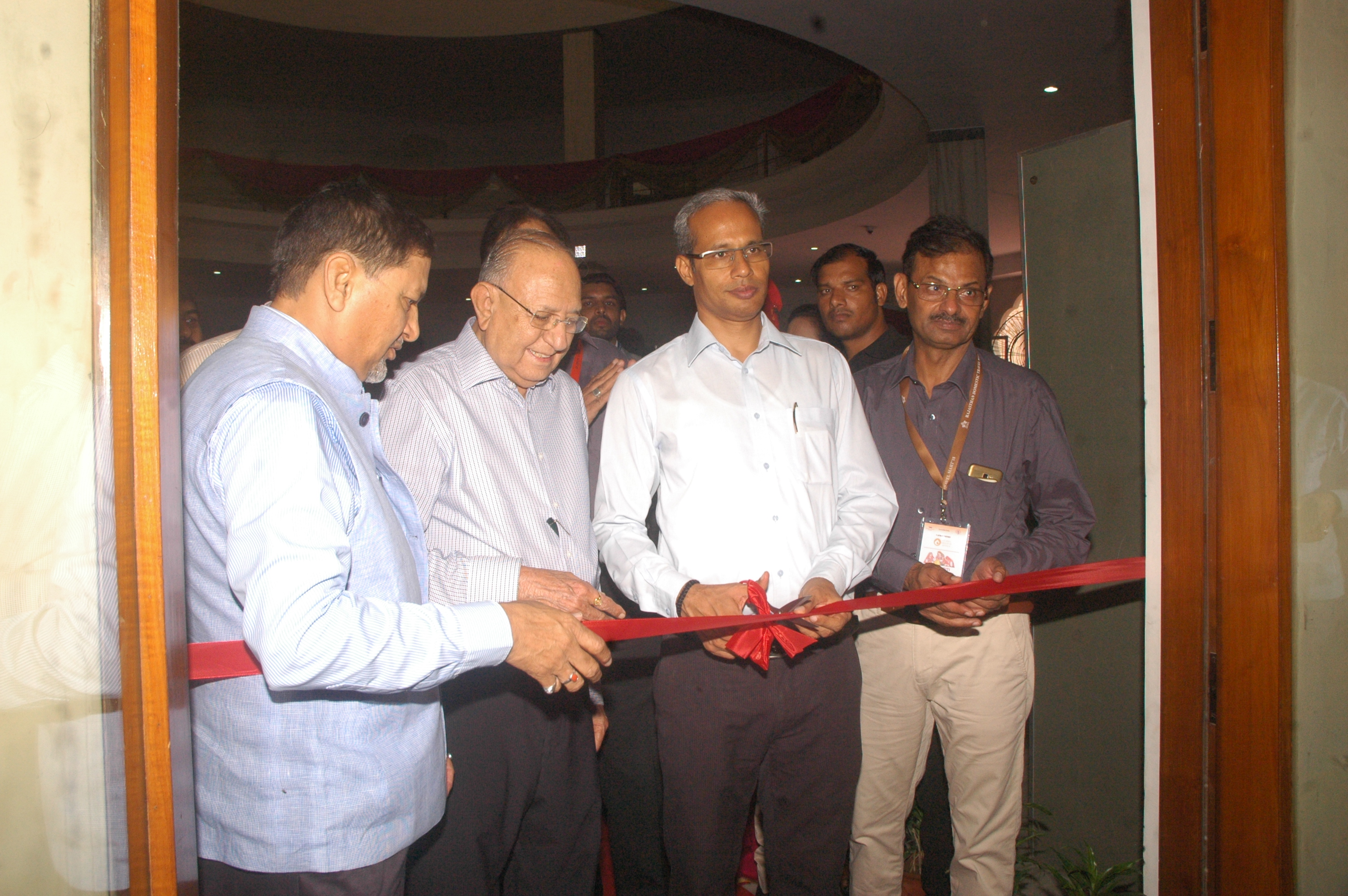 Press Release
The exhibition of Rajasthan Domestic Travel Mart (RDTM) 2018 was inaugurated on Saturday by ribbon cutting by the Principal Secretary, Tourism, Government of Rajasthan, Mr. Kuldeep Ranka and President of FHTR, Mr. Bhim Singh at the BM Birla Auditorium. The Director Tourism, Mr. Pradeep Borar and Secretary General of FHTR, Mr. Gyan Prakash were also present on the occasion. Later, the Principal Secretary took a round of the exhibition.
The travel mart is witnessing a variety of pavilions set up by Federation of Hospitality and Tourism (FHTR). It is being supported by Ministry of Tourism, Government of India and Host Partner State, Rajasthan.
The 2-day travel mart is attracting over 200 tour operators (buyers) from all over India. They are interacting in B2B meetings with over 160 sellers from Rajasthan comprising of hotel chains, restaurants, spa owners, travel agencies, among others.
Many participants are coming for the first time to represent lesser-known destinations. Some of these locations are – Bundi, Hadoti, Jhalawar, Karauli, Shekhawati, Kumbalgarh and Sambhar. Also wildlife destinations like Makundra Hills and Bera were being promoted at the show.
Showcasing India's stunning art and craft heritage, jewellery traditions and numerous artifacts, stalls by Amrapalli Museum and Museum of Gems and Jewellery Federation, Jaipur were set up to educate the society about gems and jewellery and teach the importance of historical objects. Similarly, 'Artchill- Amber Fort' also showcased multimedia art experiences, paintings, exclusive miniatures, 3D Art and video art. Popular eateries of Jaipur like – Laxmi Misthan Bhandar (LMB), Handi and Spice Court displayed the wondrous varieties of traditional Rajasthani cuisine. Unique and innovative tourism offerings like –Ayurveda resorts, wildlife safari and desert safari camps also attracted crowds at the show.
The Rajasthan pavilion following a modern and visual-centric theme witnessed over 100 B2B pre-scheduled meetings today. The stall featured large LED screens spread across its wide expanse and has been designed in accordance with the 'Jaane Kya Dikh Jaaye' campaign launched by the Department of Rajasthan Tourism in 2016.
It is to be recalled that RDTM'18 is being supported by numerous industry associations of Rajasthan like – Hotel & Restaurant Association of Rajasthan (HRAR), Indian Heritage Hotels Association (IHHA) and Rajasthan Association of Tour Operators (RATO) and National Associations like – IATO, ADTOI, TAAI, TAFI, ATOAI, ICPB, ETAA.