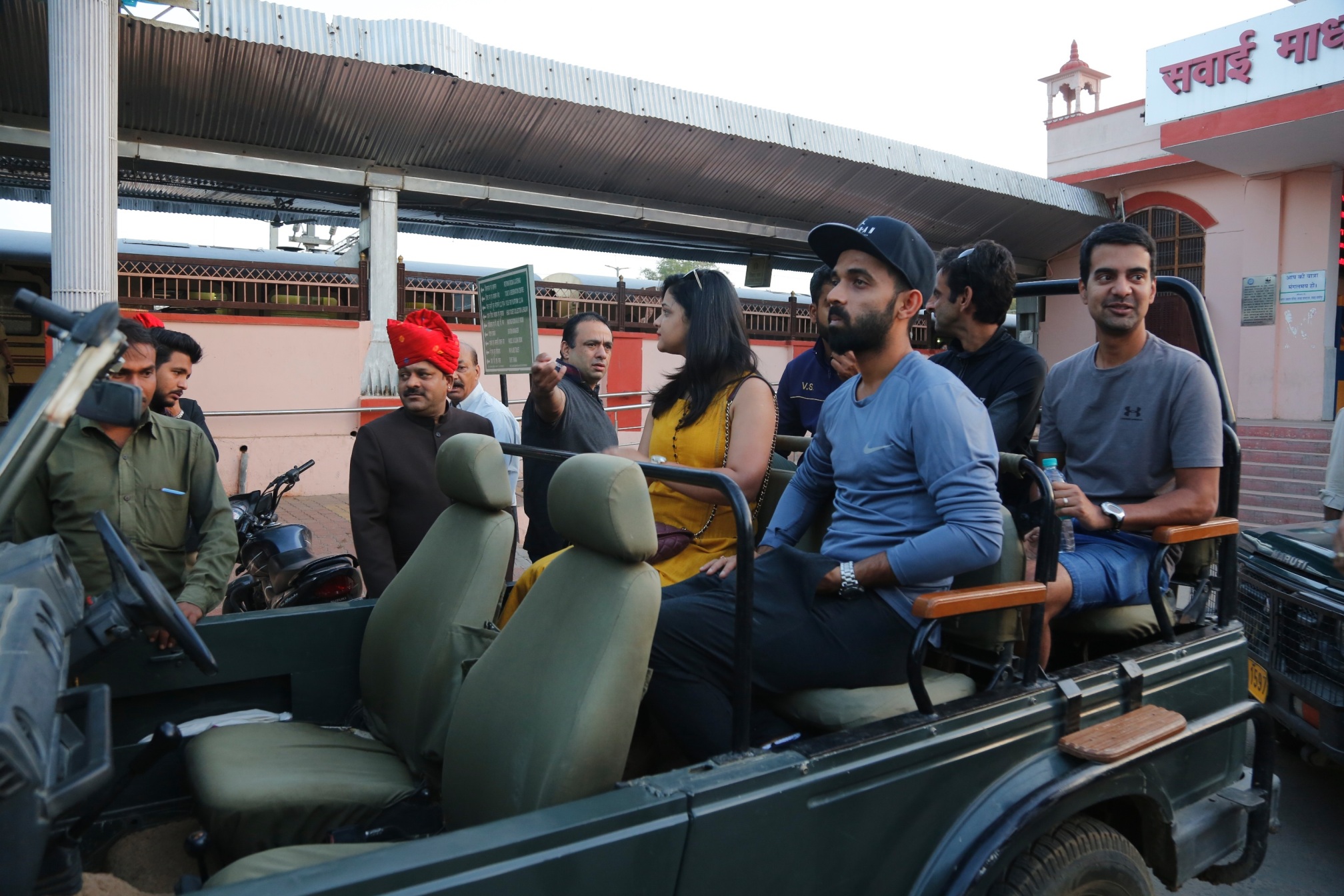 Press Release
Rajasthan Royals players went on a tiger safari today morning at Ranthambore. Organised by the Department of Tourism, Government of Rajasthan the players reached Sawai Madhopur Railway Station on the super luxury train – Heritage Palace on Wheels. They had boarded the train on Tuesday night from Jaipur. They enjoyed the regal experience on the train.
The team sighted tigers in the Ranthambore National Park. Among the players at the safari were Ajinkya Rahane, Gowtham Krishnappa, Dhawal Kulkarni, Clasen Heinrich, Jofra Archer, Jaydev Unakat, Rahul Tripathi, Mithun Sudhesan and Jatin Saxena along with their families.  Apart from the players, CEO, Rajasthan Royals, Mr. Rajeev Khanna was also part of the excursion.
The players were hugely impressed by the travel experience in the royal train. They opined that it offers services equivalent to a five star hotel and that in future they would love travel in this train again for the entire itinerary of the train.
The players enjoyed the journey and tagged Rajasthan Tourism on their respective social media handles.
 It is to be recalled that 70 Foreign Tour Operators (FTOs) had travelled on this train and arrived in Jaipur to attend the Great Indian Travel Baazar organised on Sunday, 22 April. On Monday evening other FTOs also reviewed the train.