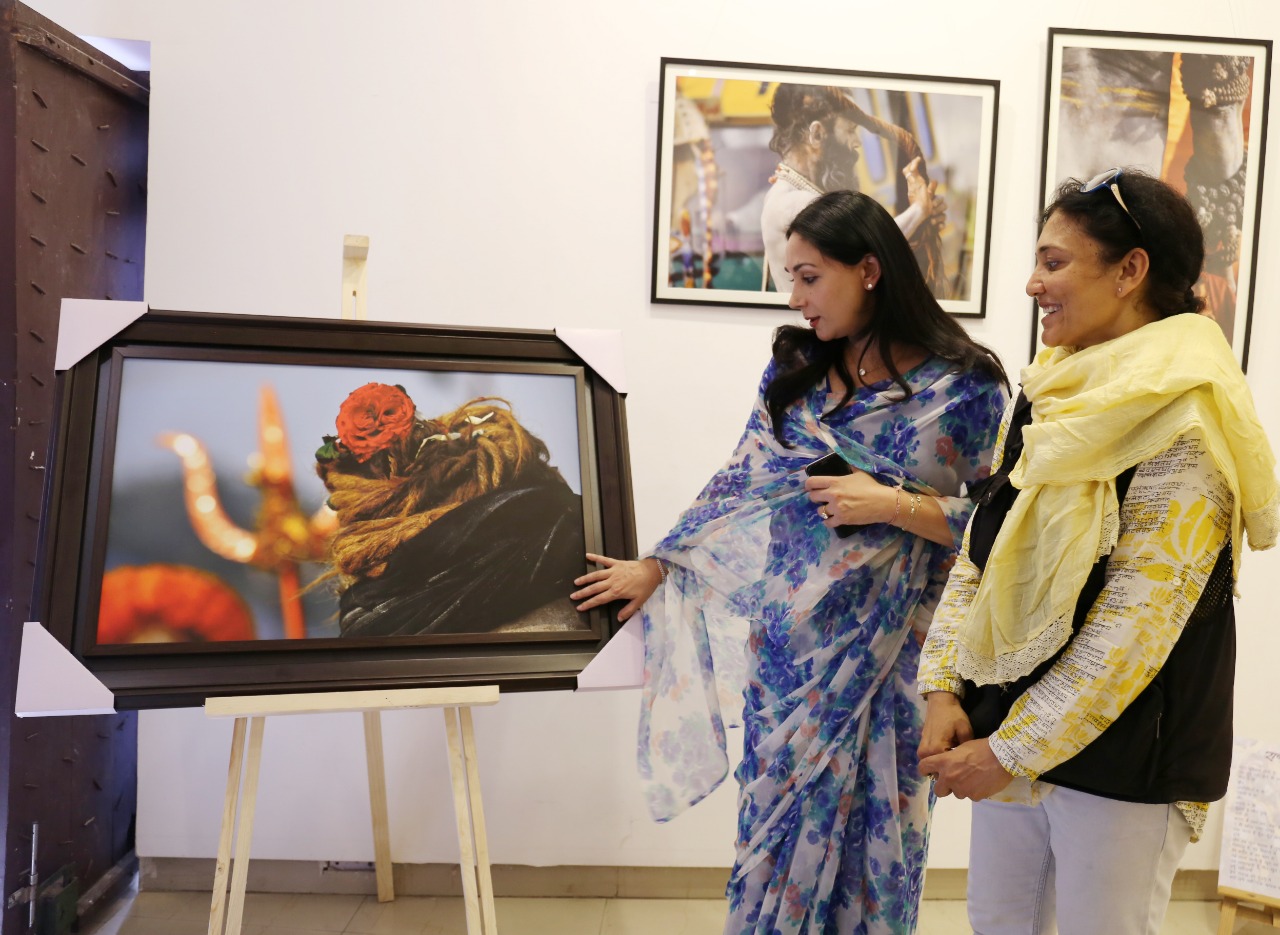 Press Release
MLA, Sawai Madhopur, Princess Diya Kumari inaugurated a photo exhibition entitled 'गंतव्य की ओर..  – A journey with Sadhus' at Jawahar Kala Kendra (JKK). The photo exhibition by photojournalist, Ms. Shalini Maheshwari showcased her life's journey with Sadhus. The exhibition is a collection of 90 pieces which is an integration of poetry and photography.
On the occasion, Princess Diya Kumari said that it is immensely impressive to see such candid photographs of the Sadhus which offer a glimpse into their lives. The exhibition gives a clear picture of the amount of hard work put in to curate such an artistic collection.
Speaking about her inspiration to pursue the particular topic for her exhibition, Ms. Maheshwari said that "The exhibition is an important milestone in my life. Living on the banks of Ganga for the past 14 years, I have spent a long time studying Sadhus and understanding and capturing them to the best of my abilities. The poet within me has played with words that complement the pictures well."
It is to be noted that the exhibition will remain open for the public till 30 April from 11 am to 7 pm.