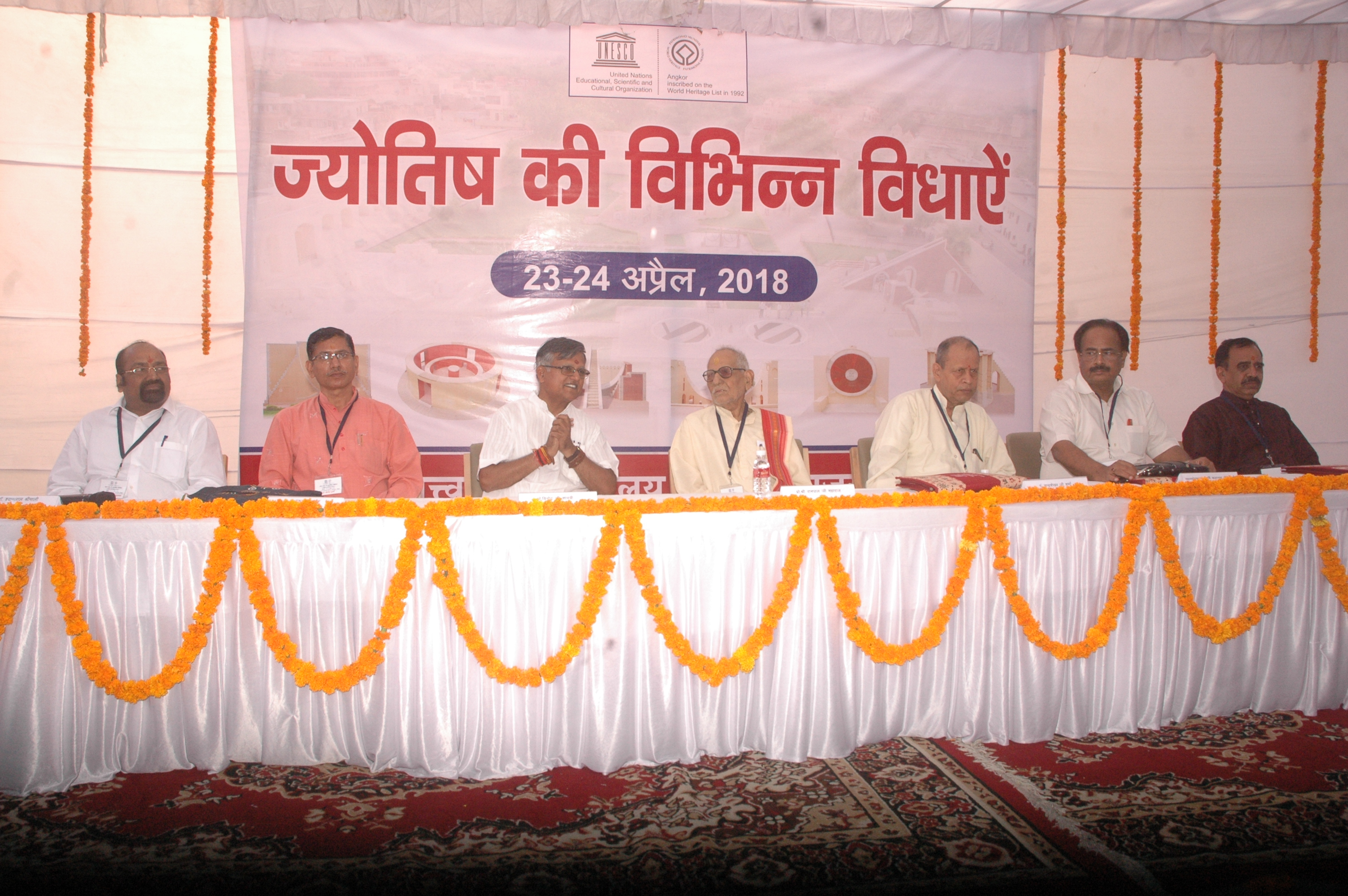 Press Release
The second day of a two day seminar on "Jyotish ki Vibhinn Vidhayein" being organised at Jantar Mantar by the Department of Archaeology and Museums, Government of Rajasthan, was held today. About 35 astrologers and experts from the field participated in the seminar.
The Director, Department of Archaeology and Museums, Mr. Hridesh  Sharma said that the idea behind organising this seminar is exchange and dissemination of information on the various aspects of this vast field of astrology.
The day began with a free astrology reading camp in the morning. As many as 275 visitors and even foreign tourists at the UNESCO heritage site walked in for a glimpse into their future and astrological guidance. 
The camp was followed by a session in the early evening that witnessed more detailed insights into the study of astrology. It touched the disciples of Vastru Shastra, Importance of Meditation in Vastu Shastra and break down of various further studies within planetary positions and situations like Mangalik Dosh, Astha Graha and a lot more.
Pt. Satish Kumar Sharma, a renowned Vastu Expert stated that a lot of myths and misunderstandings related to astrology prevail in the minds of people which need to be clarified. Vastu has been mentioned in the Vedic scriptures. To do justice to them one needs understand them in the ways and lines that they have been made by the saints. He further added that Vastu Chakra used in Vastu is very scientific and uses cosmic radiation by the lines of latitudes and longitudes. Thus, houses or buildings not in line with the same vibrations are bound to suffer.
The importance of meditation and chanting of mantras along with the astrology was also encouraged at the seminar. Dr. Pooja Sharma, a Shri Vidya-Sadhak explained that one can read astrology and definitely learn by the means of reading, however, to master it, meditate and practise is vital to get in sync with the energies. She added that it is an art that has now been forgotten. The universe is within us, we just need to realise it.
Discussion also touched the societal angles of marriages and the concern of rising number of divorces and that if studied and applied well, astrology may have a positive effect on the same.