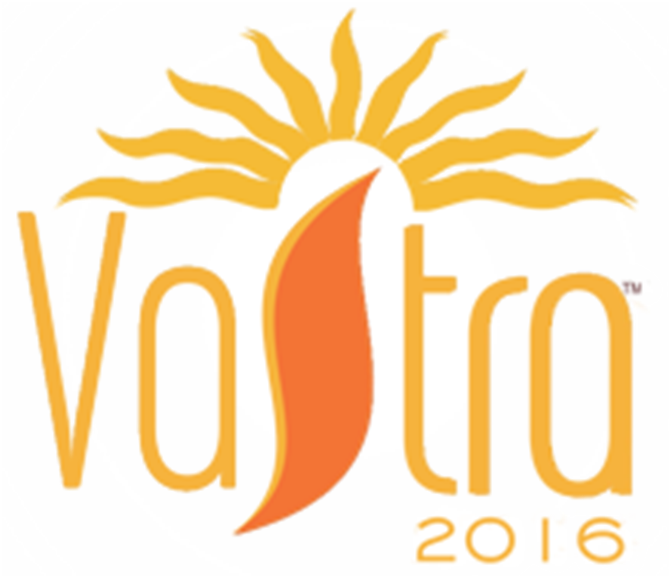 Press Release
Jaipur, 19 October: Rajasthan Industries Minister Mr. Gajendra Singh will inaugurate the 5th edition of the prestigious International Trade Fair on Textiles and Apparel, VASTRA-2016 on Thursday, 20 October in Jaipur. On the occasion the Member of Lok Sabha, Parliament Constituency Jaipur, Mr. Ramcharan Bohra will be the Guest of Honour.
This mega fair will be held at the Jaipur Exhibition & Convention Centre (JECC) at Sitapura Industrial Area.
Over 175 exhibitors across the entire textile value addition chain – from spinning to fashion, be it products or machinery & technology, from various parts of the country will be participating in the event. Jharkhand is participating in the event as a Partner State. Gujarat Karnataka and Odisha are also participating at state level. Textile Art and Craft of Rajasthan will be showcased through an exclusive Rajasthan Pavilion.
Over 50 foreign buyers from countries like Argentina, Australia, Brazil, China Canada, Finland, France, Germany, Ghana, Greece, Italy, Japan, Mauritius, Mexico, Serbia, South Africa, South Korea, Spain, Sri Lanka, Taiwan, UAE and USA will participate in the show. In this edition more emphasis has been laid on inviting participation from Indian Buying houses and agents as sizeable of export trade is routed through them. Around 125 representatives from over 90 Indian buying houses companies /agents have confirmed their participation at the event.
The event will also provide an opportunity to the upcoming fashion designers to interact and showcase their work to the pool of buyers as well as exhibitors participating in the event
A unique feature of VASTRA-2016, as has been in the past editions too, is the pre-fixed buyer–seller meetings. This edition will have first three days exclusively for B2B and on the last day, there will be B2C activities, involving retail sales. B2C component with B2B has been introduced to provide the trade a platform where they can interact with foreign buyers, Indian buying houses/agents, bulk and institutional buyers so also the end users. This format would be highly beneficial to new entrepreneurs, who are in the process of creating space for themselves in the trade. B2C on 23 October will also be a unique opportunity for the public to buy latest textile products – garments, home textiles, home furnishing, made ups and handicrafts, among others.
It has been organized by Rajasthan State Industrial Development & Investment Corporation Ltd. (RIICO) in collaboration with Federation of Indian Chambers of Commerce and Industry (FICCI). Government of Rajasthanis supporting the event.