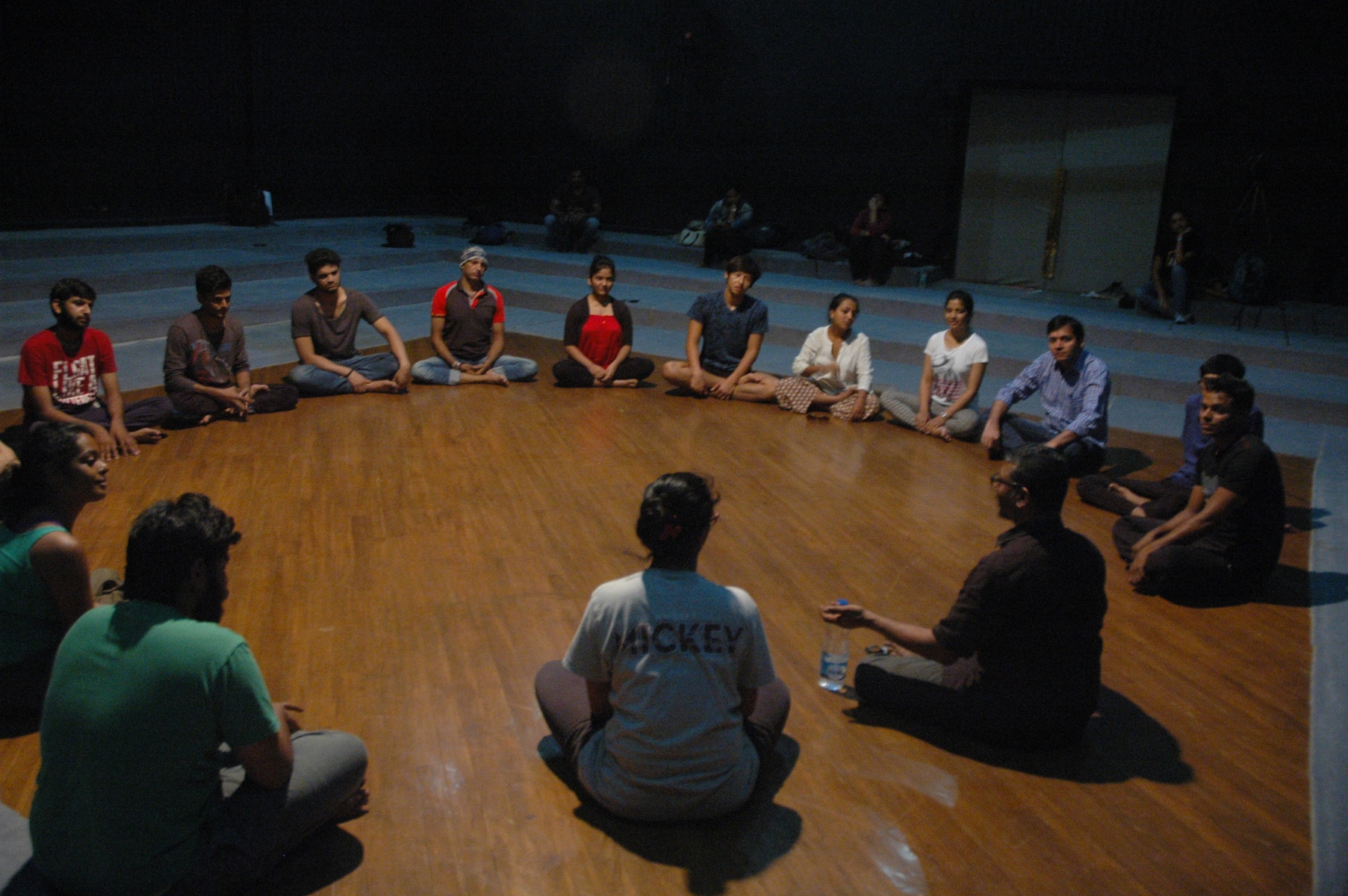 Press Release
In collaboration with Ignite Contemporary Dance Festival and Jodhpur RIFF
Jaipur, 19 October: The second of the 4-day music and dance programme witnessed mesmerizing performances 'Field and Conditions of Carriage' today atJKK performed by Tabea Martin, Switzerland and Preethi Athreya. The performance 'Field' was based on three bodies, one field and 100 best love songs.They fought fiercely for love, for affection, for recognition. A performance about the tireless fight, that something should happen in life.
The second performance 'Conditions of Carriage' by Preethi Athreya explored body as a functional body being and explained how to strike a harmony between private and public space. The performance was all about how we negotiate the space between us and how we negotiate our own body to strike a Harmony. By its sheer simplicity and force, the piece suggested a relook at our expectations of performance and the fragility of the body and its endurance.
Earlier in the day, a special workshop was conducted by Mr, Vinay Kumar at Krishnayan Auditorium. The 2-hour workshop was based on 'Adishakti's Source of Performance Energy' where he explained the concept of breath which initiated anatomical responses such as emotion, physical movement and voice.
It is to be recalled that tomorrow (20 October) there will be performances like – The Ross-Ghewar Ensemble (Greece-Rajasthan) at 7pm and Sondorgo-Slavic and Gypsy Folk (Hungary) at 8:15 at Madhyavarti. The entry to the evening programmes is through tickets which can be obtained from JKK's office.