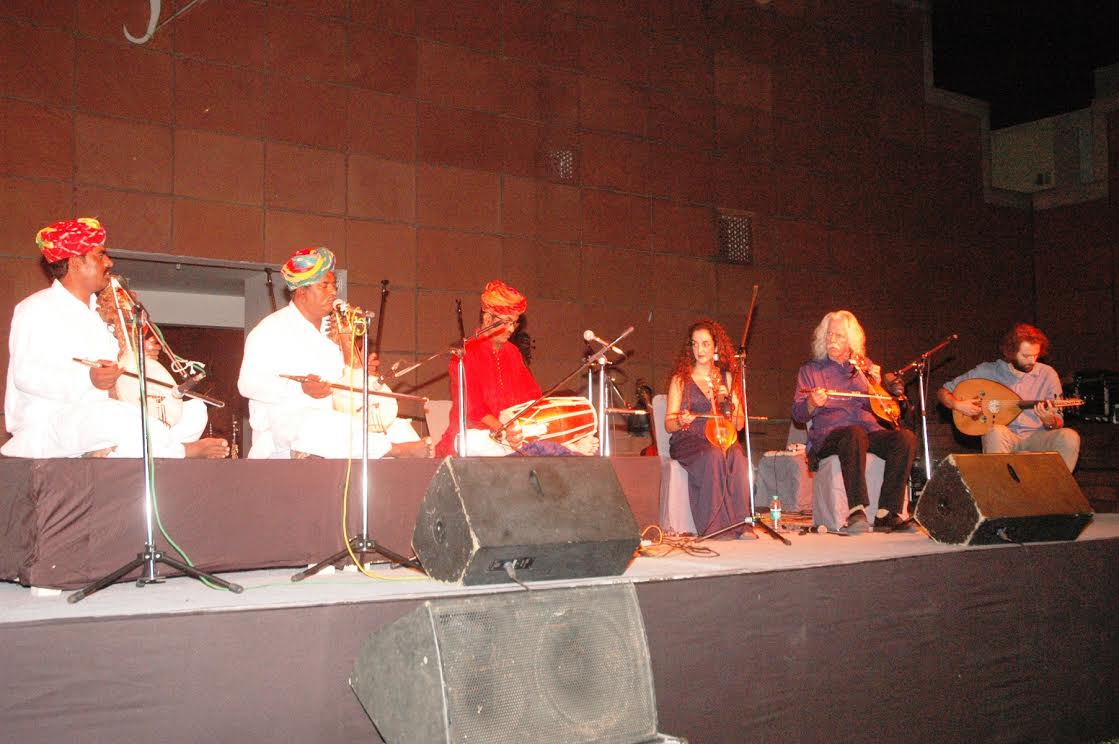 Press Release 
Jaipur, 20 October: The Jaipurites today witnessed a rocking musical evening at Jawahar Kala Kendra (JKK). While the first performance 'The Ross – Ghewar Ensemble' was performed by artistes from Greece and Manganiyar artistes from Rajasthan; the second performance 'Sondorgo – Slavic and Gypsy Folk' was performed by artistes from Hungary. The event was a part of the 4-day music and dance programme series ofJKK. It is being organized in collaboration with Ignite Contemporary Dance Festival and Jodhpur RIFF.
In the first performance, Ross Daly performed with Kelly Thoma and Taxiarchis Georgoulis. They rendered some songs like 'Anigma', 'Makrinitsa', 'Kontylies'.  The act concluded with folk fusion performances like 'Krishna Bhajan', 'Shah Panj Lehra','Manihara', 'Mann Mohyo Veragi' in Raag bhairavi.
Later, in the second performance the tamburitza band named 'Sondorgo' played traditional and popular tunes of the Serb-Croatian communities living along the Danube, coupled with gypsy and Balkan tracks from elsewhere. Comprising of 7 artsistes in all, the band played various instruments like tambura, trumphet, clarinet, saxophone, among others. 'Sondorgo' presented a remarkable collection of foot tapping and melodious music at Jodhpur RIFF 2016.