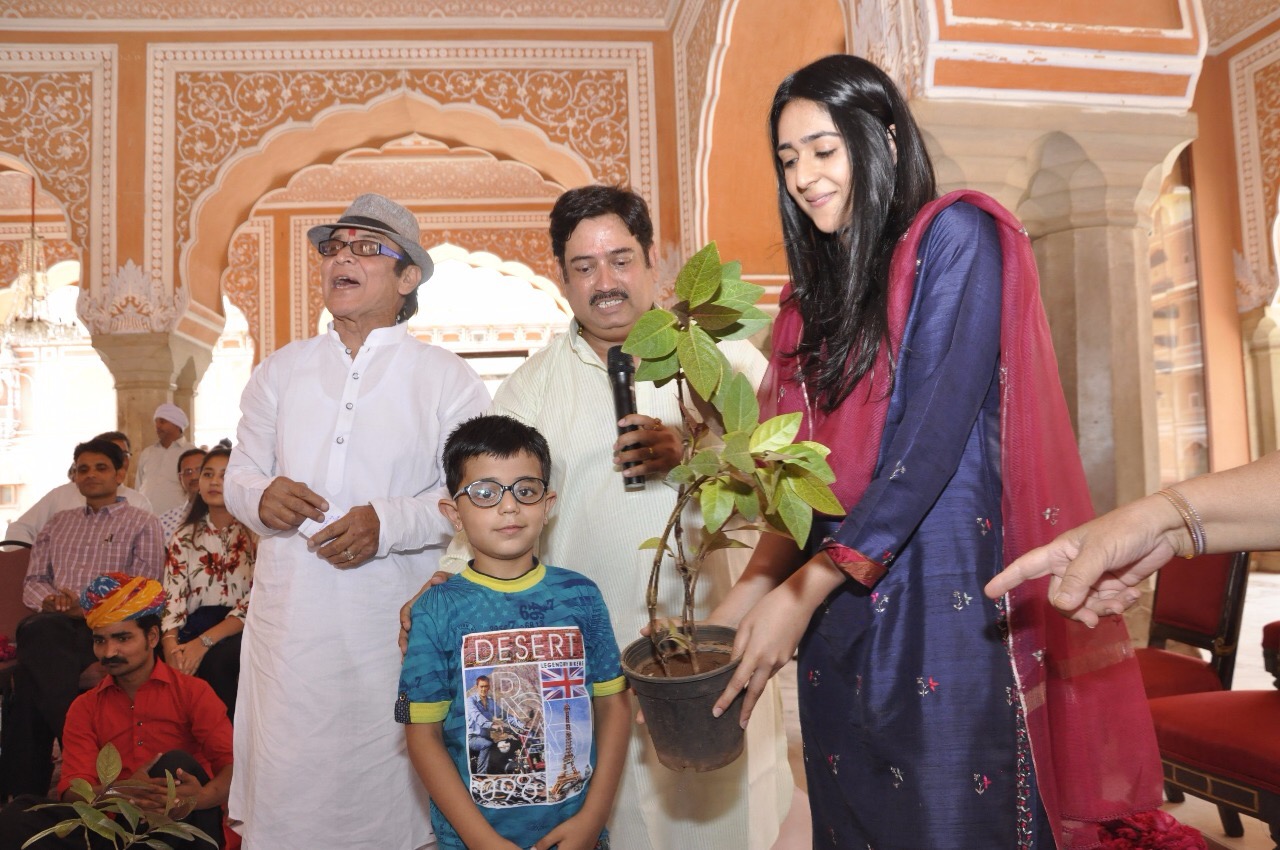 Press Release
A summer training camp (Sanskratik Virasat Prashikshan Shivir) began at the City Palace Museum yesterday. The training camp is being jointly organised by Maharaja Sawai Man Singh Museum (MSMSII Museum), Rangrit Art School andSaraswati Kala Kendra. The summer camp was inaugurated by Princess Gauravi Kumari. The trainers of the workshop were facilitated by Princess with garlands. In order to spread sensitivity towards the environment, the students of the workshop were given plants and parindas by her. Later, she also went around and saw paintings of different traditional art forms which were on display.
On the occasion, Executive Trustee, MSMS II Museum, Ms. Rama Dutt said that each year a month-long training program is organized at the City Palace. The idea is to provide an appropriate platform to the youngsters so that they learn our traditional and most enriched art forms. This year 'Sanskratik Virasat Prashikshan Shivir' is based on the theme of 'Panigrahan Sanskaar'. Other than this the children will also learn new art forms like Maandna, Puppetry, Calligraphy and AlgozaVadan.
During the month long workshop, the participants will also get to learn folk songs based on weddings, folk dance, maandna, and art of writing hand-written invite. The theatre workshop will be based on female foeticide.
The following well-known artistes will provide the training – AlgozaVadan and Flute (R D Gaur), Yoga (Rajasthan Yoga Parishad), Maandna and Rangoli (Lakshmi Narayan Kumawat), Painting (RamuRamdev, ShyamuRamdev, Hemant Ramdev, BabulalMarothia and Badrinarayan), Puppetry (Ravi Bhatt), Folk Song (Parveen Mirza), Folk Dance (JyotiBharatiGoswami), Theatre (Sartaj Narayan Mathur and Kashish Bhatia) and Calligraphy (Ashok Sharma).