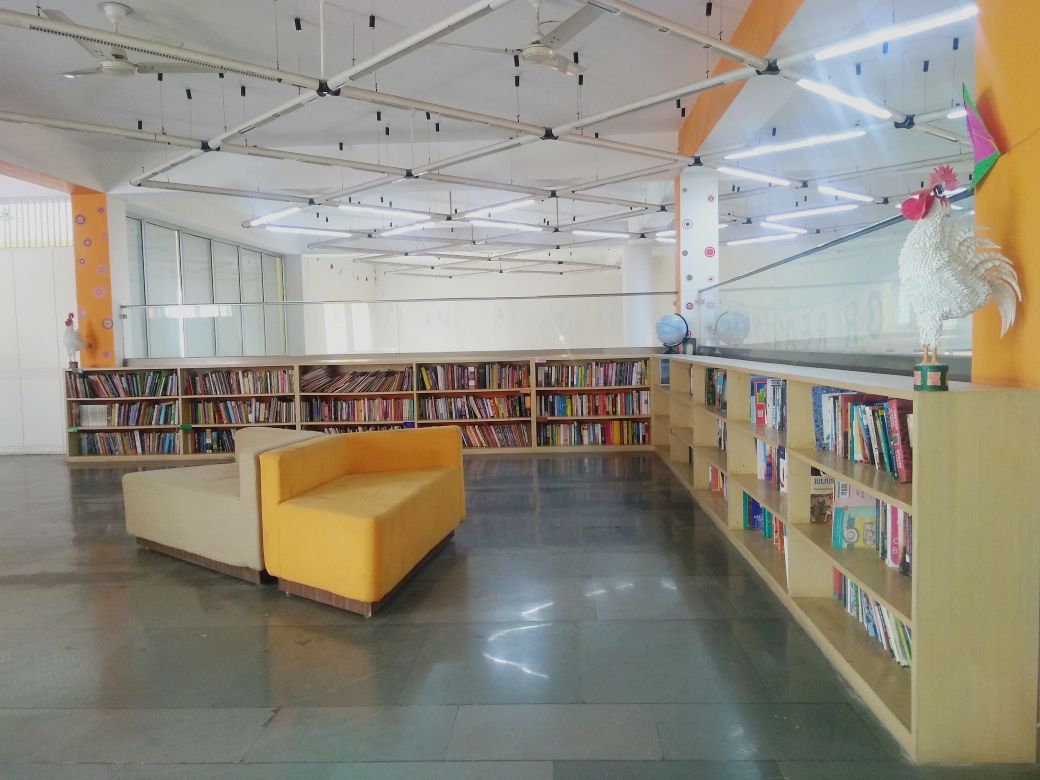 Press Release
The newly expanded Jawahar Kala Kendra (JKK) Library is becoming increasingly popular. The library has undergone a makeover and can charm anyone seeking a peaceful study environment with the captivating interiors and a host of facilities being provided. In fact, the library can today cheer any reader.
The new 'Book Lounge' is the recent addition to the JKK Library. The lounge has more than 600 rare books and periodicals with strong holdings in graphic design, jewellery design, architecture, interior, art, cinema, painting and much more. Not only this, the library also has a new 'Book Store' which has an enormous collection of classic, fiction and non-fiction books. The store is furnished with a variety of books for children with a separate section for India's largest selling comic book series, Amar Chitra Katha (ACK).
The large two-storey library is sure to attract more readers with the extension of new facilities including wifi capability, independent work stations, new washroom, smart shelves, sofas and air conditioners. The free internet facility enables readers to gain access to any additional information at the click of mouse here apart from studying directly through the world of books at the library.
Director General, JKK, Ms Pooja Sood said that with increased digitisation and internet boom, people now want to go to places where they can sit and relax in a comfortable ambience, pick up their favourite book or magazine or browse the internet. We have addressed these aspects in the revamped library.
With as many as 22,000 books, the newly renovated library at JKK features a young adult section and a new Junior Reading Room (JRR) upstairs. There is a new reading and activity room for kids, which looks like a retro living room. With almost 3000 new books and educational toys this new children's area has separate sections for picture books, fictions and biographies for children of the ages 4-16 years. JKK organises story telling sessions and creative classes for kids throughout the year and particularly during summer vacations in the library for the kids.
The ground floor includes the adult section which offers a cosy reading area with sofas and spacious tables, a vast collection of magazines, fiction — from classic novels to the latest bestsellers. It is one of the few functional libraries of the city and has volumes on subjects of art, archaeology, performing arts and literature. The reading area is well-lit, with beautiful ground floor exterior with greens.
With almost 250 members at present, the library currently stocks books of all genres, and newspaper articles. It plans to gradually add more books, magazines and journals. Presently the annual membership fee for general public is Rs 1500 and the registration is of Rs 1000. For children's, the membership fee is Rs 500 along with the registration fee, which is also Rs 500. Apart from this, a security deposit of Rs 1000 is common for all. Apart from Sundays and Government holidays, the library remains open from 10 am to 7 pm every day.