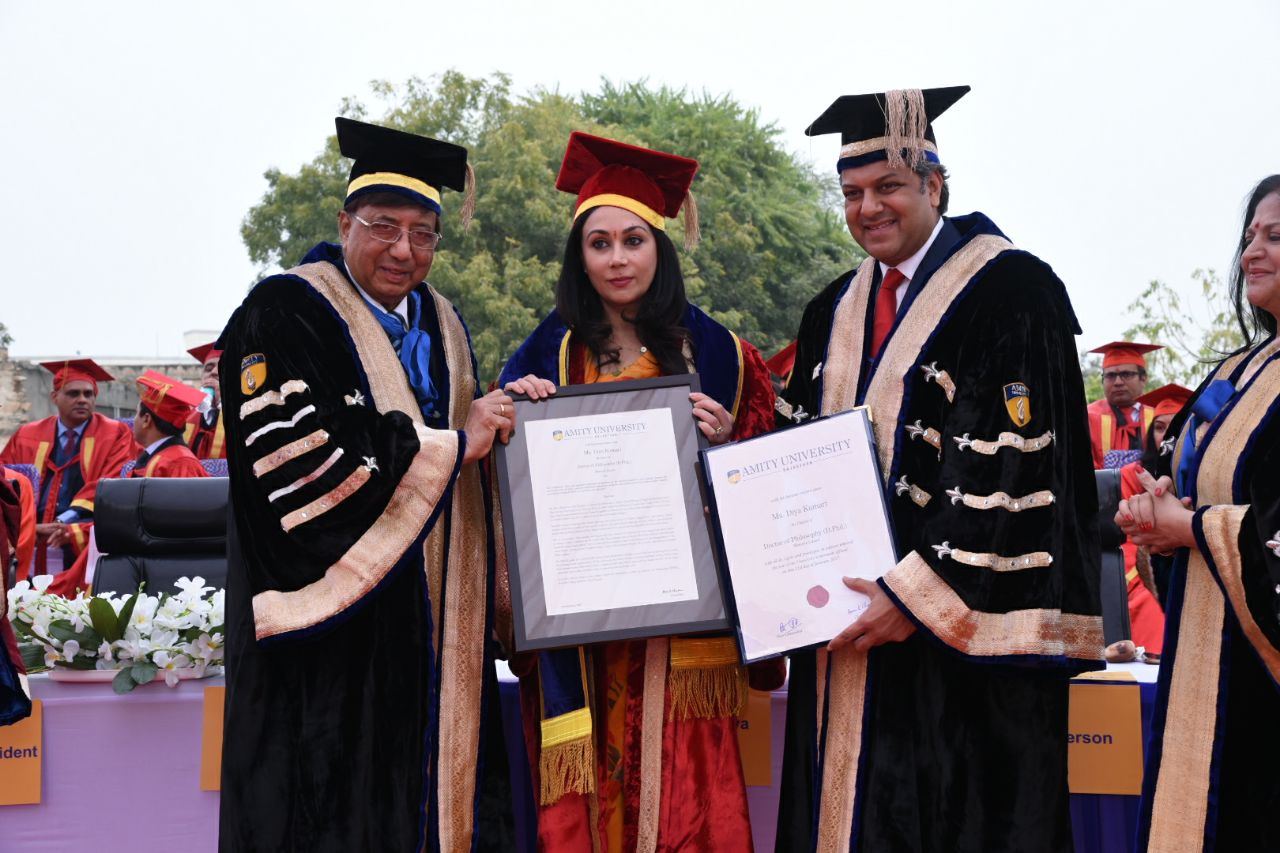 Photo News
Jaipur, 21 January: Sawai Madhopur MLA, Princess Diya Kumari was today conferred upon an Honorary Doctorate Award by the Amity University in Jaipur. The Doctorate award (Doctor of Philosophy (D. Phil) – Honoris Causa) was given at the convocation ceremony which was held at the University.
The award has been given to her in recognition of her immense contribution and impact in the field of philanthropy and playing a lead role in family heritage.
The award was given by Founder President of the Amity Group of Institutions, Dr. Ashok K. Chauhan (to her right) and Chancellor of the University Dr. Aseem Chauhan (to her left).