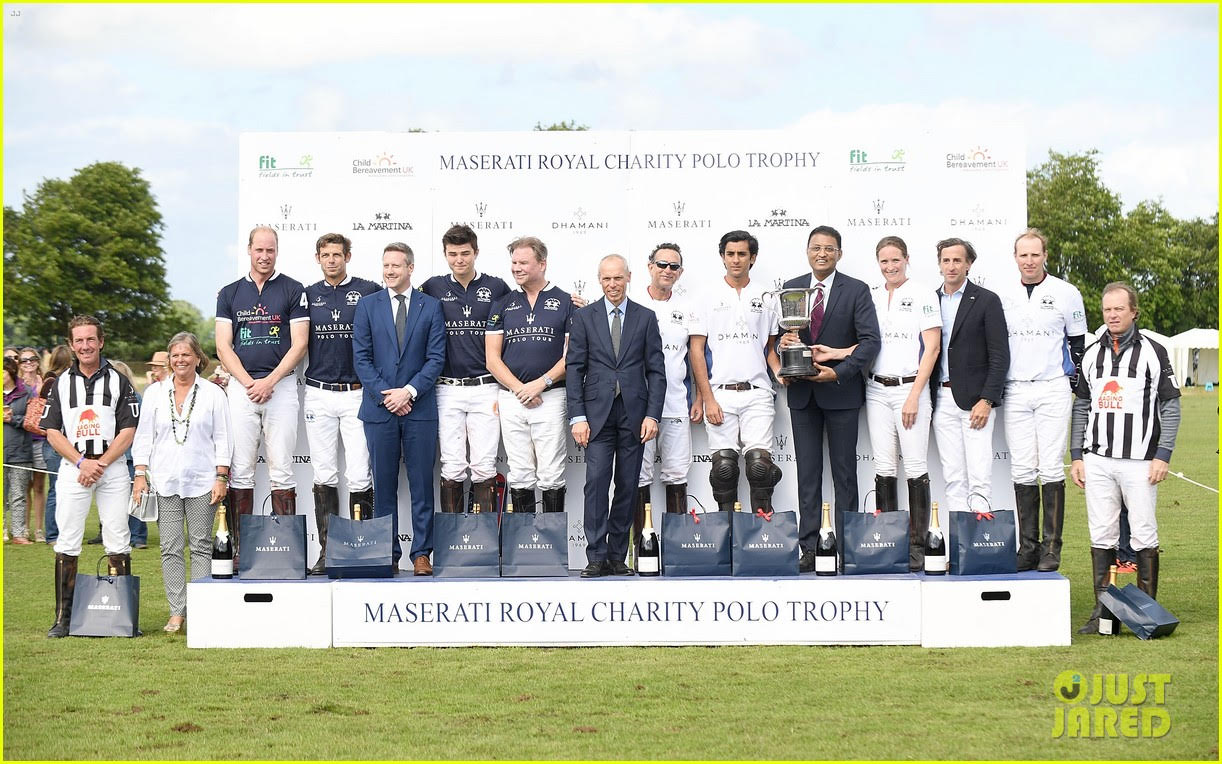 Press Release
Jaipur, 14 June: In a closely contested 2017 Maserati Royal Charity Polo match on Sunday at Beaufort Polo Club near London in the United Kingdom, the Dhamani 1969 polo team led by HH Maharaja Sawai Padmanabh Singh of Jaipur won the match by half a goal. The opposing Maserati team was led by HRH the Duke of Cambridge, Prince William. It is to be recalled that it is for the second time that the Maharaja of Jaipur has led a team against Prince William and won. The Maharaja of Jaipur scored 2 goals.
An excited HH Jaipur said on the phone that this was the third generation of the two royal families (England and Jaipur) playing polo together.
The Dhamani 1969 team led by HH Jaipur (+2) had players Karan Thapar (0), Nina Clarkin (+4) and Olly Tuthill (+4). The Maserati team led by Prince William (+1) had players Mark Tomlinson (+6), Henry Porter (+2) and Bruce Merivale-Austin (0).