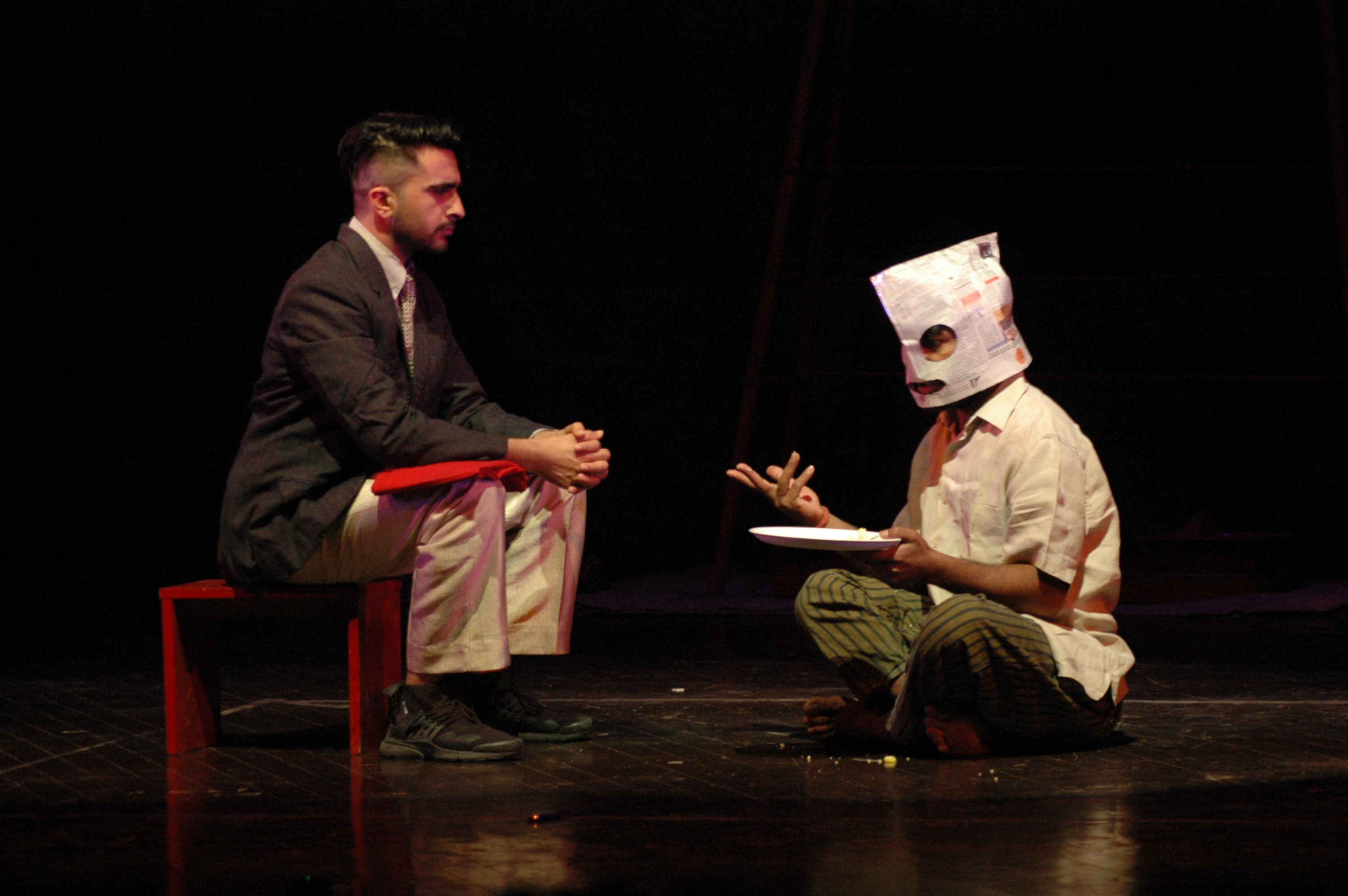 Press Release

Portraying the impact of politics on people's lives, Jawahar Kala Kendra presented two highly acclaimed theatre productions. In an environment plagued by divisiveness, rage and migration much-admired theatre practitioner, Padma Shri Neelam Mansingh presented 'Dark Borders'.  Later in the evening, riveting psychological thriller, 'The Cabinet of Dr. Caligari' was staged by well-known theatre director, Deepan Sivaraman.
'Dark Borders' by Padma Shri Neelam Mansingh
Inspired by a collection of stories by great raconteur, Saadat Hasan Manto, 'Dark Borders' follows the tragic life stories of people brutalized and marginalized by circumstances and extreme poverty. Through the use of absurdity and wry humour and Manto's inability to be shocked, the plot lays before us the consequence of hatred and violence. The play creatively uses elements like water, earth and the corporeal presence of the actors. With a uniformly excellent ensemble, Ms. Mansingh presents the risqué and edgy short stories of Manto, which explore the human recklessness that rose to the surface during the bloodied chaos of the Partition.
The caste of the play includes – Mahesh Saini, Davinder Pal Singh, Jagjeet Singh, Debina Rakshat, Gursewak Singh, among others. Similarly, Daulat Ram Vaid (Technical Director and Light Design) and  Sarika Parikh (Light Design) are also contributors to the production.
'The Cabinet of Dr. Caligari' by Deepan Sivaraman
Potently philosophical in nature, 'The Cabinet of Dr Caligari' with its uncanny visuals is a scathing political commentary explores the horrors of fascism. The play has been inspired by the 1920 German silent horror film by Robert Weine. A quintessential work of German expressionist cinema, the plot tells the story of an insane hypnotist who uses a sleepwalker to commit gruesome murders. The film presents themes on brutal and irrational authority while reflecting a subconscious need in German society for a tyrant.  The theatrical piece is the director's attempt to comprehend scenography, dramaturgy and actor's performance coming together to make it a 'complete' experience for the audience.
The caste of the play includes – Prakash Bare, Taha Abdul Majeed, Leenaz Bicha, Purav Goswami, among others. Similarly, Alex Sunny (Light Design) and Kaustubh Naik and Rohan Naik (Sound Design) are also contributors to the play.