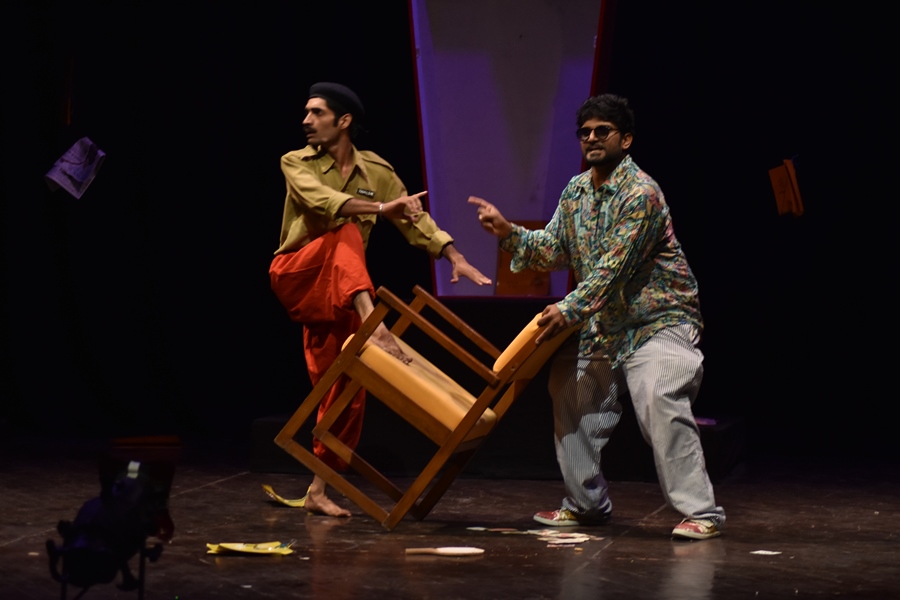 Press Release
The 3-day 'Young Directors Theatre Festival' being held at the Jawahar Kala Kendra (JKK) saw the staging of the play  'Ek Aur Durghatana' directed by Chitrarth Mishra. The play was a wonderful blend of mystery, satire and humour and kept the audience captivated till the end. It was based on the Indian adaptation by Amitabh Shrivastav of the internationally acclaimed play 'Accidental Death of an Anarchist' written by Dario Fo.
The adaptation was based on a socialist railway worker arrested in connection with a terrorist bombing in Delhi, who fell to his death from a fourth-story window at police headquarters during the course of an interrogation. His death was officially declared a suicide. However, the police report held blatant contradictions. A 'maniac' also comes into the scene who infiltrates the crime headquarters and carries out a number of impersonations in order to force the police to admit the false allegations against the worker's 'suicide' to confess their culpability. The play brilliantly brought the adaptation to the stage and through a series of well-knitted scenes, left the audience mesmerised.
The cast was played by Deepak Gurjar, Vishal, Swapnil, Ravindra Pareek, Tarun Jangid and Mahi.