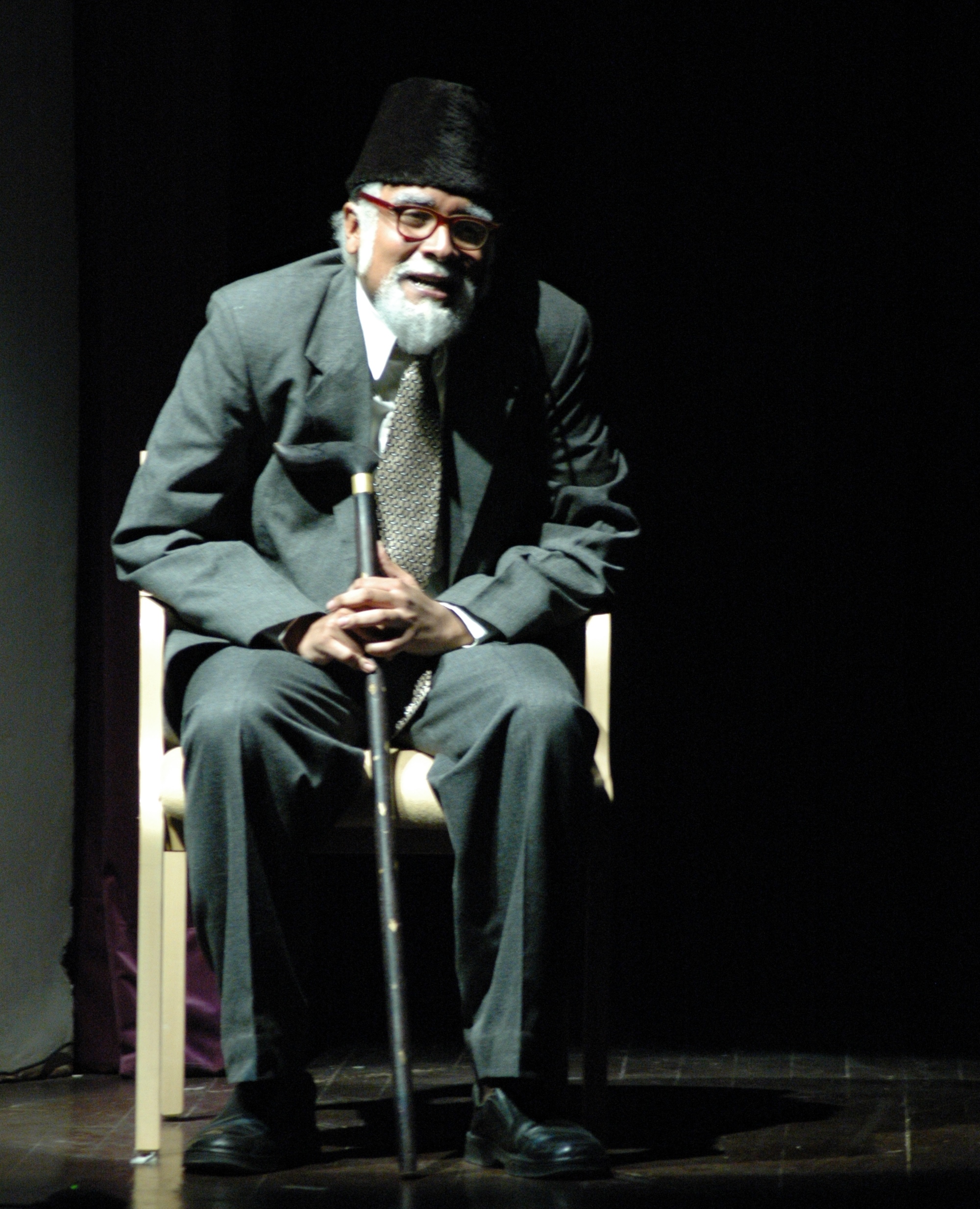 An English adaptation of Premchand's short story 'Bade Bhai Saheb'
Staged as a part of the weekend cultural and theatre activities at JKK
Jaipur, 5 November: The Jaipurites were in splits throughout the staging of the play 'Big B' today at Jawahar Kala Kendra. Scripted and Directed by Dr. M. Sayeed Alam and Niti Sayeed, the play was based on Munshi Premchand's Bade Bhai Saheb. 
The play narrated the story of two English-educated-Hindi-speaking brothers, the studious 'Kamta Prasad' and sporty 'Samta Prasad'. It revolved around History and Hockey, Geography and Gilli Danda as well as chemistry and cricket.
The story was set in background of pre-independent India. This setting gives the liberty to play with the usage of English.The play is a contrast between natural brilliance and inherent dullness.It focused more on the learning of English and the struggles of those who didn't grow up speaking of it. The plot gave rise to extremely witty situations and left audience to a rip-roaring and rib tickling time. A unique and entertaining interpretation of Munshi Premchand's work, the play was a hilarious account of how to learn and speak English. The play was also the first of its kind in terms of the language used — 'Broken English'.
A production of Pierrot's Troupe, 'Big B' was staged as a part of the weekend cultural and theatre activities of JKK.