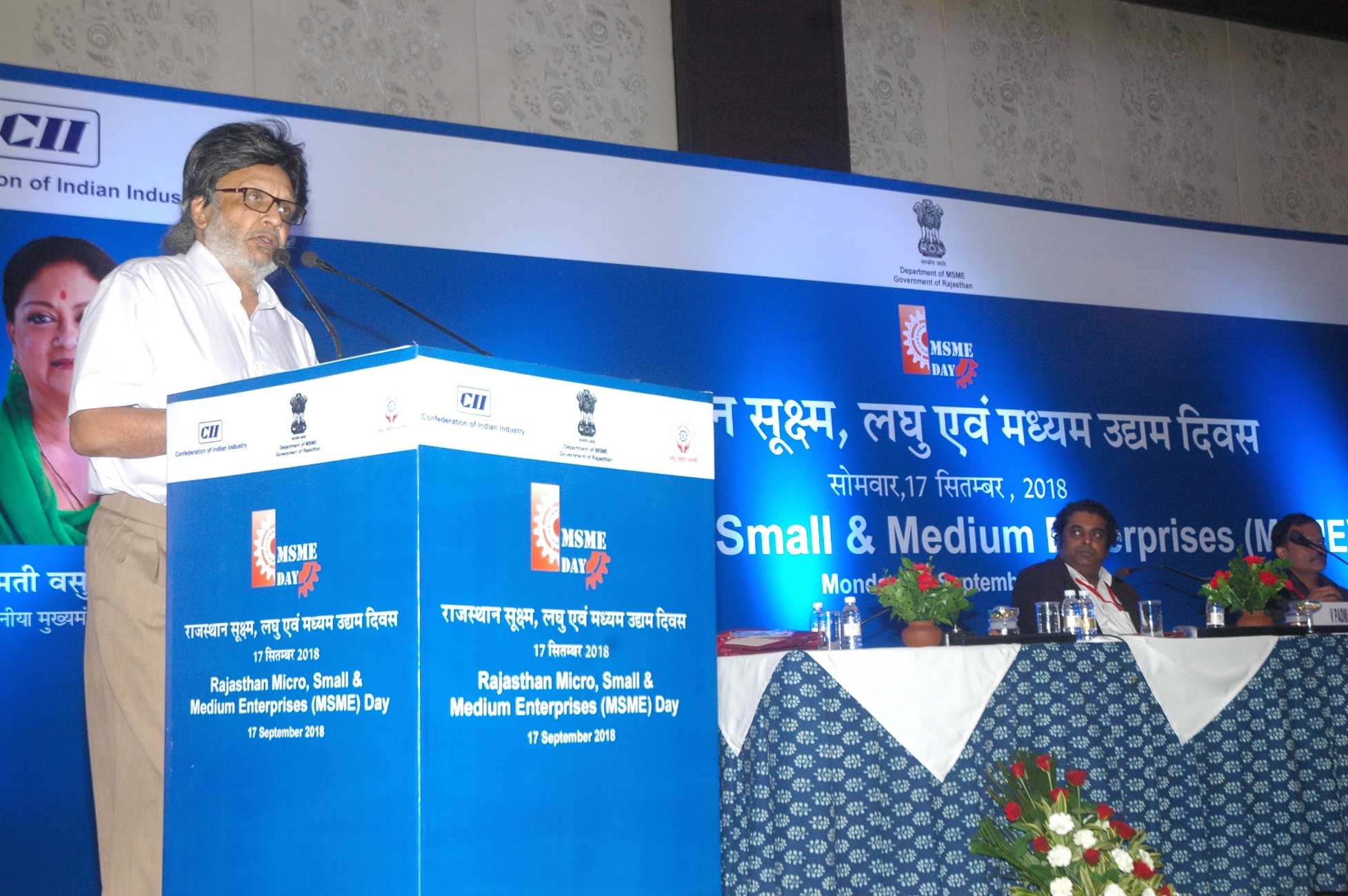 Press Release
With the aim of bringing progress, harmony and development of Micro Small and Medium Enterprises (MSME), the PHD Chamber of Commerce (PHDCCI), Rajasthan Chapter launched the 'PHD Portal for MSME' during the Rajatshan MSMSE Day Conference at Hotel Clarks Amer in Jaipur on Monday. Through the portal, the Chamber will play a pivotal role in providing facilitation and value added services to its members.
During the occasion, National President, PHDCCI, Mr. Anil Khaitan said that The Small and Medium Enterprises (SME) sector is extremely crucial for the growth of the Indian economy by making significant contributions to GDP, employment and exports. In Rajasthan, the MSME sector plays an integral part in the economic landscape of the State in terms of State's industrial production, export, and employment. The PHD Portal for MSME will help the members by providing all the necessary information. It also compiles the tenders of various government and private organization to facilitate the members.
The portal will showcase all the government assistance schemes offered by different departments. These schemes have been consolidated and can be accessed scheme wise and sector wise to help the members on a click away. Not only this, it also provides the members with linkage to banks and financial institutions to help them raise loans. In addition, the portal will also help MSME to connect with reputed institutions engaged in providing technologies for the industry and start-ups.
Earlier, Chairperson, Rajasthan State, PHDCCI, Ms. Shruti Nada Poddar said that the MSME needs a lot of hand holding and mentoring from the expert. The portal provides rich platform to facilitate knowledge and mentoring in the areas like banking, finance and marketing.
Later PHDCCI also released a 'Survey Report' on Rajasthan MSME's.