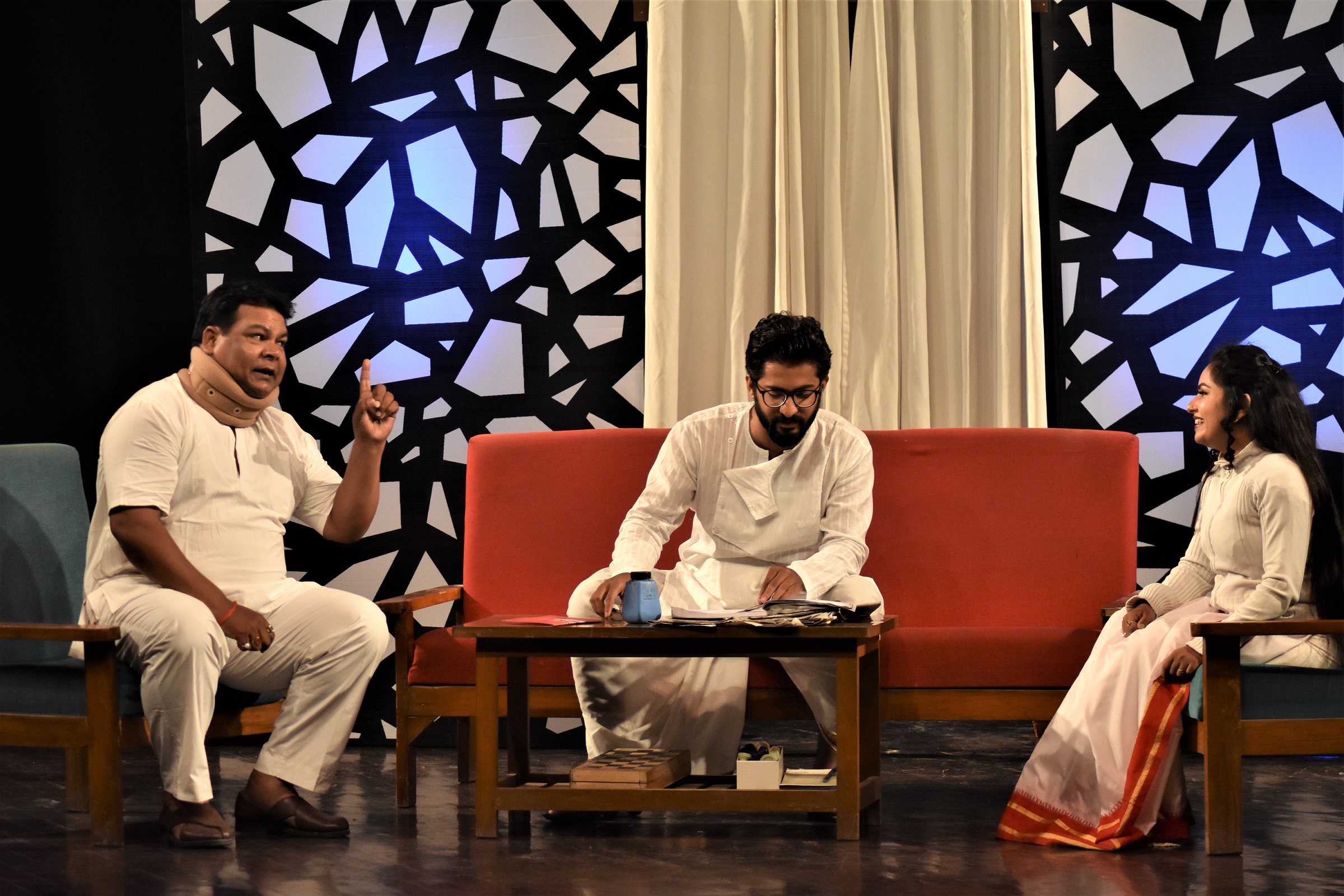 Press Release
Based on the unique play written by Bengali playwright, Badal Sarkar, 'Baqi Itihaas' directed by Brijesh Narain was staged at JKK. The play explored the serious issue of physical abuse of girls and mental perversions of different individuals. The play was held as a part of the 5-day 'Natyotsav' theatre festival. It is being held in collaboration with North Zone Cultural Centre, Patiala.
The plot follows the story of two men, Sitanath and Sharad. Sitanath is one of those innumerable people who no one knew about and because of this self-guilt, he commits suicide. On the other hand, Sharad's wife, Vasanti is an author who is looking for her next big story. After reading about Sitanath's death in the newspaper, she decides to base her book on his character and begins to build a fictional story around why Sitanath would have committed suicide. When Sharad doesn't like his wife's version of Sitanath's story, he begins to write 'Sitanath 2'. As Sharad's story unfolds some disturbing events take place created by his mental perversion.
The cast of the play included – Brijesh Narayan (Sitanath), Surmayi (Kanak/ Vasanti), Aadesh Narayan (Vasu/ Budha/ Vijay), Mahesh Narayan (Vadhubhushan Babu), Shivan Mamgayi (Sharad), Ranjit Gurung (Nikhil) and Mohit Kumar (Visitor). Other members of the cast included – Surmayi (Co-director), Awdhesh/ Vedansh (Lights), Aarti Negi (Music), Subhas Gheman/ Deepak (Set Design), among others.