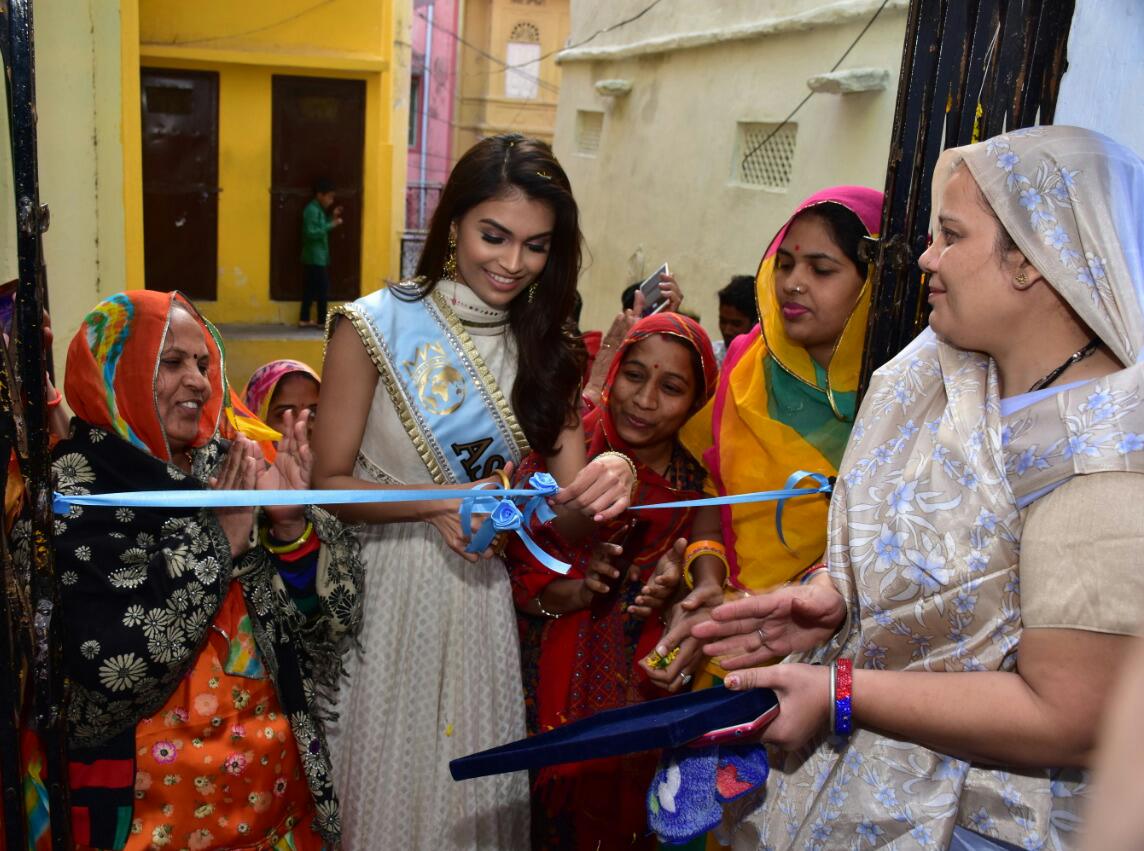 Press Release
The Princess Diya Kumari Foundation (PDKF) recently opened its 5th Skill Building Center at Deogarh in Rajsamand. The center was opened in collaboration with Suman Rao, Second Runner up Miss World 2019 and Miss Asia World 2019 as a continuation of 'Project Pragati'.
On the occasion, Founder of PDKF, Princess Diya Kumari said "I am committed to providing economic empowerment to disadvantaged women in villages in Rajasthan."
Executive Director of PDKF, Ms. Shivina Kumari said that PDKF's Skill Building Centers will provide opportunities to rural women through training, creating livelihoods and connecting them to outside markets.
It is worth noting that the PDKF center in Deogarh will provide infrastructure and serve as a training and production center for handmade products. It is to be recalled that 4 Skill Building Centers are already in operation – 2 in Sawai Madhopur and 1 each in Aidana Village in Rajsamand District and Jaipur.