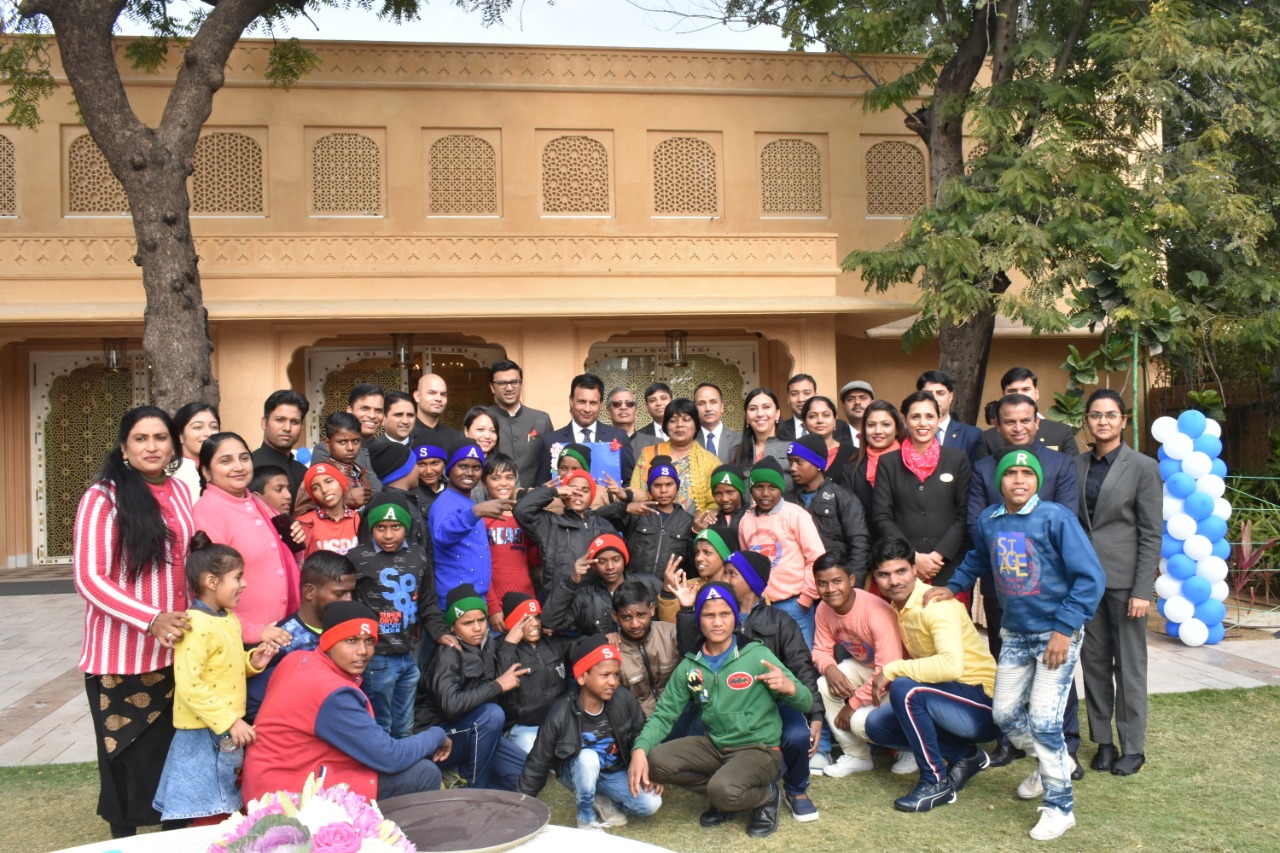 Press Release
Around 50 children from Jaipur based NGO, 'Apna Ghar' celebrated the New year at Sawai Man Mahal at Rambagh Palace.The children engaged themselves in creating greeting cards using various craft material. The cards prepared by the children were later distributed to the General Manager (GM) of Rambagh Palace, Mr. Ashok Rathore, various heads of the department (HODs) and employees of Rambagh Palace. Furthermore, the children enjoyed a delicious and interactive lunch specially prepared for them at Sawai Man Mahal.
In-charge of Apna Ghar, Ms. Daksha Parashar said that 'Apna Ghar' has been in operation since 1982 and has been running a shelter home since 1994. The organisation aims to provide quality education to the children which will help them in finding lucrative job opportunities in the future.
Later, the children also participated in a cultural programme which involved rap, music and dance performances. The day ended with an energetic and enthusiastic live dance session with the children and the employees of the hotel. The GM along with various HODs were also present on the occasion.